Campervan Touring Information
(Perth to Bunbury, 186km via South Western Highway, 180 km via the Coastal Road and Mandurah. Perth to Margaret River, 277km Bunbury to Augusta 142km)
Trip duration: Three days or longer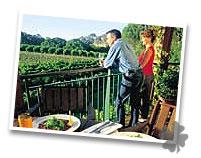 Bunbury
Bunbury, 'Harbour City', is the second largest urban area in WA and serves as the major port and commercial centre for the south-west region. Situated 180km, south of Perth on the Leschenault Estuary, at the junction of the Preston and Collie Rivers, it is one of the State's most popular tourist resorts.
Visitors can drive along the breakwater, which extends into Koombana Bay, to view the modern harbour facilities. Also, King Cottage, built in 1880 on Forest Avenue, has a fascinating historical museum.
On the road Depart Perth via the South-Western highway, passing through Armadale, the pioneer town of Pinjarra and Harvey. Alternatively, take Highway 1 to Bunbury via the coastal towns of Mandurah and Rockingham, passing the turn-offs to many of the state's finest beaches. From Bunbury, take the Bussell Highway. You can continue your drive along the coast road via Cape Naturaliste and Yallingup, or head down the highway to Margaret River and on to Augusta.
Must see
With a population of over 25,000 people. Bunbury is the capital of the south-west. Use this busy commercial centre as a base for touring the many attractions the south has to offer.
The south-west corner is noted for its wineries and surf beaches. Along the coast there are beautiful bays, and inland, majestic towering karri and jarrah forests. The Leeuwin Naturaliste National Park combines a scenic coast with wildflowers and jarrah forests.
Since its settlement in 1832, the town of Busselton has grown into one the state's most popular holiday destinations. The sheltered waters of Geographic Bay are an ideal setting for all forms of water sports and the area's fishing grounds yield crayfish and salmon.
The Yallingup area is known for its dramatic coastline and scenic forests. Fishing is popular and the surf beaches are said to be some of Australia's best.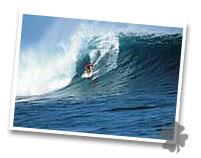 Surrounding the town of Margaret River is a rich farming region with some of the state's finest vineyards and wineries where you can try top quality wines.
Margaret River beaches are renowned for their excellent surf and safe swimming conditions. there are spectacular cave formations to be explored such as Mammoth and Lake caves. Jewel Cave is also well worth a visit. Guided tours take one hour.
Set on the slopes of Hardy Inlet and overlooking the entrance to Balckwood River, Ausgusta is one of the oldest settlements in WA. Visitors come here to enjoy swimming, surfing and fishing.
For further information, contact:
Bunbury Tourist Bureau "Old Railway Station" Carmody Place BUNDURY WA 6230 Phone: (097) 21 7922 Fax: (097) 21 9224
Busselton Tourist Bureau Civic Centre Complex Southern Drive BUSSELTOWN WA 6280 Phone: (097) 52 1288 Fax: (097) 54 1470
Augusta/Margaret River Tourist Bureau Bussell Highway MARGARET RIVER WA 6285 Phone: (097) 57 2147 Fax: (097) 57 3287
Acknowledgement
Images courtesy of Tourism Western Australia
Tourism Western Australia releases materials solely for the purpose of positive promotion of Western Australia as a tourism and travel destination. Any breach of this copyright condition could result in legal action.