For any international tourist, one of the many things that are appealing about a visit to Australia is the diverse array of adorable, cuddly animals who live here. Although there are more than enough native animals to do serious damage to a tourist (we highly recommend not touching snakes, spiders, jellyfish…. Actually, don't touch anything unless you're told to!), there are plenty of incredible experiences for you to safely interact with the native fauna!
Here is a list of some of our top Aussie animal experiences in Australia!
Australia Zoo, Sunshine Coast, Queensland
One of the most famous zoos in Australia, Australia Zoo is the brainchild of Australian icon, Steve Irwin. The 700-acre complex is now run by Steve's wife Terri and children Bindi and Robert and is a fantastic showcase of Australian animals. Be sure to stick around and see the daily croc feeding at the famous 'Crocosseum', hosted by Robert himself! The Zoo has an immense focus on conservation and every dollar you spend at the park goes back into conservation projects around the world.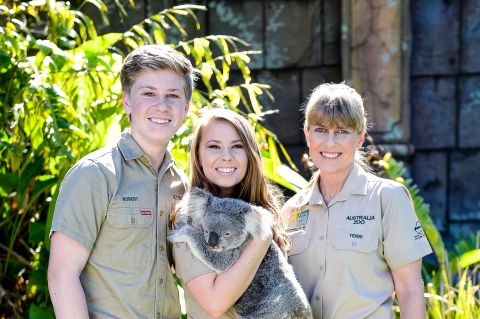 Source: Australia Zoo
Rottnest Island, Western Australia
Located just 45 minutes from Fremantle by ferry, the stunning Rottnest Island should be on every traveller's bucket list. Forget about the incredible snorkeling conditions and numerous activities available to guests (just for a moment, these are absolutely things you must do during your visit), the number one experience on Rottnest is having a photo with the adorable Quokkas! Considered the happiest animals on the planet, these famously happy marsupials will put a smile on the face of every visitor to the island! Enjoy the free guided walk or jump on a 'Quokka Hopper' tour. Joeys can be spotted in the pouch March-August and start exploring the island from September - November. An absolute must-do when visiting Western Australia.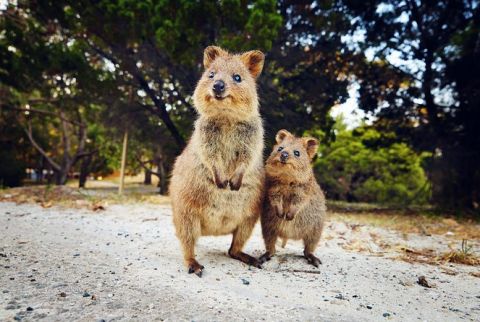 Source: Viator
Taronga Zoo, Sydney, New South Wales
As far as backdrops go, it doesn't get more iconic than Sydney Harbour! Taronga Zoo has capitalised on this, creating one of the most special, all-encompassing Australian experiences out there. There are several ways to get to Taronga Zoo, however, one of the most popular is via ferry, departing regularly from Circular Quay and taking approximately 12 minutes. With an immense focus on conservation, there are lots of experiences available to visitors, including capybara, meerkat, koala, giraffe, and elephant encounters and you can even become a zoo keeper for the day! Due to the proximity to the CBD, Taronga Zoo is a hotspot for visiting A-listers, so keep your eyes peeled - you never know who might pop up in the koala holding line!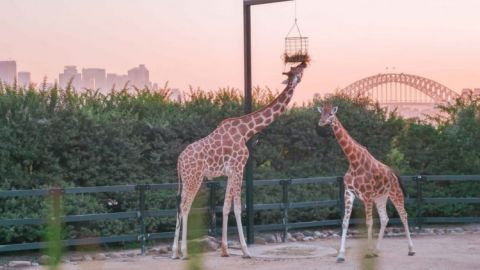 Source: Taronga Zoo
Birdworld, Kuranda, Queensland
Just 30 minutes from Cairns, Birdworld is Australia's largest collection of free-flying birds! Birdworld has replicated the natural habitats of almost 60 native and exotic bird species, including parrots, cockatoos, galahs, finches (check out the finch avery!), and doves. One of the jewels in the Birdworld crown is a stunning Blue and Gold Macaw, and be sure to keep an eye out for the Cassowary, considered to be one of the most dangerous birds in the world (don't worry, it's kept in an enclosure so you'll be safe and sound!). The park itself is beautiful and lush, replicating a rainforest habitat for its 350+ feathered inhabitants!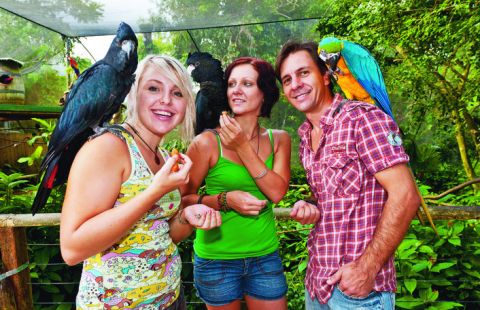 Source: Kuranda Birdworld
Monato Safari Park, Monarto, South Australia
Located almost an hour from Adelaide CBD, Montato Safari Park is considered to be the largest safari experience to exist outside of Africa. Spanning over 1,500 hectares, many of the animals roam free, replicating what the animals would experience in the wild. There are more than 50 species of exotic and native mammals, birds, and reptiles to see, and there are specific animal experiences to partake in (including the incredible Lions 360!). If you've always felt uncomfortable with the zoo experience, Monarto is the animal experience for you!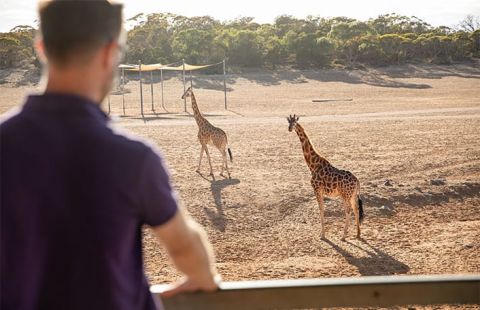 Source: Monato Safari Park
Crocosaurus Cove, Darwin, Northern Territory


Not for the faint of heart, the Crocosaurus 'Cage of Death' is the perfect experience for anybody who has a fascination with these prehistoric, saltwater reptiles. The 15-minute experience sees you jump into a crocodile enclosure, where you will be separated from Wendell, Baru, Leo, or William and Kate by a clear, secure (and safe) viewing tube. The crocs will be fed throughout the experience, allowing you to view them in all their glory (this is the closest you can ever safely get to their 3-tonne bite force!). Your ticket also includes day entry to the Crocosaurus Cove, but make sure to book well in advance to avoid disappointment, as the experience is extremely popular.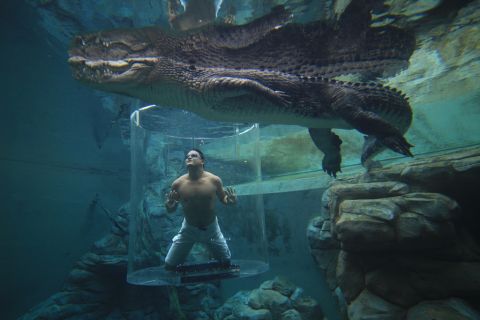 Source: Crocosaurus Cove
Great White Shark Cage Diving, Port Lincoln, South Australia
If thrillseeking is your thing, be sure to visit Port Lincoln, located on the Eyre Peninsula, South Australia, to try your luck with some Great White Sharks. Not for the faint of heart, shark cage diving is a once-in-a-lifetime experience that allows you to come face to face with these saltwater predators. You do not need diving experience, however, you will need to be brave to jump into these freezing cold waters and confront these incredible creatures up close.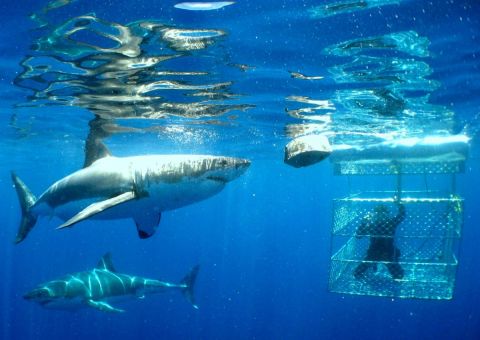 Source: Xtreme Sports