If you're a van-dweller looking for a new destination to add to your travel itinerary, look no further than Canberra – Australia's capital city! While it may not be the first place that comes to mind when planning a van trip, Canberra offers a unique blend of urban and natural experiences that are sure to impress.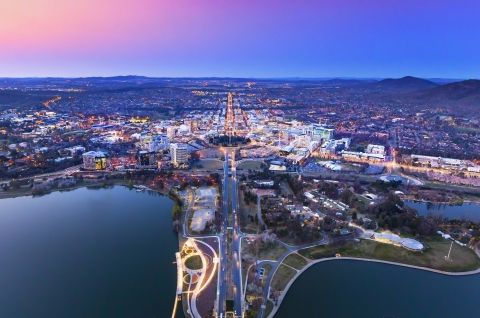 Canberra (Source: Canberra)
Canberra is a city that boasts a rich cultural heritage and is home to an abundance of world-class museums and galleries. The National Museum of Australia is a must-see for any visitor, as it delves into the country's history, culture, and people. The National Gallery of Australia and the National Portrait Gallery are great options for art lovers, showcasing the works of Australia's most talented artists - prepare to spend a full day exploring both. The Australian War Memorial is a moving tribute to the nation's military history, featuring exhibitions, artifacts, and personal stories of those who have served in wars. These institutions offer a glimpse into Australia's past and present, and many of them have free admission, making them the perfect activities for travellers on a budget. Additionally, the National Library of Australia is also worth a visit for its impressive collections and exhibitions. These museums and galleries are not only educative but also visually stunning, making them perfect for a day out in Canberra- be sure to check the websites to see current and travelling exhibitions.

Parliament House tours are also a popular activity in Canberra. The tours offer a unique opportunity to explore the inner workings of Australia's government and learn about the country's political history. The tours are available free to the public and provide a fascinating look behind the scenes of the nation's capital into the functioning of Australia's Democracy. Visitors can also take in the stunning views of the city from the roof of the building. Other great places to visit include the Royal Australian Mint to see money being produced and Questacon, the National Science and Technology Centre.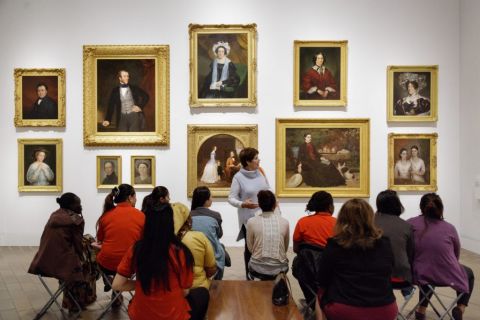 Australian National Gallery (Source: Museem)
Canberra is surrounded by natural beauty and offers a wide range of outdoor experiences for nature lovers. The city is home to several national parks and nature reserves, including Namadgi National Park, where visitors can hike to the summit of Mount Ainslie for panoramic views of the city. The nearby Orroral Valley offers natural hot springs to swim in, and the Cotter Dam and Reservoir is a great spot for fishing and water activities. For those who prefer a leisurely stroll, the Australian National Botanic Gardens offers a diverse range of flora and fauna and is home to some of the country's most spectacular wildflowers. For birdwatchers (twitchers), the Jerrabomberra Wetlands is a must-see destination, home to over 200 species of birds. The Canberra Nature Park offers a wide variety of bushwalks and bike trails, and the Tidbinbilla Nature Reserve offers guided tours to see native animals like kangaroos and wallabies.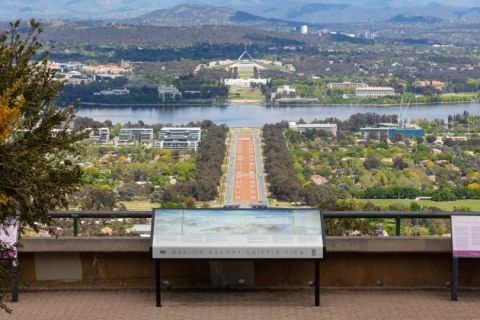 View from Mount Ainslie (Source: Riotact)
One great option for a day trip from Canberra is to visit the nearby town of Bungendore. This charming village is located just a short drive away and is known for its rich arts and crafts community, with many galleries and shops showcasing the works of local artists. Visitors can explore the town on foot and discover the many hidden gems it has to offer, including delicious, fresh local produce at the farmers market and charming cafes and restaurants. For history buffs, the village features a number of heritage buildings and monuments, including the Bungendore War Memorial and the Bungendore Railway Station.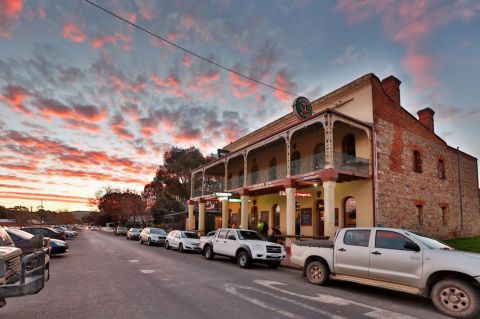 Bungendore (Source: Canberra Region)

When it comes to free activities in Canberra, there are plenty of options for van travellers on a budget. Take a stroll or hire a bike or segway to ride around Lake Burley Griffin (the central loop is 4.9km), the man-made lake at the heart of the city, or visit the Australian National Botanic Gardens. The gardens offer a diverse range of flora and fauna, and are home to some of the country's most spectacular wildflowers. The National Zoo and Aquarium is also a great option for animal lovers, and they offer free entry on certain days of the week. Additionally, there are several free walking tours available that will take you around the city and introduce you to its history and architecture.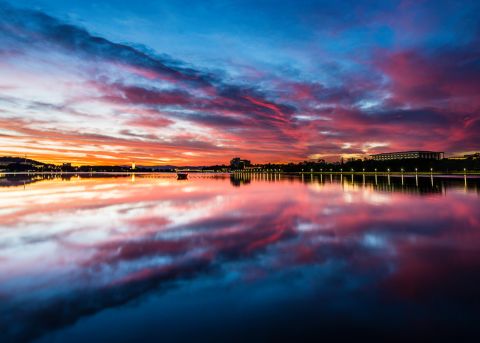 Lake Burley Griffin at Sunrise (Source: Glenn Martain Photography)
Canberra is a food lover's paradise, offering a diverse range of dining options to suit all tastes and budgets. For those looking for a fine dining experience, popular options include Aubergine, which serves modern Australian cuisine, and Italian and Sons, which offers delicious wood-fired pizzas. For a more casual dining experience, check out local favorites like Lazy Su, known for their Asian-inspired dishes, or The Chairman & Yip, which serves traditional Chinese cuisine. For something unique and local, there are also a number of farmers markets and street food vendors that offer delicious food options made from locally sourced ingredients.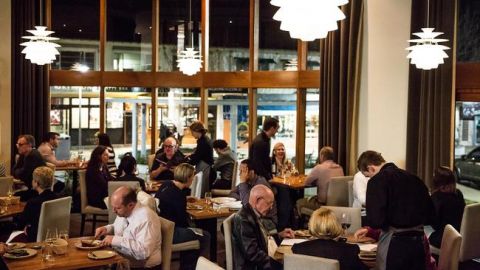 Aubergine (Source: The Australian)
Canberra may not be the first destination that comes to mind for van travellers, but this underrated city has a lot to offer. From world-class museums and galleries to stunning natural wonders, Canberra is a destination that should not be missed. So pack up your van (and your thermals if travelling in winter!) and head to the nation's capital for an unforgettable experience!