Cloncurry
Normanton – 438 km | 5 h 45 m
Mount Isa – 120 km | 1 h 30 m
There are long stretches without towns or inahabitants over the next few days, so what do you do when nature calls? You consult the National Public Toilet Map. It's a project by the National Continence Program. What a relief!
What you get our here in the outback are big skies and a million stars, storm clouds over the grasslands, and red rock formations against blue skies. The colors are astounding.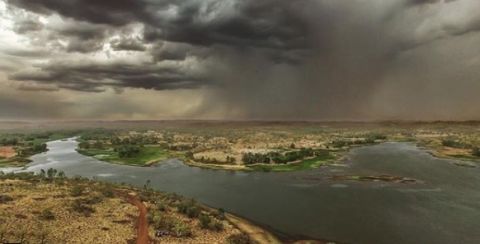 Storm brewing. Photo: OutbackAustralia via IG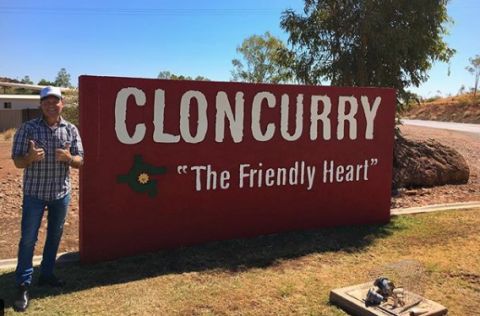 Cloncurry - the friendly heart. Photo: troycassardaley via IG
Things to do in Cloncurry
Cloncurry Unearthed Visitor Information Centre and Museum is located on the grounds of the Mary Kathleen Memorial Park. Apart from providing you with tourist information, it showcases memorabilia from Cloncurry, the Mary Kathleen Uranium Mine and the surrounding region, and they have a gem and mineral display. Outside there is a display of historic steam engines and farm and mining machinery. There are free BBQs and picnic tables. Follow the path to the lookout for great views.
FREE


Cloncurry Lookout gives views of Cloncurry and the surrounding landscape. It was recently revamped with new informative signage and seating.
FREE


John Flynn Place Museum and Art Gallery – John Flynn (the man on the twenty dollar bill) was a visionary for better living conditions in remote outback Australia. He founded the Australian Flying Doctors here in Cloncurry and pioneered outback radio. The museum is set across three levels and is wheel chair accessible.
RATES: Adults $11.50. Child $7.50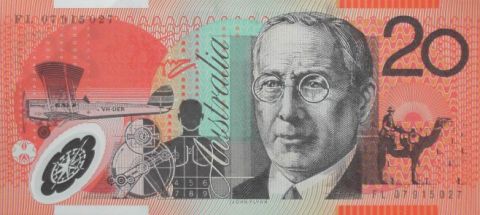 Australia twenty dollars - John Flynn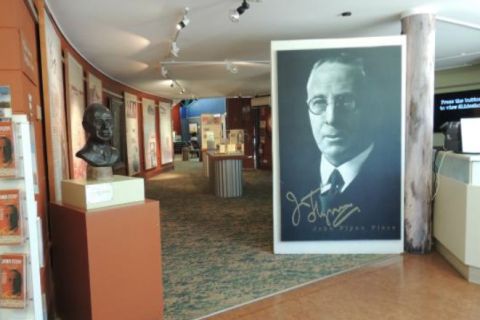 John Flynn Place Museum and Gallery
Chinaman Creek Dam has short walks, toilets, BBQs, shaded picnic tables, and fresh water fishing. Also resident freshwater crocodile. Not as dangerous as the salties but he's enormous so I advise against swimming.
FREE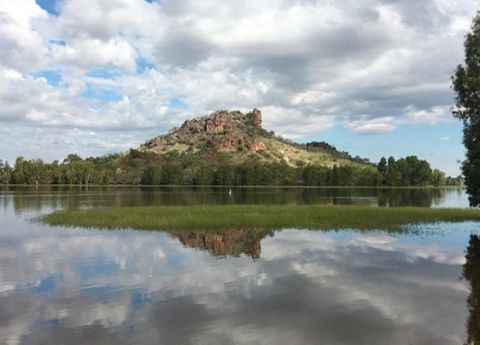 Chinaman Creek Dam. Photo: adventureaustraliatt via IG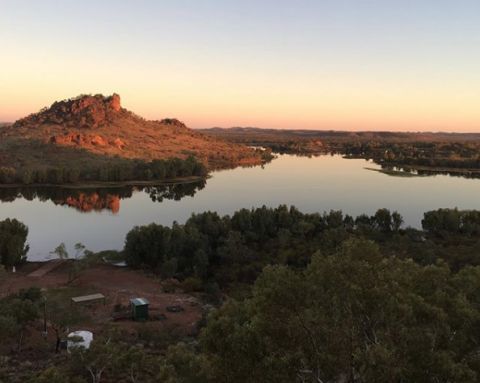 Chinaman Creek Dam. Photo: mikaelatapp_xo via Ig
Free Camping in Cloncurry
Clem Walton Park is on the Corella River half way between Mount Isa and Cloncurry. Facilities include toilets, BBQs, picnic tables and big shady trees.
FREE


Fountain Springs Rest Area sits half way between Cloncurry and Mount Isa on the Barkly highway. Facilities include shaded picnic tables, fire pits, toilets and some lovely shady trees. There are no showers or drinking water.
FREE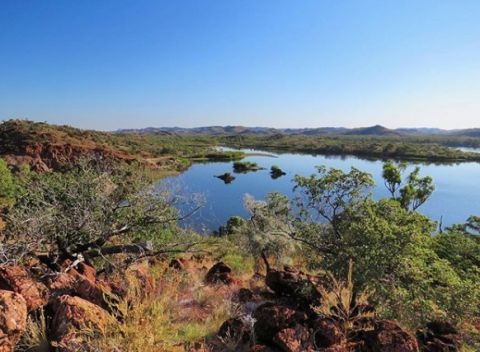 Clem Walton Park on Corella Da. Photo: aussie places via IG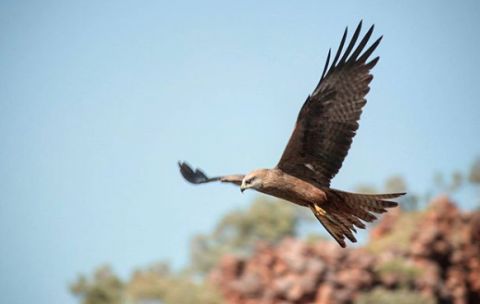 Kites and Hawkes of Cloncurry. Photo: CloncurryPhotography via IG
This is part of the Savannah Way road trip across the top end of Australia. See the map below.
For more road trips, see our list of Campervan Road Trips in Australia.
Savannah Way Map