If you're keen to reconnect with some culture, Australia has a plethora of experiences just screaming out to be enjoyed. No matter where you are in the country, there is always something close by to help fill your cultural cup.
Arts
MONA, Hobart, TAS
Home to the largest private museum collections in Australia, MONA (Museum of Old and New Art) is the three story underground gallery showcasing the modern art collection of David Walsh. We promise, you've never experienced art like this before. The experience begins with the ferry ride from Hobart Harbour to the banks of Derwent, and admission to MONA itself costs $27. With plenty of incredible dining options on site, be prepared to lose a full day exploring here.

*Be sure to check out the provocative Dark Mofo if your visit coincides with the festival.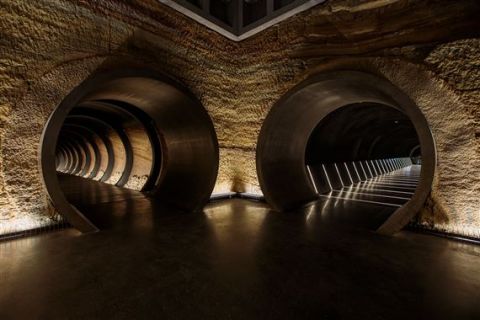 National Gallery of Australia, Canberra, ACT
If you enjoy art, visiting the National Gallery of Australia is an absolute must. The collection is diverse, with over 150,000 works of art including Australian, Aboriginal and Torres Strait Islander, European, American, Asian and Pacific art submissions. Entry is free, however you will require a general admission ticket, which can be purchased prior to your visit, online.
Sydney Opera House, Sydney, NSW
One of the most iconic buildings in the world, the Sydney Opera House is home to some of the best music, dance and theatre productions in Australia. With over 40 shows to choose from each week, there will be something to suit any interest! Additionally, you are able to undertake a tour of this engineering marvel, with guided tours starting from $43 per person.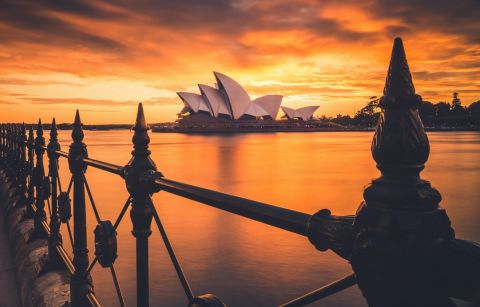 Sydney Opera House, Liam Pozz

Museum of Contemporary Art (MCA), Sydney, NSW
If you enjoy your art a bit more contemporary, we highly recommend a visit to the Museum of Contemporary Art (MCA) when in Sydney. While much smaller than the National Gallery, there are still over 4,000 incredible works to peruse. Many of the featured artists are Australian, and there is also a diverse range of Indigenous and Torres Strait art too. Entry is free, so there is absolutely no excuse not to explore this incredible collection.
West End, Adelaide, SA
The West End of Adelaide is a must visit, but especially during the Adelaide Fringe Festival (the largest in the Southern Hemisphere!) which runs annually from February to March. During this time, you'll find a wide array of shows to enjoy, from dances to comedy. However, one of the must-do activities is to visit the Garden of Unearthly Delights, considered to be 'Australia's most vibrant and dynamic outdoor festival precinct'.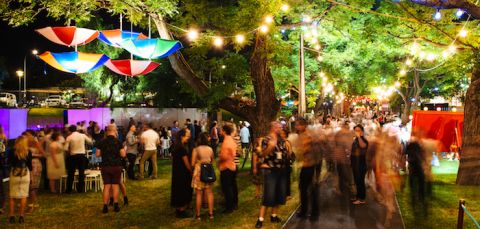 The Garden of Unearthly Delights, Glam Adelaide



History

Port Arthur Historic Site, Hobart, TAS
When you hear the name, Port Arthur, you'd be forgiven for the first thought to come to mind being an upsetting one. Home to the largest massacre in Australian history, the site has a lot of negative connotations. However, there is a lot of beauty to be explored at this Tasmanian landmark. Throughout the early years of European settlement, thousands of convicts made their way through Port Arthur, considered to be one of the foundational stories of both Tasmania and Australia's history.
Entry is $45 per adult ($20 per child/$36 per concession) and provides you with two full days to explore the site. This includes entry to the interactive Port Arthur Gallery, a guided walking tour, a 25 minute harbour cruise and access to over 30 historic buildings and ruins. For a site with such a sad history, there is so much beauty to explore at Port Arthur.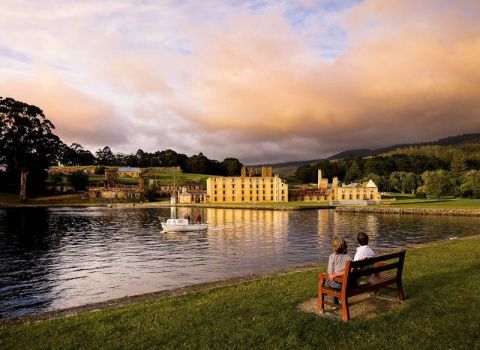 Port Arthur, Australian Traveller
Australian War Memorial, Canberra, ACT
Located in Canberra, the Australian War Memorial is a must for anybody with a military interest or who would like to pay their respects to the soldiers who have fought and died for Australia. There are several areas to explore during your visit, including the Commemorative Area, the Roll of Honour, the Hall of Memory, the Tomb of the Unknown Australian Soldier, the Hall of Valour and the Sculpture Garden. You could easily spend a full day here exploring and learning all about the history of the brave men and women who have fought for our country. Entry to the Australian War Memorial is free, however you will require a ticket, which can be booked online.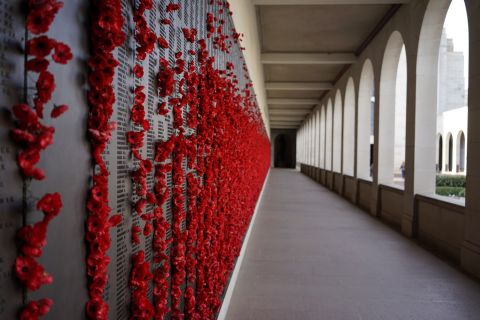 Australian War Memorial, Tony Liao
Sovereign Hill, Ballarat, VIC
Located in Ballarat, the Sovereign Hill experience is a fantastic way to explore the Gold Rush period, triggering the greatest gold rush the world has ever known after gold was discovered in 1851. The Sovereign Hill experience is fun for the whole family, from gold panning and blacksmithing demonstrations through to musket firing. You'll feel as though you have taken a step back in time with this wholesome, educational experience.
Fremantle Prison, Perth, WA
Perth's only listed world heritage site, a visit to Fremantle Prison is a must for anybody who finds themselves in Freo. It is an important site in the development of Western Australia and is the largest convict build structure in the state. The experience is authentic and has immense heritage value, appealing to over thousands of visitors from around the world every year. The best way to experience the prison is by undertaking a guided tour, with the prison offering a variety of packages depending on the visitors interests, including convict prison, behind bars and true crime. Also offered includes a tunnels tour and a torchlight tour, for the more adventurous traveller.
Indigenous
Uluru Sacred Site, Uluru-Kata Tjuta National Park, NT
There is nowhere more sacred or iconic when talking about cultural experiences, than Uluru- the heart of Australia. With over 550 million years of existence, there is really something special about this Indigenous and Australian Landmark. There are so many ways to experience 'The Rock' (some would say there's a magic in just being in its presence) however, the best way to learn about its history is with a tour conducted by the knowledgeable ranger-guides at Uluru-Kata Tjuta National Park. These tours are free for all visitors to the park and depart at 8:00am and 10:00am. A visit to Uluru will be one of the most profound and humbling experiences of your life.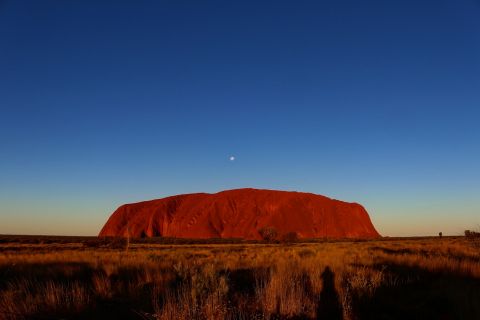 Uluru, Jason H
Kakadu Cultural Tours, Kakadu National Park, NT
Ahhh, Kakadu. Located in the top end of Australia, Kakadu National Park is one of the most vibrant, thriving ecosystems in Australia. During a visit, you will be spoiled for choice, with extensive savanna woodlands, forest, floodplains, mangroves, mudflats and monsoonal forests to explore. The Bininj/Mungguy people have called Kakadu home for more than 65,000 years and have produced more than 5,000 rock art sites which can be found across the park (one of the world's largest collections). To experience a unique interpretation of Dreamtime Creation stories and Aboriginal spiritual life, make sure to stop at the outdoor galleries located in Nourlangie, Nanguluwur and Ubirr. Additionally. There are lots of guided tours to take within the park depending on your interest area, including the Kakadu Tourism Adventure Tours, the Guluyambi Cultural Tour and Hawk Dreaming Wilderness Lodge. You can't go wrong with any of the tours on offer, as a lot of the magic of Kakadu is just being in its presence!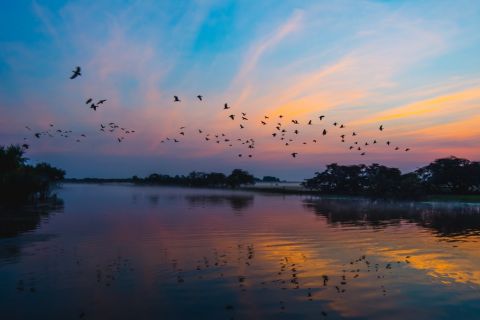 Kakadu, Karl JK Hedin
Flames of the Forest, Cairns, QLD
If you're looking for a cultural experience combined with an incredible dining experience, Flames of the Forest is the perfect choice for you! Flame of the Forest is located, literally, in the Daintree Rainforest, the oldest on the planet. Here, you will dine on a tropical tasting menu and local Australian wines, while enjoying dreamtime stories and performances by two Aboriginal Brothers. We promise that this will be one of the most memorable dining experiences of your life.
Mossman Gorge, QLD
When we think of rainforests, quite often the Amazon is the first to come to mind. But, did you know that the Daintree is the oldest rainforest on the planet. The small township of Mossman is the gateway to the Gorge, and the Mossman Gorge Centre is the perfect starting point for your experience. Get the bus up (there is no driving) to the Gorge and explore on your own, or undertake the guided dreamtime walk. At $82.40 per adult, it is well worth the investment to be fully immersed in Indigenous culture (and you get to learn all about plant use, bush tucker and Indigenous connection to the tropical rainforest environment).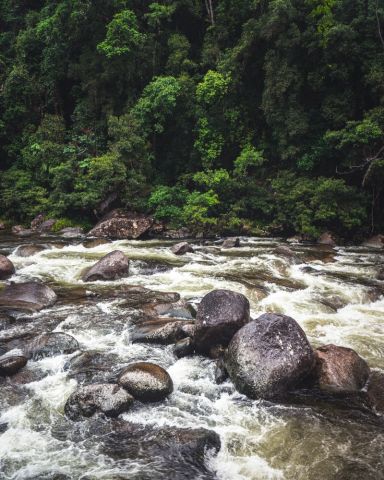 Mossman Gorge, Szabolcs Toth
Sport
Melbourne Cricket Ground (MCG), Melbourne, VIC
It's a loaded question, but if you ask any Aussie sport's fan which is the best sporting arena in Australia, most will select the Melbourne Cricket Ground. Home to international cricket and soccer as well as the AFL grand final (and not to mention huge musical acts), there isn't much that this iconic venue hasn't seen. If you don't have the chance to experience a sporting event in this famous stadium, be sure to join one of the 60 minute guided tours ($30 per adult), led by one of the knowledgeable guides. Here, you'll get the opportunity to visit the famous MCC (Melbourne Cricket Club) long room, the cricketers' viewing room, the Ponsford Stand, the player change rooms and of course, you'll get to walk the hallowed turf (there is a very small patch where members of the public are allowed to stand for photos). At the completion of your tour, be sure to explore the Australian Sports Museum, where interactive exhibits and sporting challenges are set to challenge and inspire. There is also a huge collection of sporting memorabilia for you to enjoy!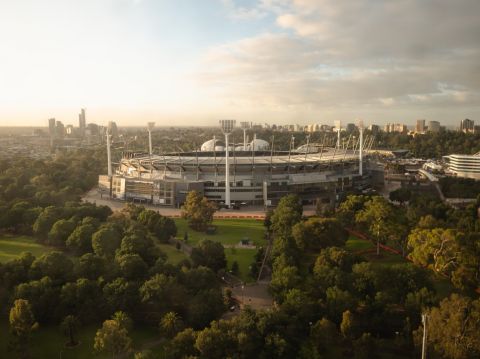 MCG, Rodger Wang
Adelaide Oval Stadium Tour, Adelaide, SA
Holding the title for one of the most famous and picturesque stadiums in the world, Adelaide Oval has a rich history which will invoke the interest of any sports fan! Known for hosting international test cricket, soccer and rugby league, Australian Rules Football is king here. Opened in 1871, the oval has evolved to now be able to host almost 55,000 mad sports fans. One piece of history remains however, the famous scoreboard which was first used in 1911, and is heritage listed, helping to maintain the charm of the ground. If you're daring enough, sign up to undertake the Roof Climb experience, which guides you across the roof at over 50m above the ground and provides 360 views of Adelaide city.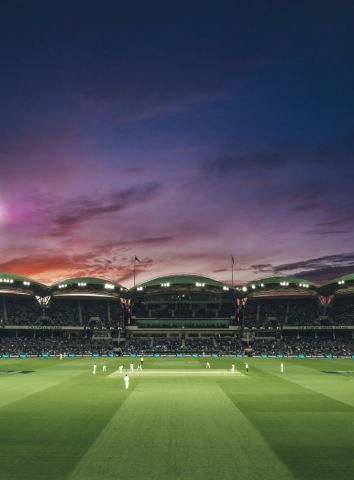 Adelaide Oval, Marcus Wallis
Politics
Parliament House, Canberra, ACT
Parliament House (or Capital Hill as it is also known) is the home to the Parliament of Australia. Covering over 80 acres, this 4,700 room complex is considered 'New Parliament House', opened in 1988 by Queen Elizabeth and costing an eye-watering A$1.1 Billion to construct. The best way to experience Parliament House is by joining a guided tour. Here, a trained guide will share stories of the building and it's collections, allowing you to explore the building in which many of our nation's most important decisions have been made. Bookings are essential, but the tours themselves are free and run daily (except for Christmas Day).