In any travel blog, you'll often find the same five or ten places popping up as recommendations for any destination. Well, here's a couple of places that most South Aussies consider to be some of their 'best kept secrets'.

Strathalbyn (52 minutes from Adelaide City)

Located under an hour from the city, Strathalbyn is a small, scenic township with a population of 6,500. One of the key landmarks of the town is the River Angas, which runs right through the town and is surrounded by the stunning Soldiers Memorial Gardens. Enjoy a picnic on the banks and do what the locals do and feed the ducks that habitat the area.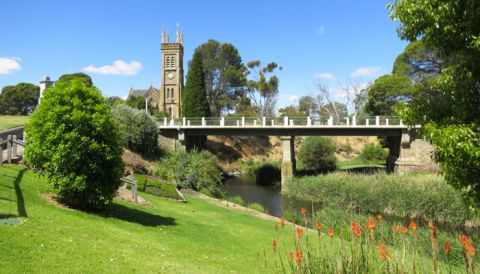 Strathalbyn is also a well-known antique town, with antique shops and museums heavily lining High Street. Prepare to spend the afternoon slowly trawling through as you try to locate a bargain piece, and marvel at the incredible Kenny Blake Memorial Statue located at the far end of the street.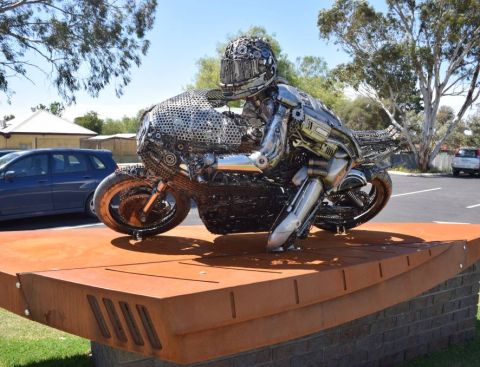 Pro-tip: Take the scenic route through the Adelaide Hills instead of straight down the South Eastern Freeway. This will take you through Stirling, Bridgewater, Aldgate and the popular tourist spot, Hahndorf.



Coober Pedy (8 hours and 42 minutes from Adelaide City)

Okay, so this is one that you will see pop up on travel lists from time to time but we still think it's a completely underrated destination! Located almost 9 hours north of Adelaide, you'll find the obscure town of Coober Pedy- complete with a lunar-like landscape you won't find anywhere else.Coober Pedy is best known as the 'Opal Capital of the World' because of the ridiculous amount of opals mined here. Visit Tom's Working Mine for the opportunity to undertake a guided tour and learn more about these precious gems.

Be prepared to experience the weird and wonderful in this underground city (literally, most homes and accommodation is located underground to help its citizens survive in the harsh summer temperatures). Check out Crocodile Harry's Underground Nest and Dugout to experience the eccentric home of the now deceased 'Captain Harry', which has become one of the most popular attractions in the town. For movie buffs, it also appeared in Mad Max Beyond Thunderdome and Pitch Black.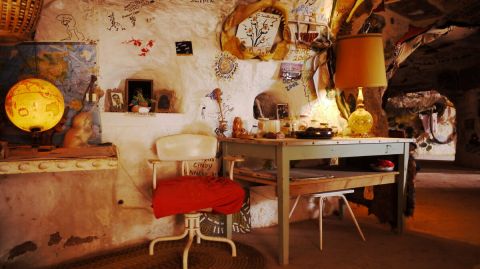 Pro-Tip- the spaceship from Pitch Black is still located right in the middle of the town and is a fantastic photo opportunity!
Langhorne Creek Wine Region (58 minutes from Adelaide City)
The Langhorne Creek wine region is one of the most underrated regions in South Australia and possibly even Australia as a whole. This recommendation is purely for the wine lovers, because with a population of only 427, there isn't much to do apart from enjoying the 13 incredible cellar doors in the area! We highly recommend Bleasdale, Kim Bolton and The Winehouse, but you cannot go wrong with any selections you make!
Port Adelaide (25 minutes from Adelaide City)
You might have heard of Port Adelaide if you follow Australian Rules Football, however this Adelaide suburb has much more going for it than just footy.
'The Port' is well-known as a working-class industrial suburb and is also the key shipping port in Adelaide, however it has become a popular arts and crafts location in more recent years.Impressive street art from international artists can be easily found lining buildings throughout the Port. The Fisherman's Wharf Markets are held every Sunday and are a great place to make some craft (as well as antiques and collectables) purchases.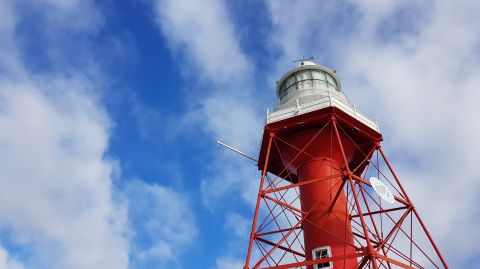 Port Adelaide is the home of the National Railway Museum, the South Australian Aviation Museum and the South Australian Maritime museum so if you enjoy history and admiring interesting displays and models, these are all excellent uses of your time. Finally, the perfect end to a day in the Port is an afternoon cruise on the Port River Dolphin Explorer. The Port River is a known dolphin expressway, with at least 40 dolphins often observed in the waterway.
Pro-tip: Check out the Pirate Life Brewery for an incredible location, lively atmosphere and of course, fantastic beer!
Coffin Bay (7 hours and 8 minutes from Adelaide City)
Well known for its export of Australia's best oysters, this small town is the perfect stop on a trip across the Yorke Peninsula. Obviously, if you enjoy seafood, it's crucial that you sample some fresh-off-the-boat oysters and an oyster pie!
As the area surrounding Coffin Bay is a national park, there are many scenic locations for you to explore including Yangie Bay (which has a campground) and rebel against Point Avoid which is NOT to be avoided!
The Golden Island Lookout is a must-do so make you pack the camera, and don't forget a stroll along Long Beach. Just keep in mind that the ocean here is frequented by Great White Sharks (Coffin Bay is located just 50km from Port Lincoln which is famous for its Great White Shark diving experience) so take extreme care if you decide to venture into the ocean.


Robe (3 hours and 34 minutes from Adelaide City)
Last but not least, is Robe, one of the jewels in the South-Eastern crown. There are a lot of things to explore in this sleepy seaside town, but one of our favourites is to take a surf lesson at
Charlie's Surf School
! Lessons run for approximately 2 hours and are perfect for beginners through to more experienced surfers.
A collection of rocky reefs surround Robe and the Cape Dombey Obelisk has been helping ships avoid it since 1855. The red and white striped structure which sits upon crumbling limestone cliffs has become a South Australian photography icon, especially at sunset.