Georgetown and Croydon
Distances
Undara to Croydon – 300 km | 3 h 45 m
Croydon to Karumba – 230 km | 3 h
If you're heading west from Undara, detour to the Kalkani Crater Rim Walk as you leave if you have not already done it. You could, if you start early enough and share the driving, make it to Normanton from here in one day, but we've given you enough time to enjoy each stop without rushing or getting too fatigued.
We've listed each highlight east to west.
Georgetown
At Georgetown, visit the TerrEstrial Centre, a modern display of over 4,500 gemstones and minerals from around the world.

Cumberland Chimney
The chimney itself isn't riveting. It is the remains of a Cornish miners or crushing plant. But here is a pretty lagoon here, which attracts birds, and shaded tables making it a great spot to stop for lunch if the time is right.
Croydon
Croydon started with the discovery of gold in 1885. Drop in to the visitor centre to pick up a map of the self-guided walking tour and you can enjoy living history through interactive and static displays and by visiting the businesses still operating from the 1880's, including the General Store. Croydon's historic precinct has been restored to its gold rush glory and you'll see country houses with deep verandas and white picket fences.
The Visitor Information Centre also has a collection of heritage items, photographs, information displays, pioneer and descendant genealogy information, an informative audio visual theatrette and an internet service
Lake Belmore is great for swimming and fishing, and it has free electric barbecues and shaded picnic tables so you can cook up some lunch or dinner. It also has toilets and showers.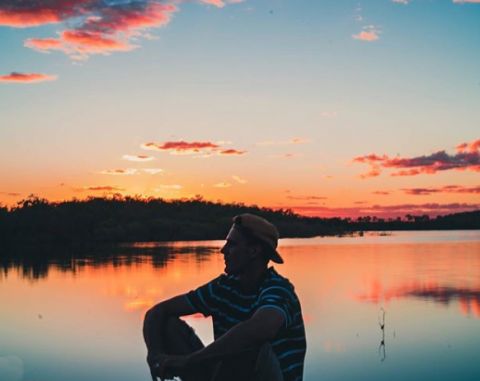 Lake Belmore. Photo: bennybucho via IG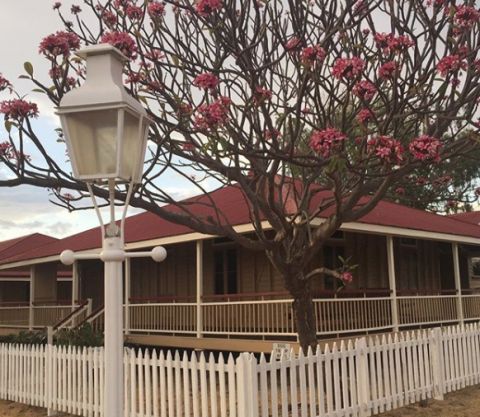 Croydon historical precinct. Photo: littlehouseonwheels via IG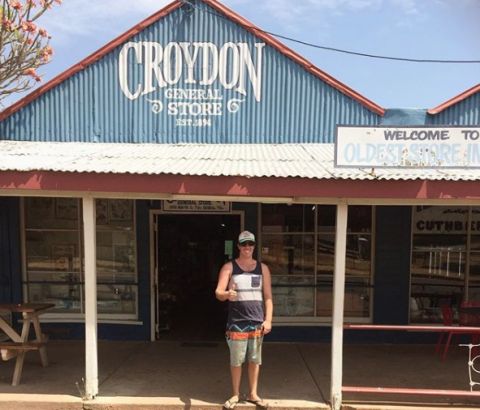 Croydon General Store. Photo: richierichcampingadventures via IG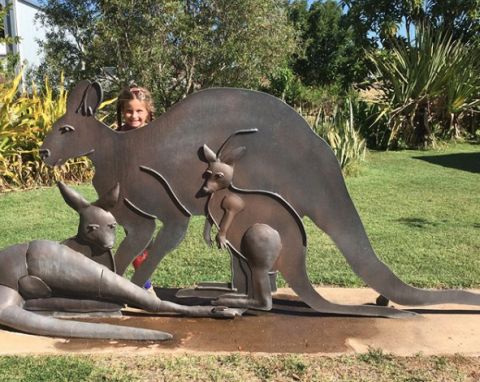 Croydon sculptures. Photo: _lost_wandering_ via IG

Croydon Caravan Park
Croydon Caravan Park is in the middle of town and has shaded grassy sites. Facilities include free WiFi, swimming pool, hot showers, toilet and laundry amenity block, dump site, camp kitchen, BBQs, TV.
RATES: powered $30 per night. Unpowered $20 per night.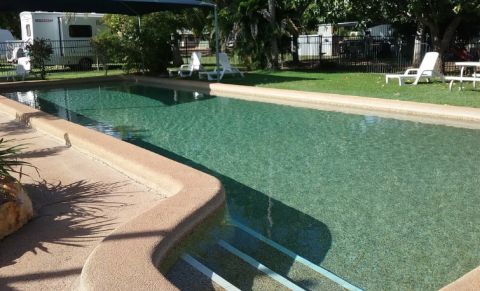 Croydon Caravan Park.
Free Camping
If you're on a budget, there's free camping with showers and toilets south of town near the golf course called Freedom Camping. You need to pick up a permit from the True Blue Visitor Centre before hand.
This is part of the Savannah Way road trip across the top end of Australia. See the map below.
For more road trips, see our list of Campervan Road Trips in Australia.
Savannah Way Map