When exploring Australia by van, it can be hard to think outside the square and consider hitting any of the 8222 islands that encompass our red Island nation. While you might struggle to reach many of these secluded locations, here are some key destinations you will be able to reach relatively easily and are WELL worth adding to any itinerary.

Kangaroo Island, South Australia
One of the jewels in the South Australian crown is the stunning Kangaroo Island. Located a 45 minute ferry ride (20km) from Cape Jervis, this is an island you can happily explore for a few days. Internationally renowned for its thriving food/produce and wine scene, it's the natural beauty of this destination that causes tourists to flock to it. Be sure to check out Seal Bay and Flinders National Park (Remarkable Rocks should be on any Kangaroo Island bucket list). This island is approximately 155km long and has around 509km of coastline to explore!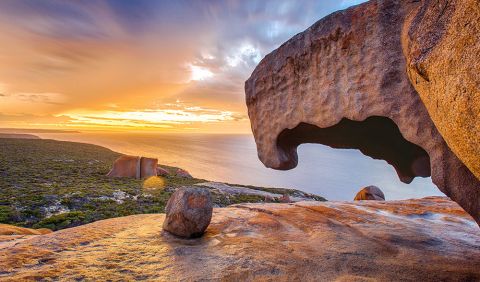 Remarkable Rocks, Australian Geographic
Magnetic Island, Queensland
Located just 8km from the city of Townsville, this gorgeous Island is worthy of any roadtrip! With only around 2,500 permanent residents (Magnetic Island is a suburb of Townsville), you'll have almost the whole place to yourself to explore! You can bring your van across on the ferry, or you can hire one of the unique 'Barbie' style cars available on the island. It might not be a huge island (52 sq km), there's 23 spectacular beaches for you to explore, and a stunning national park covers more than half of the overall island. One of our personal favourite spots is Arthur Bay, however we're standing by to hear if there's somewhere you enjoy more!
Extra- If you're into diving, you can access the world famous shipwreck dive, the SS Yongala from Magnetic Island.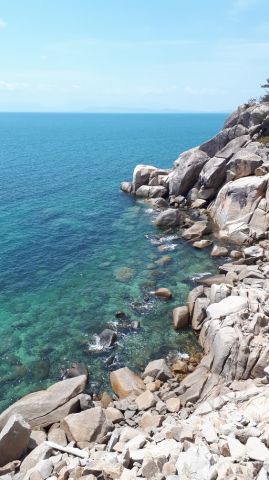 Magnetic Island, Bj Pearce
Fraser Island, Queensland
If you've ever wondered what it's like to explore the world's largest sand island (at 120km long!) a visit to Fraser Island will have you covered. Drive your van onto the barge at Hervey Bay and enjoy the short journey across to Fraser Island, however hiring a 4WD is HIGHLY recommended due to the sandy landscape. There are incredible experiences to be had along the island, from enjoying a dip in the incredible natural sea baths along Seventy-Five Mile Beach through to the Fraser Island Great Walk. If you have gone ahead and hired a 4WD (once again, very highly recommended) you will have the opportunity to explore the countless 4WD tracks scattered across the island. One thing you will notice is the large number of dingos that call the island home. Approach with caution- they have become quite aggressive, especially around food.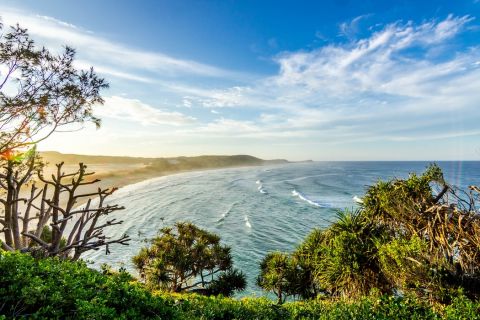 Fraiser Island, Antoine Beauvillain

King Island, Tasmania
Isolated in the Bass Strait, this little beauty of an island is home to some of the best fresh produce in Australia. Home to around 1,500 Tasmanians, Unfortunately, the only way to access the island is by plane, so you will have to depart either Melbourne or Launceston to reach this stunning landscape. Although it is definitely not the cheapest island on the list to explore, this helps to keep a lot of the tourists away, ensuring you will really feel like one of the locals when you visit. If you enjoy your cheese, a visit to the King Island Dairy Cheese store to sample their most popular cheeses is a must, and we promise that you will not be disappointed by a visit to Disappointment Bay. Additionally, if you enjoy playing golf, King Island has three top class golf courses for you to challenge yourself on!
Tiwi Islands, Northern Territory
Commonly found on the bucket lists of many territorians, the Tiwi Islands, located 100km from Darwin, is one of the must do Indigenous island experiences. Once you obtain your visitation permit and either make the 30 minute flight or load your van onto a barge, you are free to explore the numerous cultural experiences on offer by the residents. There are countless art displays and demonstrations using traditional Aboriginal techniques (including dot painting). Tiwi Designs is a great starting place for Indigenous art. The Tiwi Islands are also well known for fishing and AFL rules footy, so it's a perfect location to try catch yourself a barra or watch some exceptional talent if you're visiting during footy season.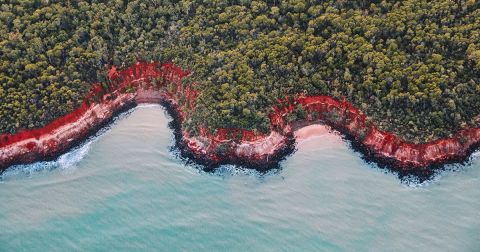 Tiwi Islands, The Urban List
Rottnest Island, Western Australia
One of the most popular island experiences in Australia can be found on Rottnest Island! There are no cars allowed on this slice of paradise, located just a 25 minute boat ride from Fremantle, so you'll either have to enjoy on foot or hire a bicycle (or a segway!) While there are over 60 stunning beaches to explore (and swim or snorkel at- be sure to check out Little Salmon Bay), Rottnest Island is possibly best known for its Quokka experience. Curious and friendly, these adorable, grinning critters are very comfortable around humans and are more than likely to come to you for photos! Try to keep at a safe distance and do not touch these little guys!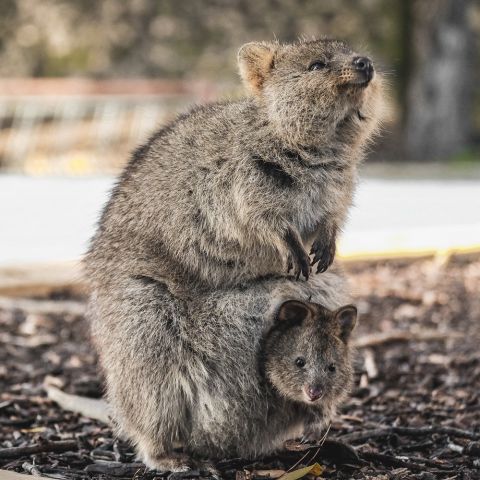 Rottnest Island, Christine Mendoza