Mount Isa
Cloncurry: 120 km | 1 h 30 m
Camooweal: 190 km | 2 h 15 m
Mount Isa is Australia's longest running mining town and you'll see the zinc smelter stacks as you approach.
At night the cliffs around Mount Isa light up with industry. It's a good time to visit City Lookout. The surrounding outback is red and stark with rock formations and spinifex grass. It all looks quite pretty against the mauve of a twilight sky. Chat to locals over a beer and you'll find they love their town and get a sense of the community spirit here. Australia's largest rodeo is held here each year in mid-August.
Occasionally we'll make a restaurant recommendation. Zambrero Mexican is a no-frills chain that does fresh, healthy Mexican food. Their meat is slow cooked and ethically farmed (RSPCA approved). They cater to vegans, vegetarians and the gluten-sensitive. They feed the homeless, and they use renewable carbon-neutral packing. They also have exciting ingredients for the adventurous eater such as spirulina infused black rice and amaranth seeds (brain food!) If you get the chance, eat there!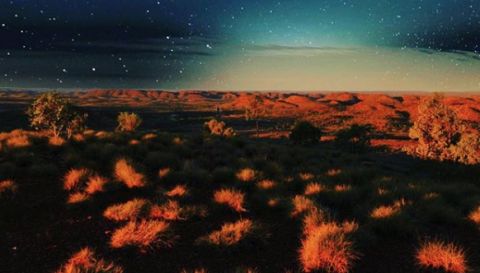 The landscapes around Mount Isa at night. Photo: kozzac12 via IG
Things to do in Mt Isa
City Lookout is an informative view point with views across the city best viewed at sunset or night when the lights of industry will add a sparkle to your photographs.
FREE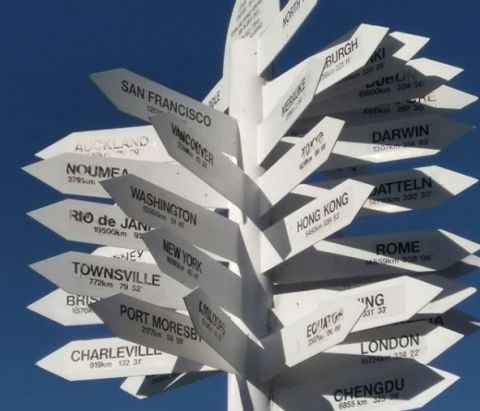 Mount Isa City Lookout. Photo: cross_ozadventures via IG
Riversleigh Fossil Centre houses dioramas that recreate Australia's prehistoric fauna alongside the fossils that have been found in Boodjamulla National Park (formerly Lawn Hill National Park).
RATES: Adults $15. Child $6.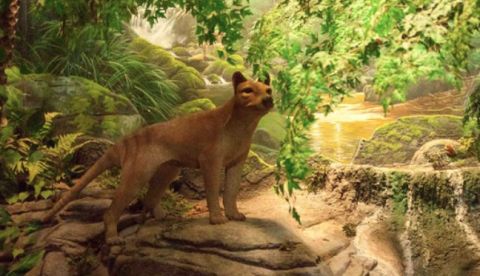 Riversleigh Fossil Centre. Photo: Tripadvisor
Isa Experience and Outback Park – Is an extensive space that includes a museum, gallery, theatrettes and an outdoor park with picnic facilities and a waterfall inspired by Lawn Hill gorge. You'll learn about the development of the local mining industry and the cultural diversity of Mount Isa through a blend of indigenous and white perspectives. There is also a fish hatchery here, which stocks local lakes.
RATES: Adults $20. Child $10


Hard Times Mine is an underground mine experience (not a real mine but a simulation) led by former miners. It's fun to put o the boots and helmets before heading underground. The guides are knowledgeable and humorous so you'll learn a lot and enjoy a few good stories.
RATES: Adults $79. Child $35


Hard Times Mine. Photo: tripadvisor
Lake Moondarra – 14 km outside of Mount Isa, this is a picturesque place to have a picnic and enjoy the birdlife including peacocks and wild falcons. There are BBQs, picnic tables and toilets. Take a walk across the dam wall or enjoy a sunset over the water.
FREE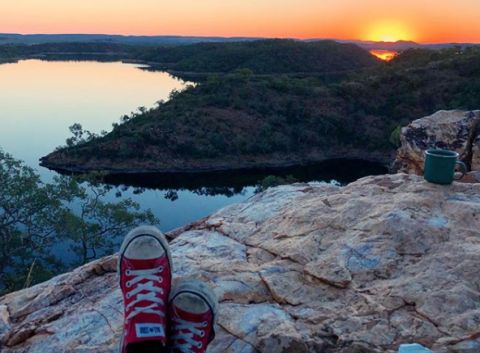 Lake Moondarra. Photo: alittleheatherr via IG
Underground Hospital – This underground hospital was built during WWII to tend hospital patients in case of Japanese invasion and bombing of the main hospital. It's a great reconstruction and the elderly guides are informative.
RATES: Adults $16. Family $32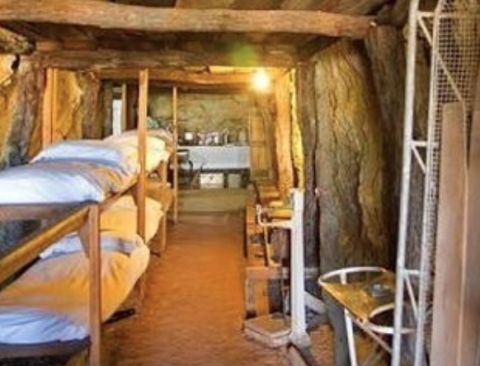 The Underground Hospital
Mount Isa Family Fun Park – is an all abilities fun park accessible to everyone. There are free BBQs, a bike track, large grassed areas, murals, sculptures by Award winning Christopher Trotter, play areas for each age group, a water park, sensory garden, Liberty swing (wheelchair accessible) and a flying fox.
FREE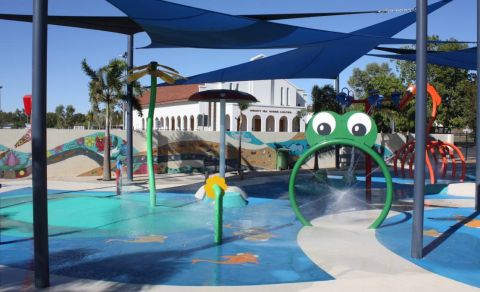 Mount Isa Family Fun Park
Telstra Hill - will give you 360 degree views of mount Isa and the surrounding landscape and is best visited at sunrise or sunset. The walk up (3 km round trip) has some steep parts but is fine for anyone with moderate fitness.
FREE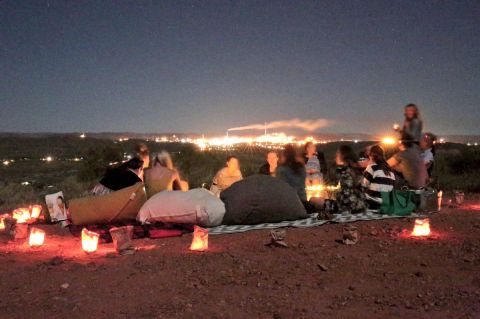 Telstra Hill.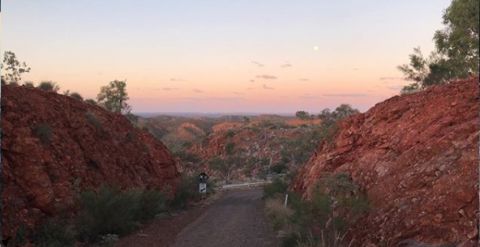 The drive up to Telstra Hill. Photo: tysonchristopherlewis via IG
Supermarkets

– yes, out here, supermarkets are a highlight. Stock up in Mount Isa because it is the best place to do so, at least until you reach Katherine in another 3 or 4 days.
Mount Isa Caravan Parks
There are a number of caravan parks in Mount Isa but nothing among them stands out as being great. All the reviews given are mediocre. If you want to make the most of Mount Isa by spending the night, one caravan park is likely to be as good as (or as mediocre as) the next, so take your pick.
If you're heading from west to east, scroll down for some excellent free camping between Mount Isa and Cloncurry.
If you're heading from east to west and still have a good 2 hours of driving in you, get a start on your long journey tomorrow and drive the 190 km to Camooweal for the night.
Camooweal
Depending on what time you arrive, drop in to hear a volunteer guide teach you about the history of droving in the region. The museum is housed in a large shed.
RATES: $10 adults.
Camooweal Accommodation
Camooweal Post Office Hotel Motel and Caravan Park is right in town and has a bar, meals, a store, camp kitchen, picnic tables, laundry, shaded sites and a swimming pool.
RATES: Powered sites $32. Camping $12.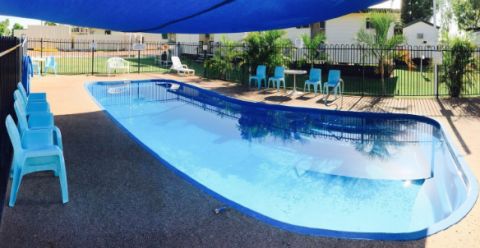 The pool at Camooweal Post Office Hotel Motel and Caravan Park
Free Camping
Between Mount Isa and Cloncurry there are two great camping spots and they're free.
Clem Walton Park is on the Corella River half way between Mount Isa and Cloncurry. Facilities include toilets, BBQs, picnic tables and big shady trees.
FREE


Fountain Springs Rest Area sits half way between Cloncurry and Mount Isa on the Barkly highway. Facilities include shaded picnic tables, fire pits, toilets and some lovely shady trees. There are no showers or drinking water.
FREE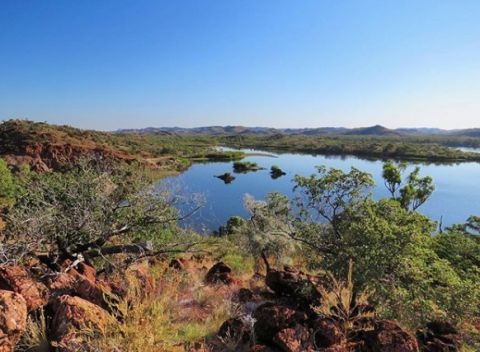 Clam Walton Park on Corella Dam. Photo: aussie_places via IG
This is part of the Savannah Way road trip across the top end of Australia. See the map below.
For more road trips, see our list of Campervan Road Trips in Australia.
Savannah Way Map