Normanton and Karumba
Distances
Corydon to Karumba – 230 km | 3 h 15 m
Karumba to Cloncurry – 438 km | 5 h 45 m
You leave behind the outback and hit ocean at Karumba. But remember, you are in croc country here, so do not swim anywhere but in a swimming pool. Stops are listed east to west.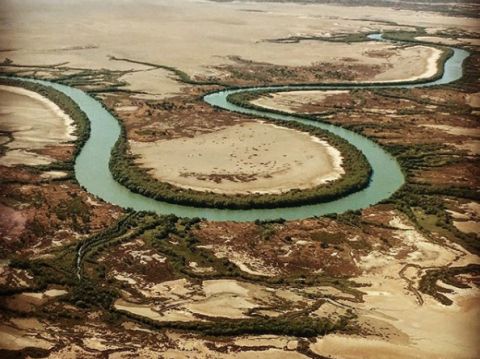 The jade-coloured Norman River. Photo: annems1 via IG
Normanton
Stop by and have your photo taken with Kris the crocodile, a sculpture on the main road in town.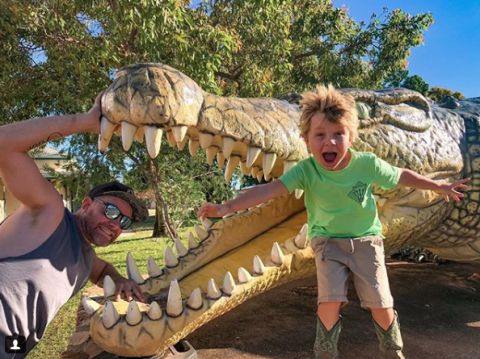 Kris the crocodile. Photo: wandertowonderoz via IG
Mutton Hole Wetlands
Across the Norman River from Normanton is a floodplain protected in what is now known as the Mutton Hole Wetlands Conservation Area. During the wet season (Dec and Jan) the whole area is flooded but even as late as July it is still covered in water. Birds flock to the area. Brolgas, egrets and cranes are the most prominent and the water is dotted with water lilies that stand so tall they can be mistaken for birds.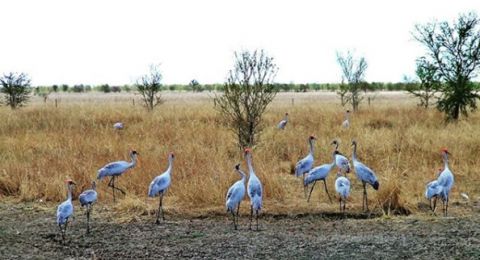 Cranes at Mutton Hole Wetlands. Photo: reddirt2cobblestones via IG
Karumba
Karumba is a fishing and industrial town on the banks of the Norman River. Anglers come here to fish for Spanish Mackerel, Barramundi, Jewfish, King Salmon, Brim and Sawfish. There are plenty of fishing charters.
RATES: Kerry D Fishing does half day charters for $130
If fishing is not your thing, you could take another kind of tour. The Ferryman River Cruises does a range of cruises including sunset croc spotting, bird watching and dinner cruises.
RATES: Sunset Croc spotting $60 adults. $30 kids.
Enjoy a sundowner at the Karumba Sunset Tavern. It's a no frills tavern with chairs and tables spilling onto the beach – perfect for watching sunsets.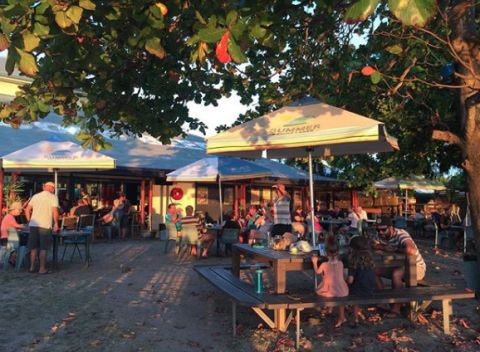 Karumba Sunset Tavern. Photo: happyheartland via IG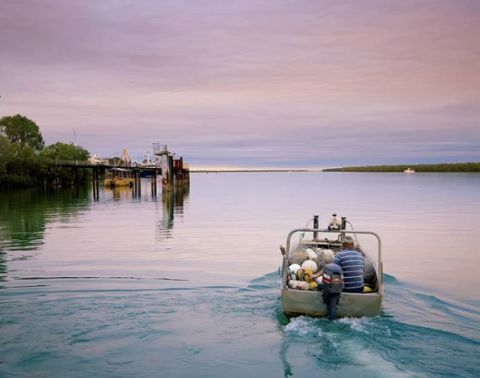 Heading out fishing. Photo: ianbeattiephotography via IG
Camping and Caravan Parks
Karumba Point Holiday and Tourist Park is located on Karumba Point with excellent fresh seafood and fish n chips right next door. You are also a short stroll to the Sunset Tavern if you fancy a drink as the sun sets. Some of the folks are full time resident and the place has a friendly vibe. Facilities include electric BBQs and tables beneath a shade cloth with a refrigerator, camp kitchen, a small store, swimming pool, toilet/shower block, laundry, fire pits, and dump point.
RATES: Peak Season, 2 adults $28. Additional adults $10.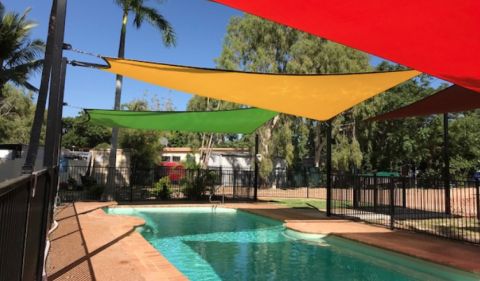 Karumba Point Holiday Tourist Park

Karumba Point Sunset Caravan Park is close to the beach and next door to the Sunset Tavern. Facilities include a swimming pool, 2 toilet/shower blocks, laundry, camp kitchen, BBQ area, café, mini-mart, spit roast nights, pizza fire.
RATES: Peak Season, 2 adults $32. Additional adult $13.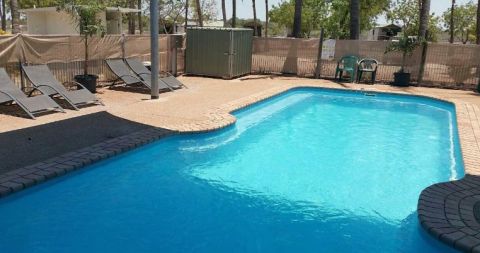 Karumba Point Sunset Caravan Park

Normanton Tourist Park is conveniently located in the middle of Normanton and offers lots of shade beneath mature trees. They also have a large swimming pool beneath a shade cloth. Facilities include 2 camp kitchens, toilet/shower block, electric BBQs, an artesian spa and a dump point.
RATES: Unavailable.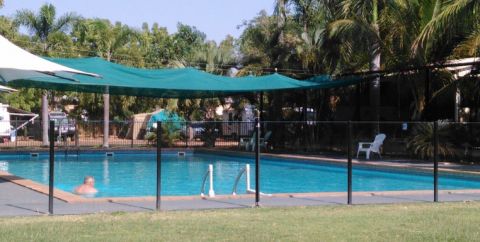 Normanton Tourist Park
Gulfland Motel and Caravan Park is located on the outskirts of Normanton a short walk into town. Facilities include a swimming pool, toilet/shower block and a coin laundry.
RATES: Unavailable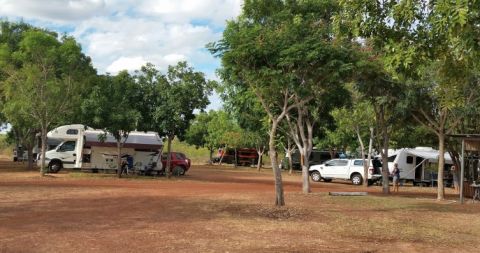 Gulfland Motel and Caravan Park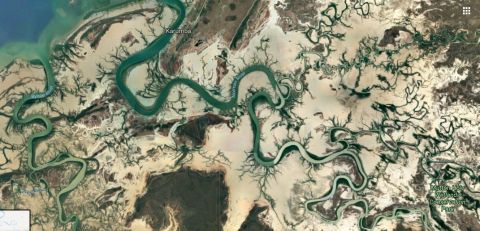 Satellite view of Normanton and Karumba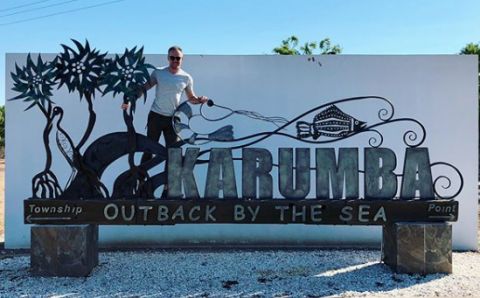 Outback by the Sea. Photo: noon.k74 via IG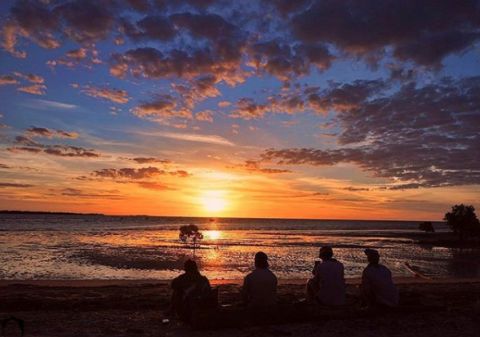 Karumba sunsets. Photo: x_hann_x via IG
This is part of the Savannah Way road trip across the top end of Australia. See the map below.
For more road trips, see our list of Campervan Road Trips in Australia.
Savannah Way Map