Campervan Touring Information
Barossa Valley
50km north of Adelaide | 1 - 2 days
One of Adelaide's greatest assets is its close proximity to a number of fascinating regions. Vineyards and wineries, rolling hills, good food, art and quaint villages sum up the Barossa Valley. This self drive tour consists of 25 stops. To fit it all in will take two days. If you add on the Adelaide Hills and Hahndorf, add an extra day.
Drive straight to Angaston if you want to catch the Barossa Farmer's market where over 50 stalls sell local produce and goodies every Saturday morning from 7 a.m. to 11.30 a.m.
Otherwise, take your time along the Barossa Valley Way to Tanunda before heading to Angaston and meandering back to Adelaide via Eden Valley, Mount Pleasant and Hahndorf.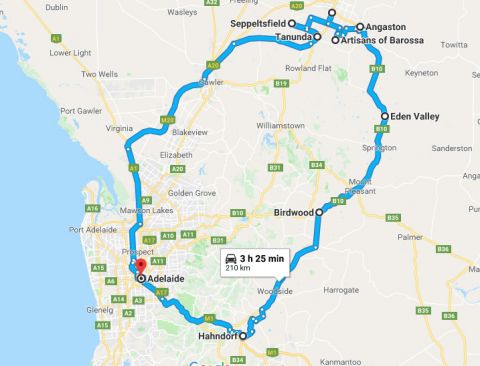 Tanunda
Stop 1: Your first stop before even reaching Tanunda is Jacobs Creek Winery which opens at 10 am. It's about an hour and ten minutes from Adelaide if you take the more scenic drive through Williamstown. Jacobs Creek is one of Australia's largest and oldest wine brands. They've been making wine for more than 160 years.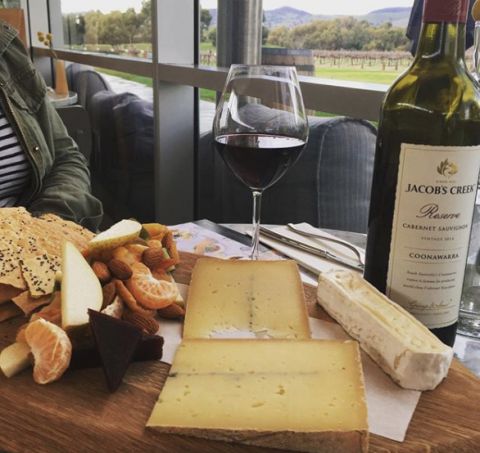 Jacobs Creek. Photo: Wine_not_co via IG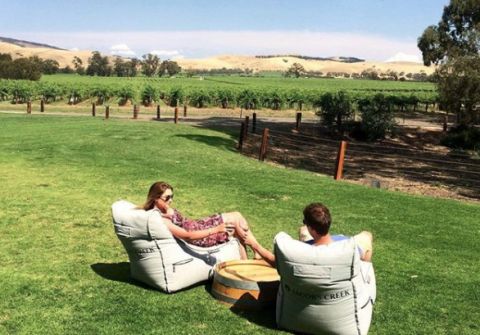 Jacobs Creek Winery. Photo: Miiike via IG

Stop 2: St. Hallett Winery is nearby. They're famous for their shiraz but they have a lot more on offer.
Stop 3: Turkey Flat Winery is on the outskirts of town and is housed in a lovely old stone building. They open at 11 am.
Stop 4: From Tanunda, detour out along the palm lined road to the Seppeltsfield Winery (open 10.30 am) in a grand setting of landscaped gardens and fountains.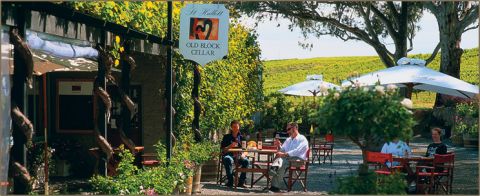 St. Hallet Winery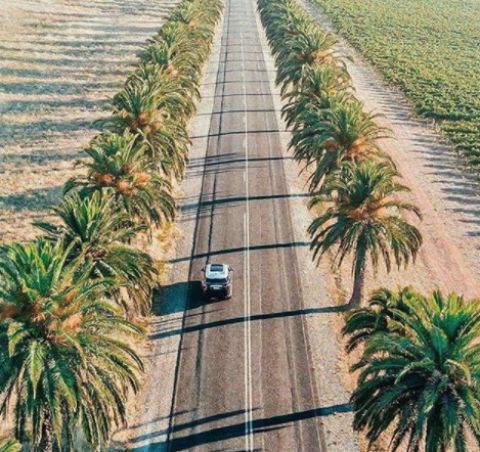 The palm lined road to Seppeltsfield Winery. Photo: AustralianInsider via IG

Stop 5: While in Seppeltsfield, visit the Jam Factory, an old building repurposed for artist studios which includes a retail space and gallery. Resident artisans include a knife maker, ceramicist, glass artist, leather worker, hat maker and jeweler. A walkway through the buildings enables you to see them at work.
Stop 6: Artists and art lovers will find inspiration at the Barossa Regional Gallery and the Corrobboree Dream Art Gallery both in Tanunda. Corrobboree focuses on indigenous art.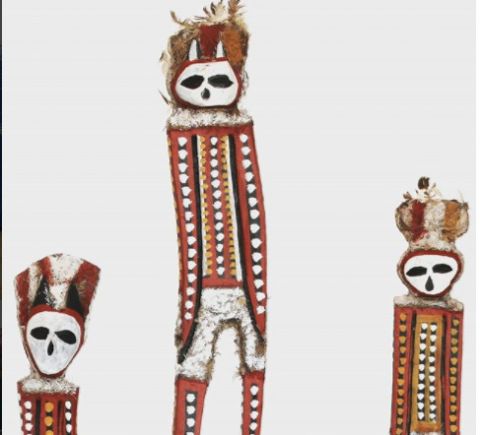 Barossa Regional Gallery
Stop 7: Beer lovers, you are catered for, too. Head over to Barossa Valley Brewing (near Turkey Flat Wines).
Stop 8 - 11: If you're still in the mood for wine tasting there are another four wineries in and around Tanunda that really are worth trying. Peter Lehmann Wines, Penfolds, Bethany Wines and Artisans of Barossa are all nearby. Artisans of Barossa has a deck with views.
Stop 12: Between Artisans of Barossa and Bethany Wines, take a short detour up Menglers Hill road to Menglers Hill Lookout and Sculpture Park for some great views of the surrounding countryside.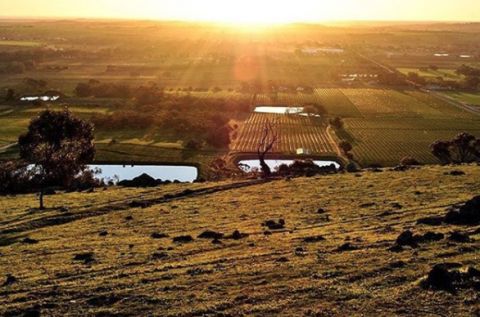 Meglers Hill Lookout at sunrise. Photo: victoriagoodman_15 via IG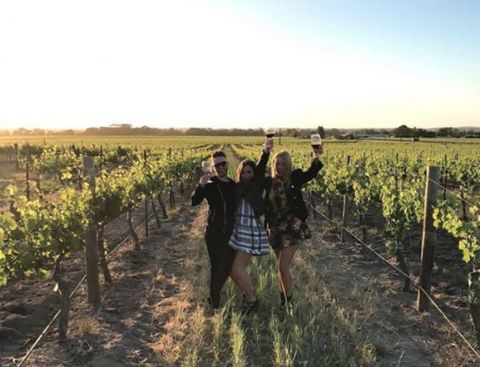 Artisans of Barossa. Photo: sflodine via IG

Where to Stay in your Campervan
If you make every stop listed above, you'll fill a day. Discovery Parks Barossa Valley is a highly rated and well-reviewed holiday park in Tanunda.
Angaston
Stop 13: If you're here on a Saturdya morning, start your day at the Barossa Farmers Market (7.30 am - 11.30 am) near the Vintners Bar and Grill where over 50 stalls sell local produce and other goodies.
Stop 14: Get some picnic goodies at the Barossa Valley Cheese Company.
Stop 15 - 18: Four wineries to stop into in Angaston include Lambert Estate (open 11 am), Yalumba – a sustainable winery housed in a lovely old stone building in landscaped gardens (open 10 am), Taste of Eden Valley (in a charming historic house in town showcasing many wines from the Eden Valley region) and Thorne Clarke Winery (a responsible winery in the countryside open 9am weekdays 11 am weekends).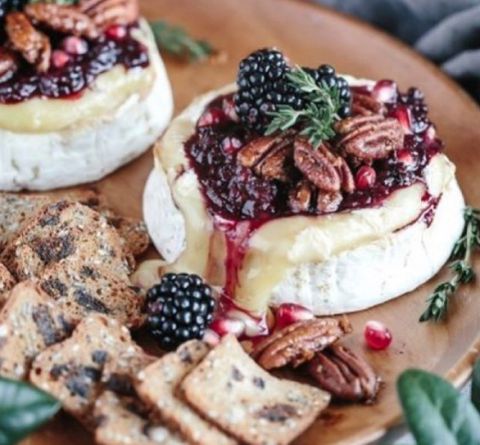 Melted brie with berries. Barossa Cheese Company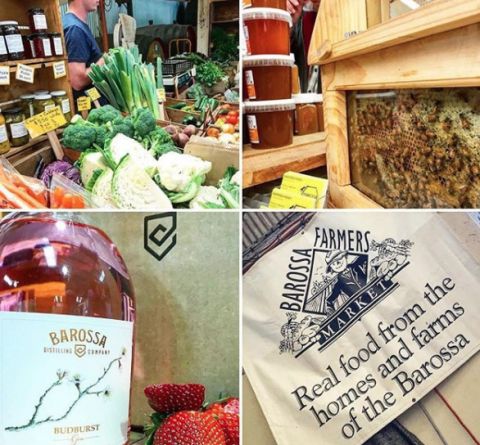 Barossa Farmers Market. Photo: leighthalleigh via IG
Eden Valley
Stop 19: From Angaston, tootle down Eden Valley Road turning off at Burkes Hill Road to take in the views at Eden Valley Lookout.
Stop 20: Turn off at Rushlea Rd for Fernfield Winery – excellent wines served in a quaint little stone cottage (open Fri – Mon at 11 am).
Stop 21: Continue on to the cute country village of Eden Valley where you can stock up on provisions at the historic General Store.
Springton
Stop 22: The next town you come to is Springton, a country village of low stone walls around gardens and historic cottages. Here you can stop in at Bucks Bistro for lunch, Edenmae Estate Wines for a tasting and the Springton Hotel (a pub) for a beer.
Stop 23: An ancient gnarly old tree called the Herbig Family Tree is worth photographing on your way out of town. The tree is so named because the Herbig Family once lived within its massive trunk in 1860.
Mount Pleasant
Stop 24: The village of Mount Pleasant has a tree-lined main street. Historic stone cottages with bull nose verandahs face onto the street. Lovells Bakery is in one such cottage. Mount Pleasant Bakery and Café is in a 1905 brick building in the middle of town and has chesterfield armchairs in which to sit and enjoy one of their pies. Star Books is across the street.
Birdwood
Stop 25: Car enthusiasts and lovers of vintage might enjoy the National Motor Museum in Birdwood. They have changing exhibitions. At the time of writing these included a 1920s garage, a Bobby Sox, Fins and Chrome 1950s exhibit, and a model car exhibit. There's a museum shop, research room, a Lego building area for the kids, and it is all housed in a historic stone three-story mill.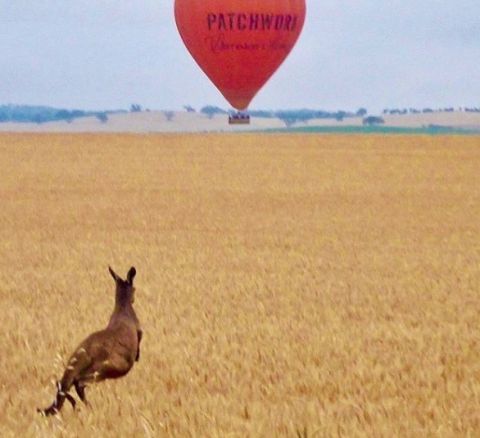 Barossa Valley Wheat Fields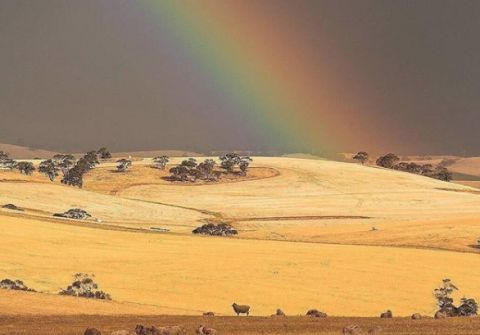 From Birdsville, it's a one hour scenic drive back to Adelaide via the Onkaparinga Valley Road which takes you through the Adelaide Hills and the historic towns of Mount Torrens, Charleston, Woodside and Hahndorf. There is so much to do and see in this region that it really deserves a whole day. We've put together a self drive tour of the Adelaide Hills.