Campervan Touring Information
Adelaide Hills and Hahndorf
60 km tour | 1.5 hr drive time (one way)
Hahndorf is a pleasant 30 minute drive from the centre of Adelaide, but there is so much to do along the way that we suggest making a day of it.
If you are in a campervan, consider spending a night in Belair National Park Caravan Park (it has a pool, camp kitchen and kids playground) and starting out from there in the morning. The Belair National Park has some beautiful walks.
But if you are coming from Adelaide, head straight to Cleland Conservation Park.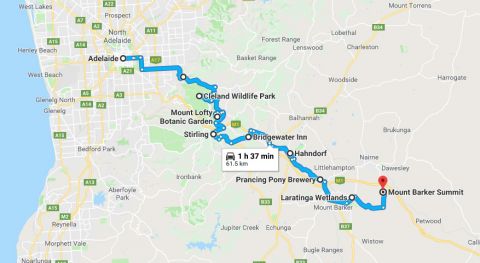 Stop 1: Cleland Conservation Park
There are three key highlights here. Drive up to Mount Lofty Summit, Adelaide's highest peak, for amazing views of Adelaide Hills. From here you can walk down to Waterfall Gully. It's cool, green and mossy and can be explored on a network of walking trails.
Save plenty of time for the Cleland Wildlife Park where you can interact with animals in their natural habitat. If you're early enough you can enjoy breakfast with the birds. But at any time of day you can cuddle a koala, hold a snake, and feed the kangaroos. Other wildlife include wombats, echidnas, wallabies, bettongs, potoroos, dingoes and native birds and reptiles. The wildlife here has adapted to human contact so you can pet them.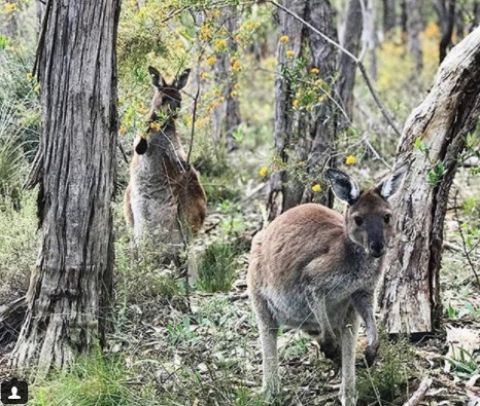 Cleland Wildlife Park. Photo: linnapee via Instagram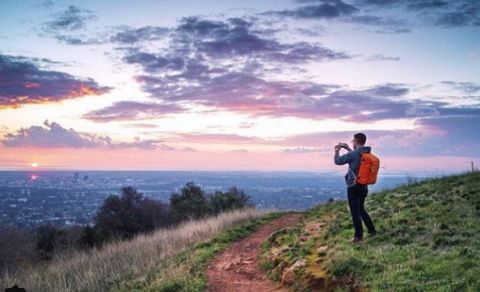 Mount Lofty Summit. Photo: travel in pixels via IG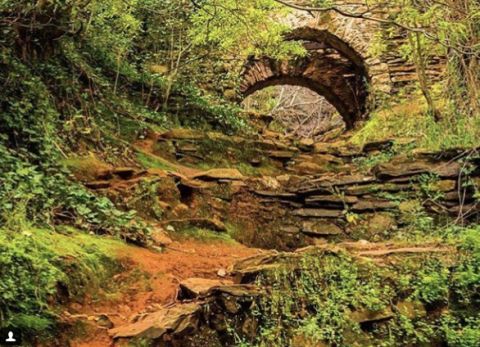 Waterfall Gully. Photo: davidtreasurephotography via IG

Stop 2: Mt Lofty Botanic Gardens
Stretching over 97 hectares the focus here is on cool climate plants. The plantscapes are incredibly beautiful and diverse, changing with the seasons. Pick up a brochure to find out the current seasonal highlights so you can make the most of your time here.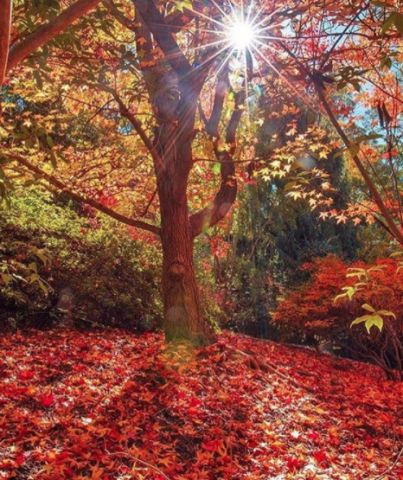 Mount Lofty Botanic Gardens. Photo: swannysa via IG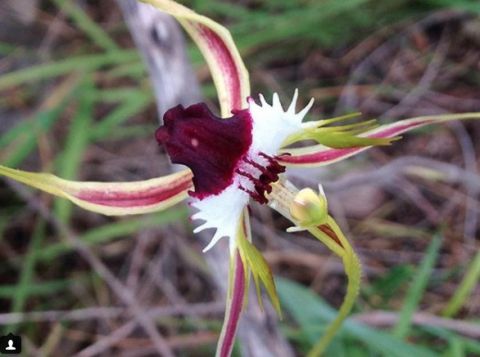 King Spider Orchid. Photo: puresaworld via IG
Stop 3: Stirling and Aldgate
Stirling is a blaze of red in autumn. It's a pretty town to drive through. Chocoholics will enjoy a stop at Red Cacao where you can get your fix. The Crafers Hotel is a nice spot for a beer or wine.
Head to Aldgate to admire the Bridgewater Mill, an historic 1860s flour mill. There is a wine lounge here and a restaurant. It's a photogenic building with its water wheel attached.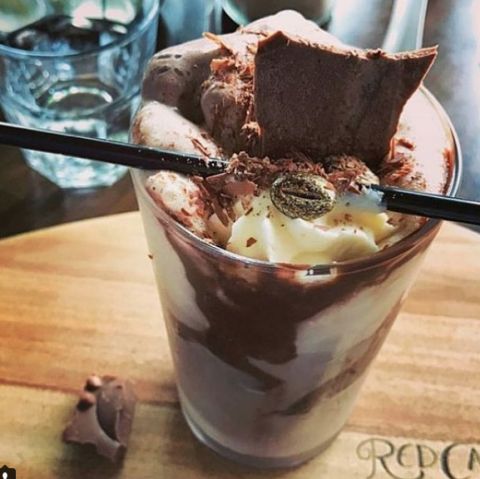 Red Cacao via IG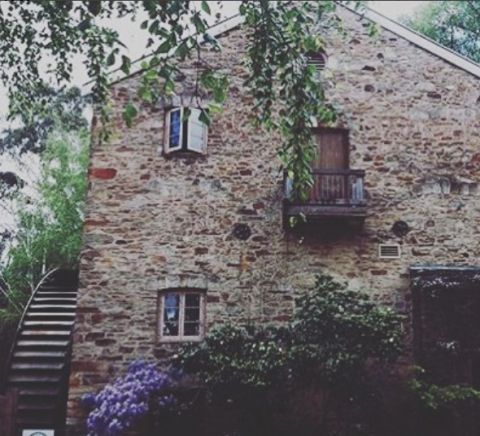 Bridgewater Mill. Photo: MadelineHosking via IG
Stop 4: Hahndorf
Hahndorf is famous for its quaint German architecture, wineries, little stores and art history. Wander down the main street popping into the bakeries, pubs, cafes and stores. You'll find cheeses, antiques, sweets, an old-fashioned ice-creamery, a smokehouse and a chocolatier as well as many other treats.
The Hahndorf Academy houses a German Migration Museum, four galleries and artist studios.
Beer lovers can taste beer at the Hahndorf Inn, Gulf Brewery, and the Prancing Pony (which is on the way to Mount Barker).
Cedar Houses, just north of Hahndorf, was once the art studio of renowned landscape artist Hans Heysen.
There is plenty of wine tasting in and around Hahndorf with local wineries (Nepenthe, The Lane, Hahndorf Hill, Shaw and smith). The Adelaide Hills Wine Centre that has a large range of local wines for sale and tastings.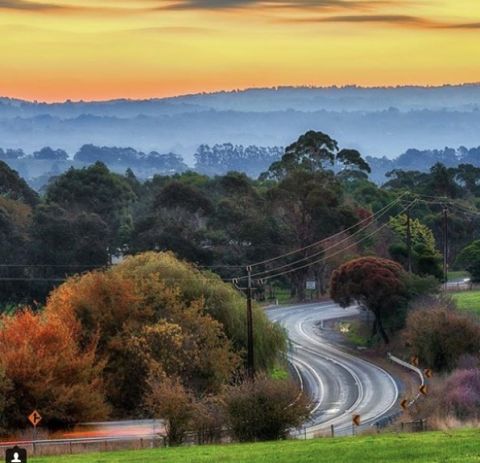 Driving into Hahndorf. Photo: didi photos via IG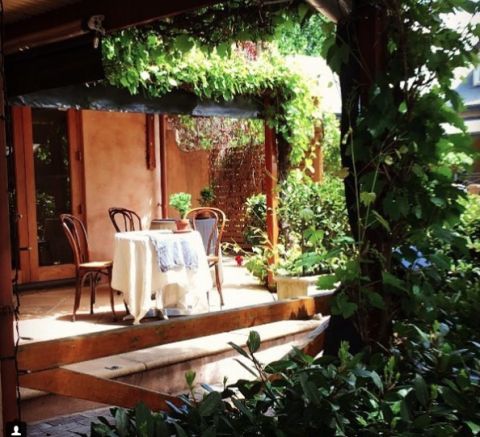 Somerled Wines near Hahndorf. Photo: martinemost via IG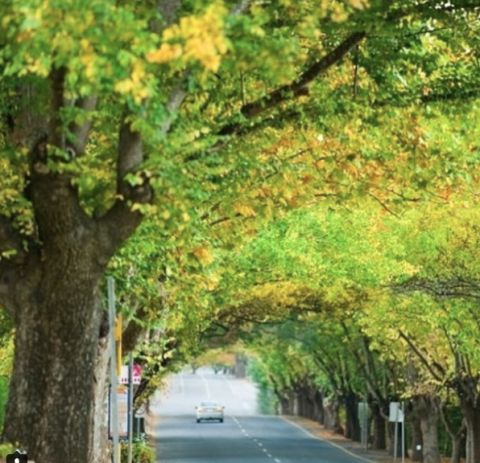 Tree lined streets of Hahndorf. Photo: SouthAustralia via IG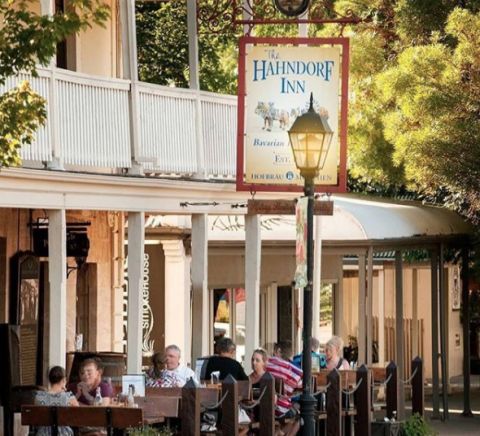 Stop 5: Mt Barker
Hahndorf Farm Barn is a place where children (and animal loving grown ups) can enjoy the farm animals.
Stop in for a beer at the Prancing Pony Brewery.
Laratinga Wetlands is a natural wetlands where you can enjoy boardwalks and bird life.
At the Steamranger Heritage Railway you can take a ride on a steamtrain down to the ocean at Goolwa (allow a half day for this)
Mount Barker Summit gives you amazing views across the rolling green hills of the surrounding countryside. On the way you can drop in to Ngeringa Winery and Bald Hills Olive Grove (for fine olive oil).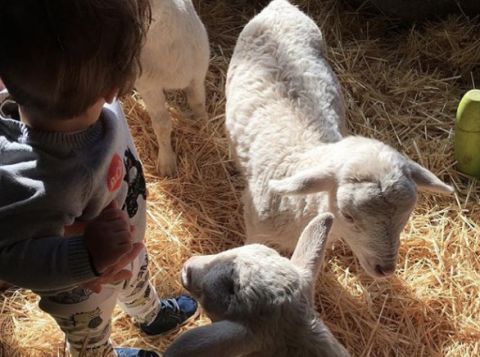 Hahndorf Farm Barn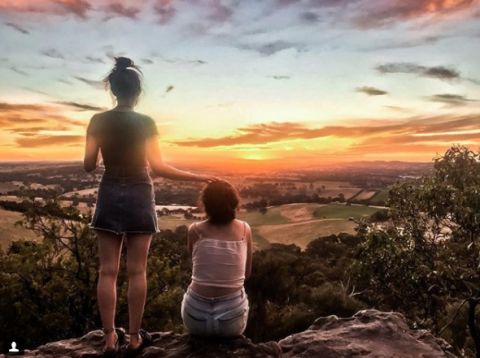 Mount Barker Summit: Photo: cameronnorrisphotography via IG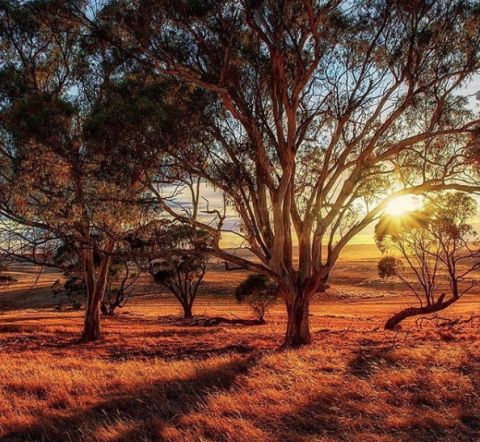 Adelaide Hills. Photo: Didi Photos via IG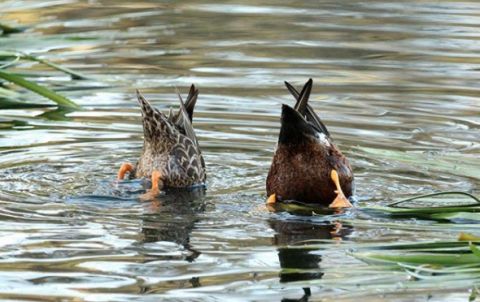 Laratinga Wetlands. Photo: ramona_flowers85 via IG
From here you have options. You can loop back around through Balhannah, Woodside (historic village with wineries, chocolate, cheese, and a couple of pubs) and Lobethal (a cluster of wineries and the Bier Haus for craft beer) before heading back to Adelaide along the scenic Lobethal road and Old Norton Summit Road. Or you can keep exploring!
Add-on South Australia Tours
From Mount Barker Summit, the Adelaide Hills tour can join up with several other tours.