Broken Hill
1,800 km Sydney to Adelaide | 2,500 Sydney to Broken Hill Loop
7 - 14 days | 22 - 32 hrs drive time
Broken Hill – an outback mining town of art, historic buildings and unique landscapes – lies just over 1,000 km west of Sydney and 600 km north east of Adelaide. It can be incorporated into a Sydney to Adelaide drive or you can create a Sydney – Broken Hill Loop. All highlights mentioned as well as good places to stay in your campervan have been mapped.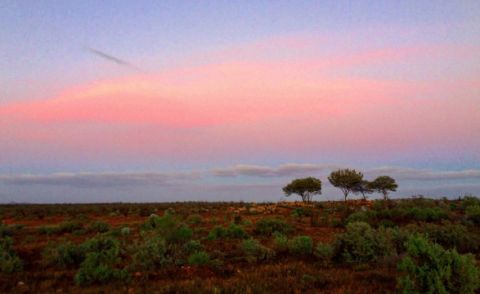 Broken Hill outback at Sunset. Photo: Lorelei__ via IG
Sydney to Adelaide (1,800 km)
Sydney | Blue Mountains | Bathurst | Orange | Hill End | Parkes | Broken Hill | Menindee | Mungo National Park | Mildura | Barossa | Adelaide
Sydney & Broken Hill Loop (from 2,550 km)
Route 1.
Sydney | Blue Mountains | Bathurst | Orange | Hill End | Parkes | Broken Hill | Menindee | Mungo National Park | Mildura | Hay | Wagga Wagga | Canberra | Sydney (2,550 km)

Route 2.
Sydney | Blue Mountains | Bathurst | Orange | Hill End | Parkes | Broken Hill | Menindee | Mungo | Mildura | Swan Hill | Albury | Tom Groggin | Alpine Way | Canberra | Sydney (2,780 km)

Broken Hill
Spectacular outback sunsets, art, a desert sculpture park, star-studded night skies and Victorian architecture are what await you in Broken Hill.
The

Palace Hotel

is a Victorian three story pub with an elaborate iron lace veranda. Inside, its walls are covered by kitsch landscape murals painted by Indigenous artist Gordon Wayne in the 1970s.

Line of Lode Miners Memorial

is a moving tribute to the 500 miners who have lost their lives at Broken Hill.

The Royal Flying Doctors

have a visitor centre with some stirring displays and stories.

Broken Hill Regional Art Gallery

, in a restored Victorian building, holds

1800 works in its permanent collection, with an emphasis on Australian masters such as John Olsen, Sidney Nolan and Arthur Streeton as well as a broad Indigenous representation.

Kevin 'Pro' Hart is one of outback Australia's most beloved painters. His work and studio fills three stories of the Pro Hart Gallery.
The Sculpture Symposium is a collection of monolithic sandstone sculptures made by international artists on a hilltop northwest of Broken Hill. Their colours change with the changing light and are best viewed at sunset or sunrise. The

sculptures are signposted off Nine Mile Rd. Pick up the keys for the gates from the visitor centre.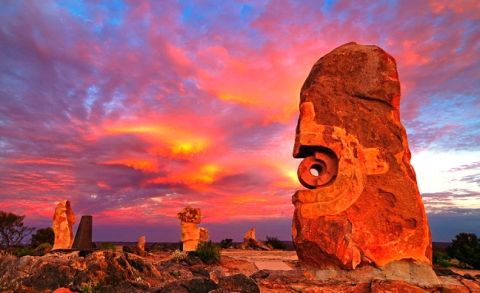 Sculpture Symposium, Broken Hill. Photo via a1onsite.com
Road trip Highlights
Blue Mountains
A bushwalkers paradise with endless valleys and mountains, stunning views, wildlife, sandstone cliffs, waterfalls, quaint mountain villages, gardens, the jenolan caves and plenty of campervan friendly places to stay. There's enough here to keep you exploring for at least two days. More details on the Blue Mountains.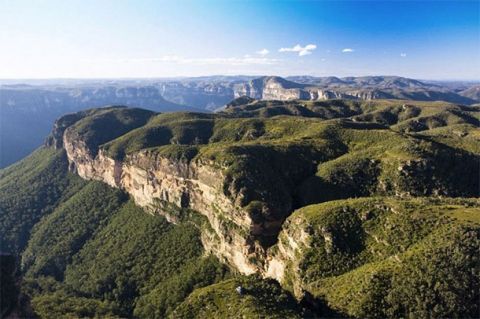 Govetts Leap, Blue Mountains. Photo: Sky Rider Motor Inn

Bathurst and Orange
Orange and Bathurst are sophisticated country towns bursting with charm, local produce, wine, culture, creativity, grand architecture and autumn colours. Enjoy the food, wine, art, unique boutiques, country lanes and friendly locals.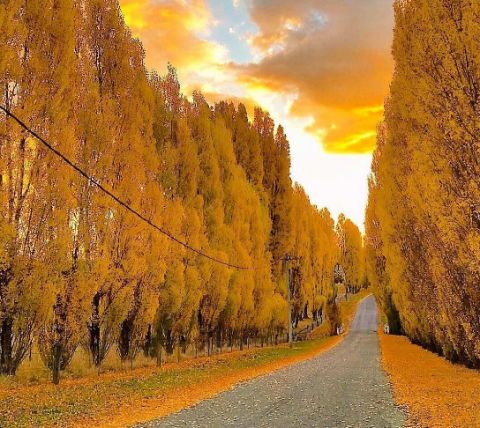 Meadows Flat near Bathurst. Photo: Photos by Brenden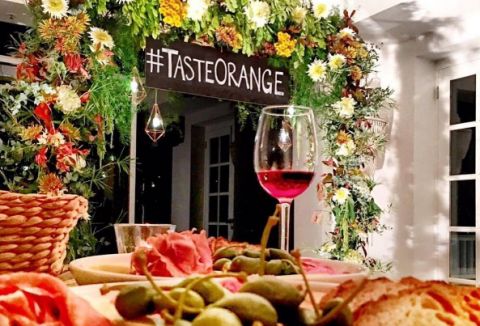 Orange. Photo: TasteOrange via IG
Hill End
Hill End is a photographer's dream. It's a place of tree-lined lanes, lichen-covered picket fences, country cottages, and lots of rural charm. It has attracted a community of artists and creative folk who have opted out of the rat race. The village is great for a stroll. There are antiques, galleries, and places to eat or stop for a coffee. Take a drive, or walk up Bald Hill for views over the village.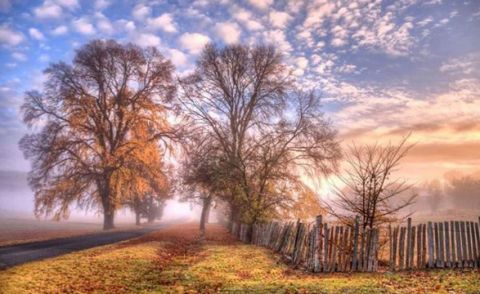 Hill End. Photo: Philip Johnson Photography.
Parkes
Parkes is famous for its Elvis Festival and 'The Dish' - a massive radio telescope in the countryside just north of Parkes. It's open to visitors seven days a week. Learn your regional history at the Henry Parkes Centre or drop into the Visitor Information Centre to pick up some bushwalking maps of Goobang National Park, Back Yamma State Forest or the Black Range in Trundle.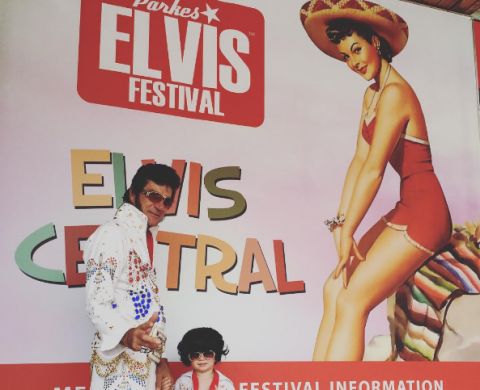 Parkes Elvis Festival
Menindee Lakes and Kinchega National Park
110 km south east of Broken Hill, contains the beautiful saucershaped overflow lakes of the Darling River. The lake provides a most important breeding ground for a wide variety of waterbirds, including herons, ibises, spoonbills and black swan. Walking tracks through forests of river red gums and scenic drives follow the course of the river and the lake shores.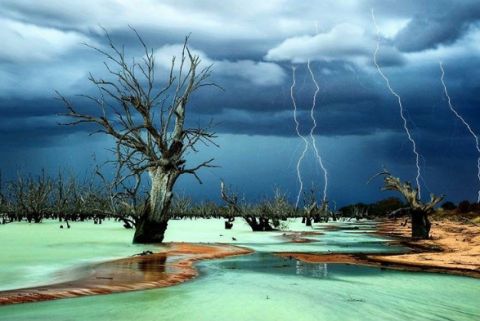 Menindee Lakes, Kinchega National Park. Photo: phenomena_of_the_world via IG
Mungo National Park
Scientists have discovered Aboriginal artifacts here dating back over 50,000 years going back as far as the last ice age. It's a surreal moonscape of a place with unusual rock formations that change color with the shifting light. Drop into the Visitor Centre for a map of the self-guided drive and the various walks. There are two campgrounds. Both are campervan friendly and are a first-come first-served basis. The night sky will blow you away.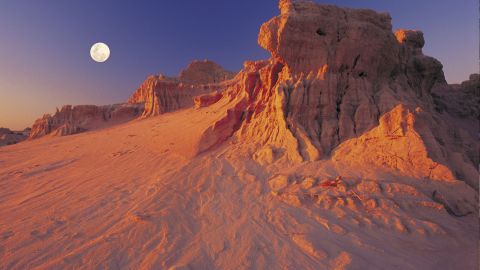 Mungo National Park
Mildura
Mildura is an oasis of green amid arid country and a cornucopia of local produce and vineyards. Stop here for the paddle steamer tours, the art deco buildings, the wine tasting, the quality dining and the picturesque hinterland. Highlights include the Mildura Arts Centre, which is housed in a Queen Anne mansion, and the Etiwanda Wetlands, home to 91 species of birds.
The Buronga Riverside Tourist Park receives excellent reviews and is the closest caravan park to Mildura city. It has river frontage, wildlife, an animal farm, a tennis court, 2 swimming pools, a BMX track, 2 playgrounds, and a jumping pillow.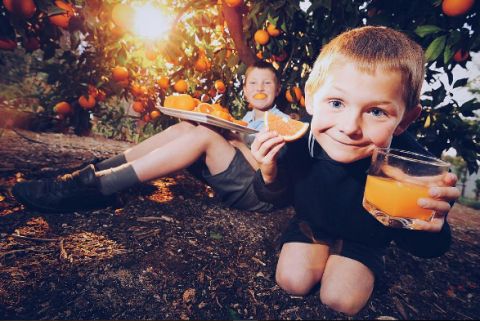 Mildura citrus season. Photo: DavidSickerdick via IG
From Mildura you can either head to Adelaide via the Barossa Valley, or head back to Sydney via Hay and Wagga Wagga (1,380 km), or via the Alpine Way (1,600 km).
Route 1: Hay
If you like big skies and wide open places, you'll love the seemingly endlessness of this as you cross the Hay Plains. Call into Hay If you really want to experience something that Australia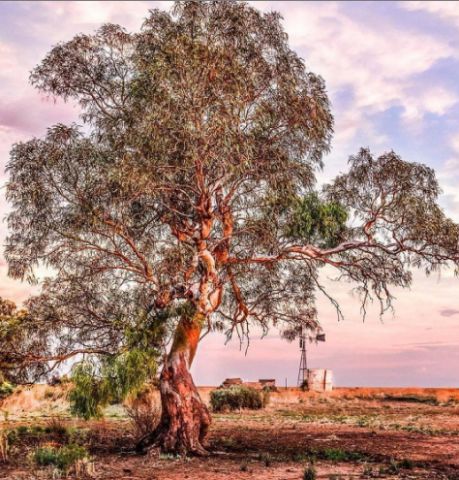 Hay Plains snow gum. Photo: Local photographer Bels_Rural via IG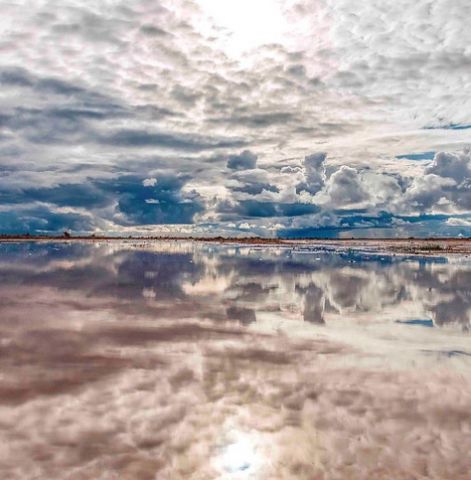 Hay Plains after the rain. Photo: Local photographer Bels_Rural via IG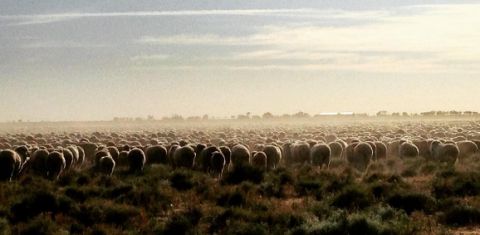 Hay Plains sheep. Photo: Local photographer Bels_Rural via IG

Wagga Wagga
Wagga Wagga (an Indigenous word for 'land of many crows') is New South Wales' largest inland regional city and it sits on the wiggly banks of the Murrumbidgee River. It's bursting with colour in Autumn and in Spring when the canola is in flower. Wagga Wagga is home to the Charles Sturt University. the city has a vibrant arts scene, hip boutiques, grand old architecture, tree-lined streets, well cared for gardens, and majestic riverside eucalypts. enjoy the galleries, museums, wineries, olive groves, and the Botanic Gardens. From here you head to Canberra and back to Sydney via the South Coast or Southern Highlands.


Wagga Wagga canola fields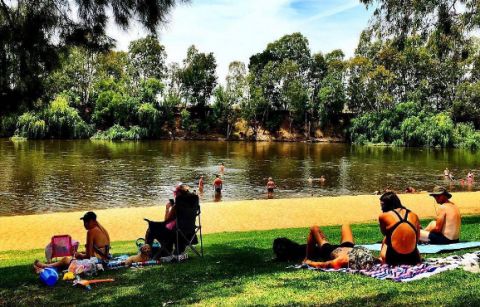 Wagga Wagga Beach. Photo: renaewako via IG

Route 2: Swan Hill and Echuca
Swan hill and Echuca are historic regional towns on the Little Murray River. In Swan Hill you can take paddleboat river tours, visit an Historic Pioneer Settlement, wineries, and the regional Art Gallery. There are BBQs in Riverside Park for a picturesque lunch or dinner. Local produce includes Murray cod, yabbies, avocado, stone fruit, citrus, and wine.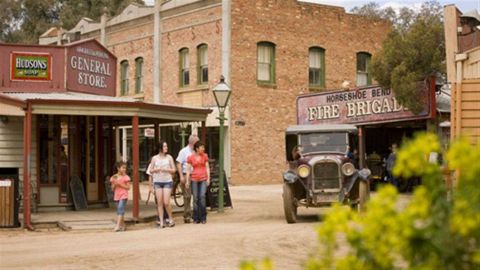 Historic Pioneer Settlement, Swan Hill. Photo via Visit Victoria


Little Darling River paddleboat cruise, Echuca. Photo via Visit Victoria
Albury and Wodonga
Albury (NSW) and Wondonga (VIC) straddle the Murray River, which is lined with stately 600-year-old river gums. The towns are known for their fine heritage architecture, tree-lined streets, autumn colours, excellent restaurants, wineries and local produce.


Albury Wodonga wineries. Photo via Virgin Australia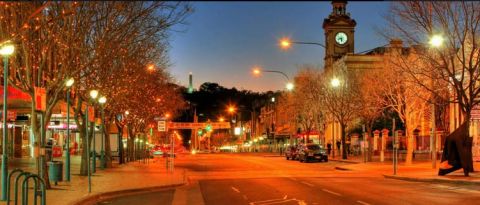 Albury at night. Photo via Hotel on Olive.
Tom Groggin and the Alpine Way
The mountain town of Tom Groggin marks the beginning of the Great Alpine Way where you can stretch your legs with breathtaking mountain walks and jaw-dropping views. If you're a Man from Snowy River fan, embark on a horse riding adventure from Cochran Horse Treks.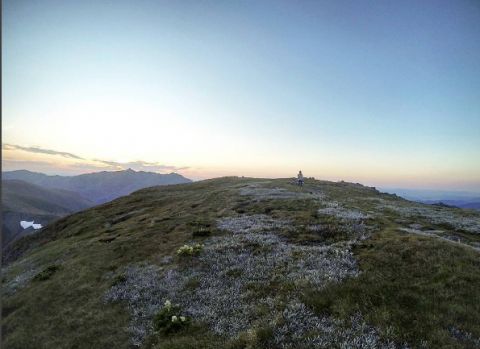 Kosciuszko National Park. Photo: ezekielpictorials via IG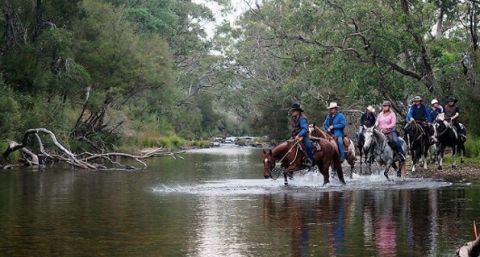 Horse adventures. Photo: Tom Groggin Station.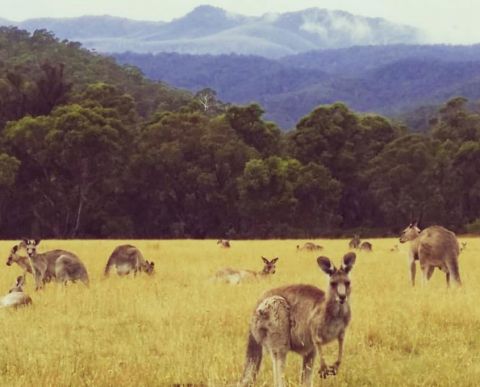 Photo: Tom Groggin Station
From Cooma you can either head north to Australia's capital city, Canberra, and through the Southern Highlands to Sydney, or head east and return to Sydney via the South Coast.
Canberra

Canberra is a city of wide open spaces, well-kept gardens, jazz, wineries and some of the nations best museums. the National Art Gallery is a personal favorite. Kids will love the very hands on Questacon, and everyone will find the Australian War Memorial moving, immersive and informative. Canberra's expansiveness makes it ideal for exploring in your campervan. It's network of cycleways make it great for cycling, too. But there's a lot more to say about Canberra so we've written a more detailed article - Canberra: Things to Do.
Exhibition Park in Canberra is a great place to stay in your campervan.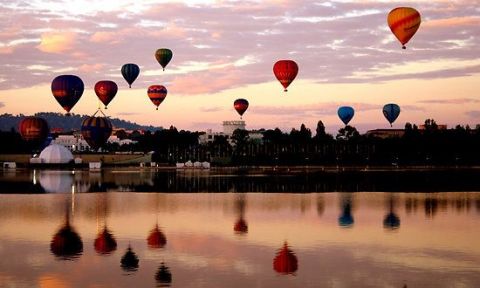 Canberra Balloon Spectacular, March. Photo: Melanie Roberts
From here, continue to Sydney via the Southern Highlands or the South Coast.
More Information