Fleurieu Peninsula to Coorong National Park
194 km | 4 hr drive time
Fleurieu Peninsula is set in rolling green hills, dairy pastures, orchards, farms and vineyards framed within a rugged coastline just 45 minutes south of Adelaide. With scenic drives galore and over 22 conservation parks, the Fleurieu Peninsula is a rewarding destination for those in a campervan. So, slow down to country speed and enjoy the journey!
The Fleurieu Way takes you through pretty coastal towns, while the roads winding inland will lead you over rivers and into farmlands, roadside stalls with free-range eggs and fresh produce, country towns, and conservation parks.
Local produce includes olive oil, cheeses, almonds, breads, cured and smoked meats, seasonal fruit, seafood and pheasants.
Stop at a tourist information centre for maps at McLaren Vale, Strathalbyne, or Goolway.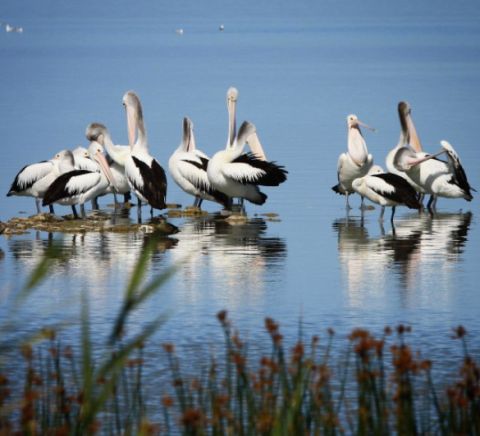 Coorong National Park penguins. Photo: hayhurstrachel via IG
Victor Harbour
See penguins! Walk the causeway bridge or take the horse drawn tram to Granite Island and take a penguin tour at dusk or visit the Penguin Interpretive Centre during feeding times in the morning or afternoon.

Ride an old

steamtrain

(called the cockle Train) to Goolwa and other destinations in the Fleurieu. The station is on the waterfront near the bridge to Granite Island.

In town you can pop into art galleries, a toy factory, cellar doors for some wine tasting, or find

somewhere to eat

.

Take a

Big Duck Boat tour

around Granite Island to see seals, sealions, dolphins and birds.

Visit the South Australia Whale Centre to learn about whales. (Near the bridge to Granite Island)

There are well-reviewed caravan parks in Victor Harbour if you wish to base yourself here for a night or two.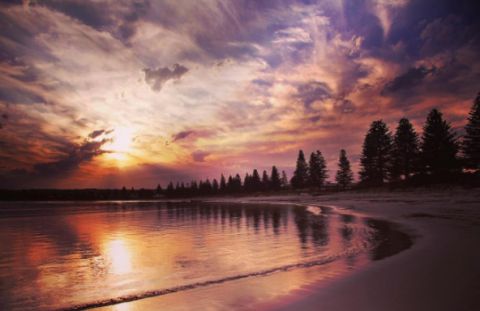 Victor Harbour. Photo: Chapple.Steve via Instagram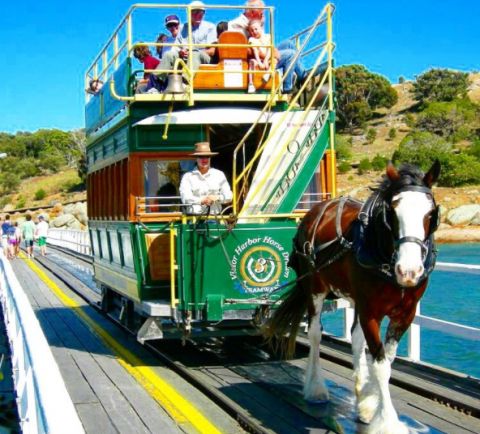 Victor Harbour Horse Drawn Trolley.
Port Elliot
Sheltered Horseshoe Bay at Port Elliot is a safe swimming beach.
Drop into local art galleries.
There is a Big 4 campervan park overlooking the ocean in Port Elliot if you wish to base yourself here.
Goolwa
Take a paddle steamer river cruise from Goolwa Wharf.
Ride the Cockle Steam Train between Port Lincoln and Goolwa.
At Alexandrina Cheese Company, be sure to try the gouda, the edam, the feta, and the vintage cheddar.
Visit the local art galleries. The area has been inspiring artists for decades.
Spot whales from the coast between Goolwa and Port Lincoln.
Hire kayaks or canoes and explore the waterways of Coorong National Park.
View classic vintage cars at the Goolwa Motor Museum.
Visit the Steam Exchange Brewery for some local beer.
Learn to surf.
Strathalbyne
Detour inland to Strathalbyne to visit a
charming 19th century Scottish village with a village green, river, ducks, rose gardens, and a string of antique shops.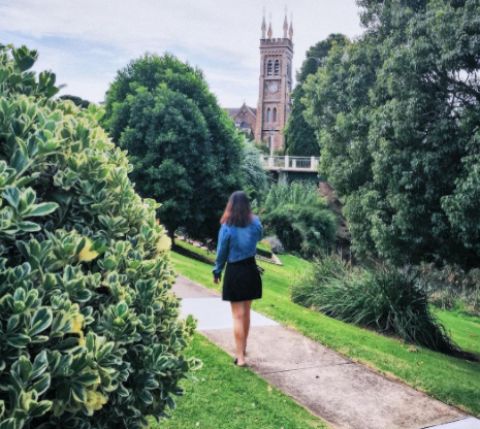 Strathalbyn. Photo: Moonsheep99 via Instagram
Coorong National Park
Coorong National Park is a tapestry of lagoons, sand dunes, long beaches, jetties, pelicans and wetlands. If you are heading south east (towards Victoria) the following list is in order of appearance.
Detour south to Murray Mouth Lookout before continuing on to Coorong National Park. If it is getting late, you can camp in your campervan at Mark Point (no toilets) or Long Point (toilets).
Stop in at Parnka Point for great views up and down the lagoon. The reflecting sky is beautiful on a calm day, particularly at the magic hours of dawn and dusk. You can camp in your campervan at nearby Loop Road which has toilets and walking trails.
Stop at Jack Point Pelican Observatory where you can walk through dunes and overlook the largest breeding colony of the Australian Pelican.
Continue to Salt Creek where you can stretch your legs on the Lakes Nature Walk Trail, an easy 1 hour loop through lakes, mallee scrub and sand dunes.
Coorong National Park Camping
You can also camp in your campervan at Salt Creek at Loop Road Campground (which has toilets), visit historic salt lakes, and take the Ngrugie Ngoppun Walk, an easy 1 hour 15 min loop.
For beach access and more campervan camping and walking options, continue southeast to 42 Mile Crossing. A pleasant 20 minute walk from the campground through sand dunes brings you to the vast Southern Ocean and its waves rolling onto the sand.

Your last camping option in Coorong National Park is at 28 Mile Crossing, on the beach side, which has toilets. You can fall asleep the sound of crashing waves.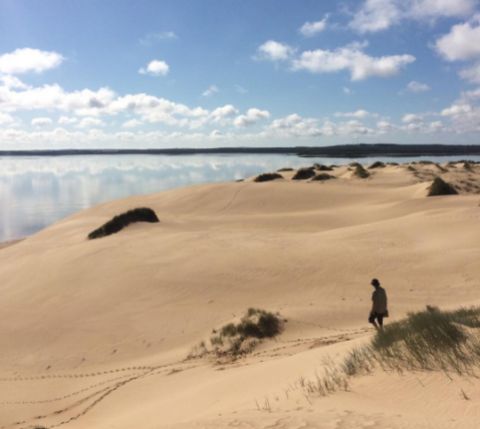 Coorong National Park. Photo: coorongboy_1 via IG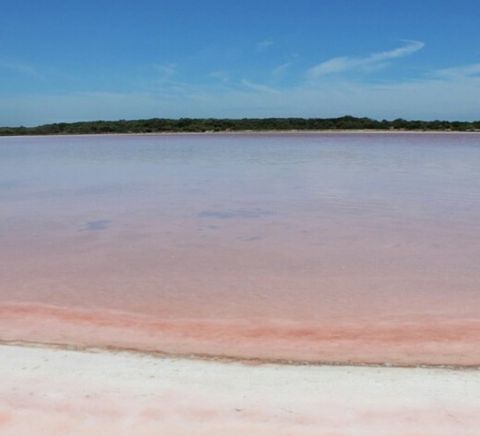 Pink Lakes in Coorong National Park. Photo: laetishya_a via IG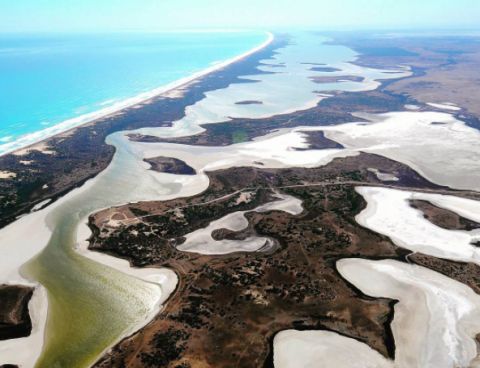 Coorong National Park. Photo: davidmariuzphoto via IG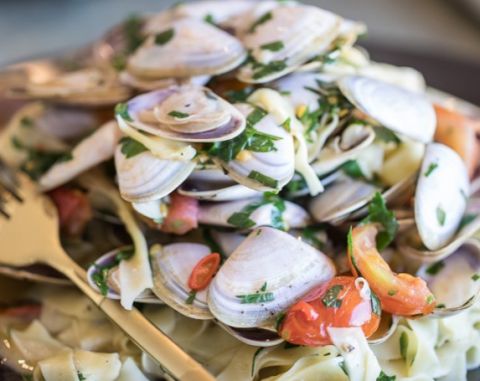 A meal of local pippies.
Back to the Adelaide to Melbourne Menu
More Information