Kangaroo Island
Kangaroo Island lies 3 hrs (127 km) south of Adelaide.
Kangaroos are not the only wildlife on Kangaroo Island. Echidnas, wombats, emus, koalas, dolphins and seals have made this beautiful island their home. It's like a wildlife sanctuary without any fences.
Kangaroo Island is a microcosm of di fferent landscapes, pristine native bush, coastal hideaways and farms. One third of the island is protected by the Flinders Chase National Park.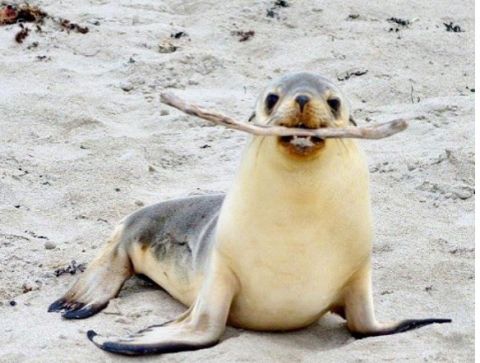 Kangaroo Island seal by Kangaroo Island Odysseys.
Getting to Kangaroo Island
Taking your campervan on the SeaLink ferry to Kangaroo Island is not problem, but you must pre-book.Check the timetable while you are on their website. In winter there are not many ferries so if you miss one you might have to wait until the following day.
Camping on Kangaroo Island
There are two national park run campsites in Flinders Chase National Park which are first-come first-served, no bookings.

Rocky River campsite has 22 sites, toilets, hot showers, gas barbeques, picnic tables, and is suitable for campervans.

Snake Lagoon has toilets but no running water and 8 sites.
There are also plenty of privately run caravan parks suitable for campervans on Kangaroo Island, which you can book ahead. We recommend that you check the reviews of each place before booking because there are some terrible ones and some good ones.
Discovery Lagoon
and
Western KI
are both well-reviewed scoring four stars or more. Discovery Lagoon is run entirely on renewable energy.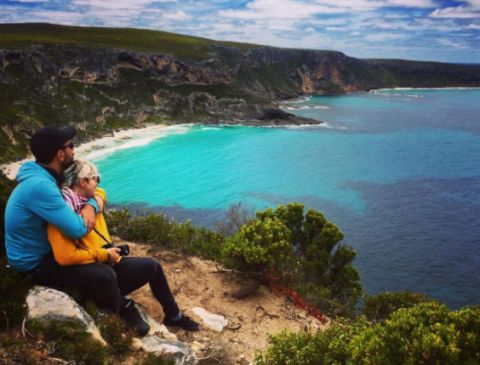 Photo by Kangaroo Island Odysseys
Kingscote
Kingscote is the main town on Kangaroo Island. Highlights here include:
Kingscote's pubs, eateries and fresh seafood.
Island Pure Sheep Dairy where you can take a tour and try their yogurt and cheese.
Island Bee Hive where you can learn about bee keeping and buy honey products.
The 5pm pelican feeding at Kingscote Wharf.
Kangaroo Island Penguin Centre where you can visit the local penguin colony.
Kingscote tidal pool for swimming.
Kangaroo Island Spirits Distillery for their gin, vodka, brandy and liqueurs.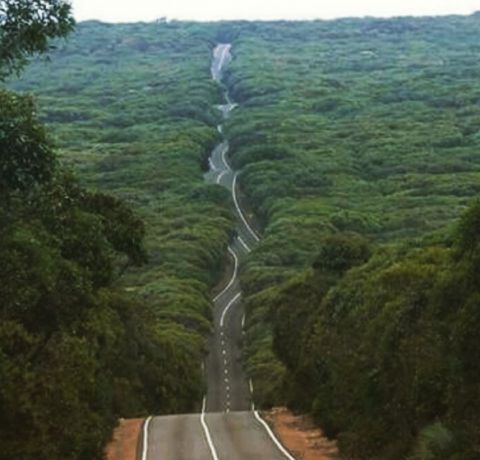 Photo: Kangaroo Island Odysseys
Flinders Chase National Park
Flinders Chase National Park covers one third of Kangaroo Island and can be explored by a network of walking tracks. Highlights include:
The sculpted granite boulders know as Remarkable Rocks
Admirals Arch, where you might see some seals.
Tours through the 1858 Cape Borda lighthouse.
Rocky River Campsite, a wildlife hotspot with friendly kangaroos, wallabies and geese, and a lot of walking tracks from the visitor's centre.
Elsewhere on the island, visit;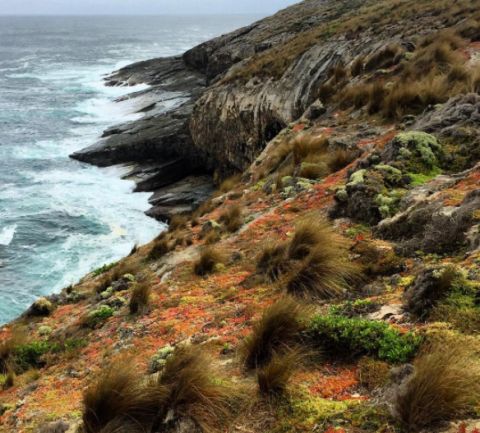 Admiral Arch - Kangaroo Island Odysseys
Back to the Adelaide to Melbourne Menu
More Information