Things to do in Perth – 3 days
Day 1: Perth City
The following attractions can all be reached on foot, except perhaps the Botanical Gardens.
The Perth Cultural Centre houses art galleries, the theatre ballet and opera, and the Western Australia Museum.
The Art Gallery of Western Australia has works by famous Australians such as Arthur Boyd, Grace Cossington-Smith, Albert Tucker and Russell Drysdale.
PICA

(Perth Institute of Contemporary Art) houses installations, sculptures, performance art as well as more traditional mediums.

The Bell Tower

on Barracks Square is a stunning piece of architecture with a viewing platform from which to get a bird's eye view of Perth.

Murray, King and Hay streets

are packed with bars and restaurants. They are also lined with boutiques making the area a shoppers paradise.

Sci-tech Perth

is an interactive museum where you'll learn about science and have fun at the same time. It has a planetarium with themed shows and exhibits.

Kings Park and the Botanical Gardens

on Mt. Eliza is a great place to take in sweeping views of Perth and enjoy a picnic at sunset.

The photogenic Blue Boat House

is on the Swan River near the Kings Park and Botanical Gardens and is accessed via Mounts Bay Road.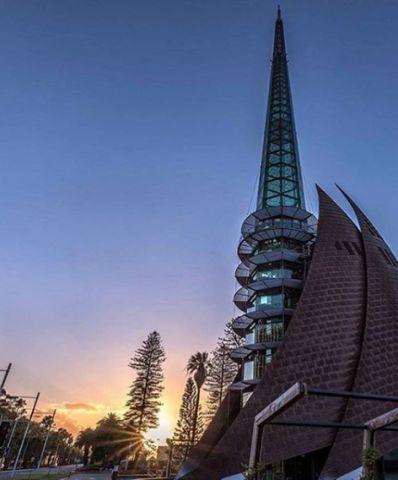 The Bell Tower, Perth. Photo: davidashleyphotos via IG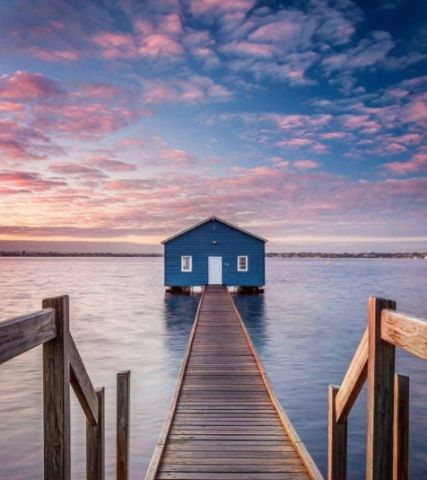 Blue Boat House, Perth. Photo: kaneartie.photography via IG
View of Perth from Kings Park. Photo: lexisargeant via IG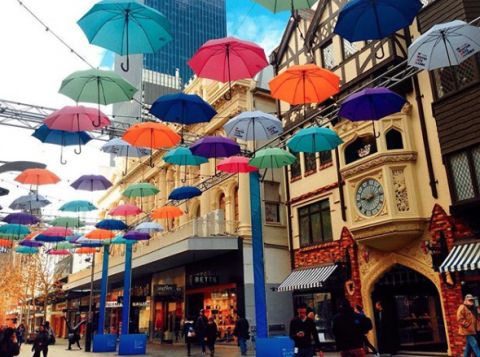 Hay Street, Perth. Photo: sarina_argese via IG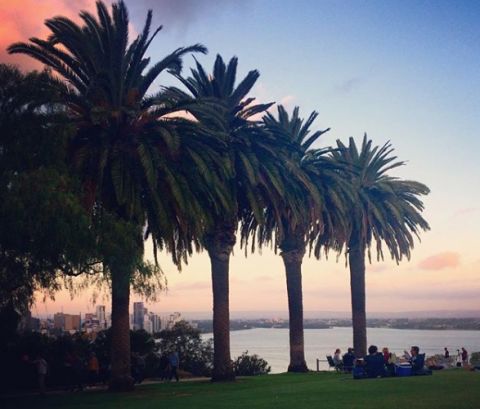 Picnic at Kings Park, Perth. Photo: valemartinuzzi via IG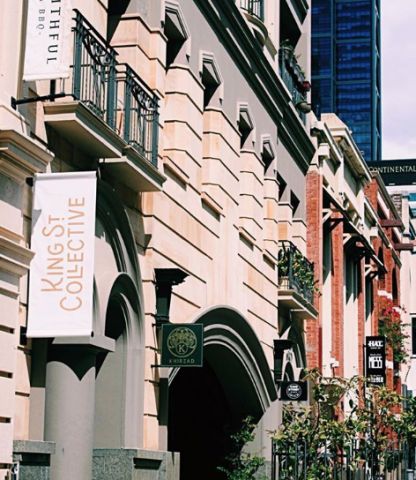 King Street, Perth. Photo: kingstreetoptical via Ig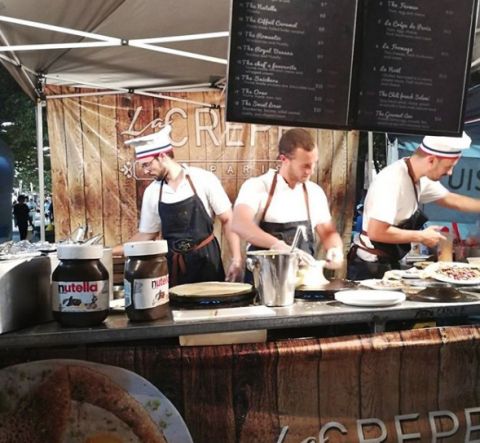 Crepe truck on Murray Street, Perth. Photo: rosyummycake via Ig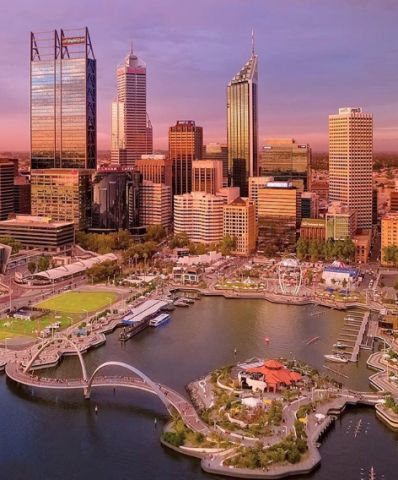 Perth. Photo: SlyPerth via IG
Day 2: Rottnest Island
Rottnest Island is reached via Ferry from Fremantle. A good way to explore the island is to rent a bike and cycle around it, stopping at deserted beaches along the way. The cute little creatures you'll encounter here are called quokkas and they always seem to have a smile on their faces. Free guided tours are on offer by the yellow-shirted volunteers.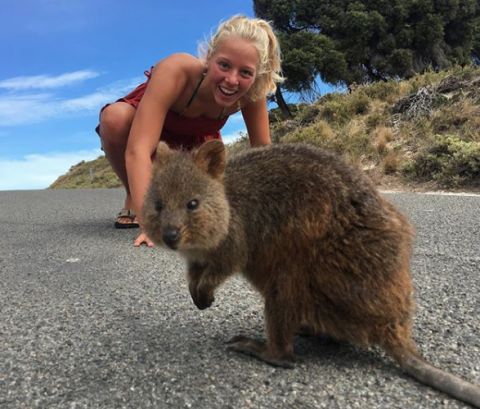 A friendly Quokka on Rottnest ISland. Photo: inkawagner via IG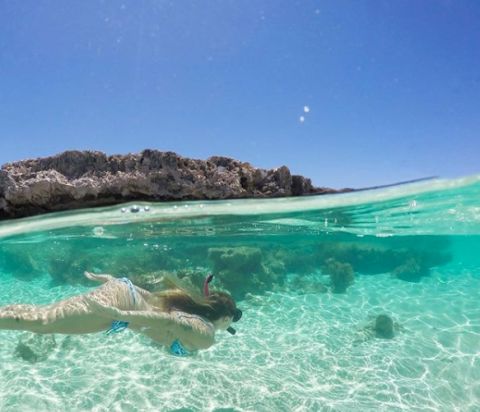 Crystal clear waters of Rottnest Island. Photo: ninanhaia via IG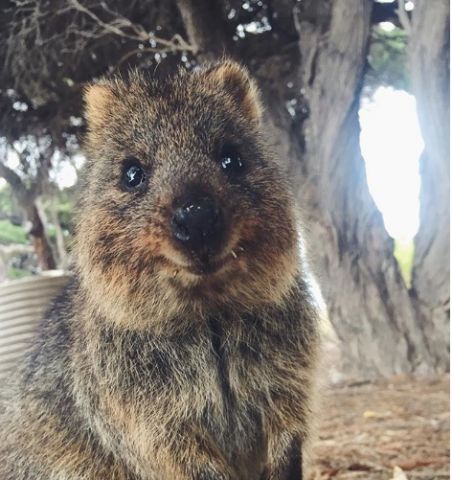 They are just too darn cute! Photo: ma.le.wa via IG
Day 3: Fremantle and Cottesloe Beach
Cottesloe Beach
is the safest swimming beach with life guards, parkland, tall Norfolk pines and 'sculptures by the sea'. There are plenty of pubs and restaurants to choose from should you be in need of refreshments.
Fremantle
(Shortened to 'Freo' by locals) is 8 km to the south of Cottesloe. It is a port city with an artsy vibe. Highlights include:
An historic jail called The Roundhouse,
WA Maritime Museum,
WA Shipwrecks Museum,
Sky Ride Ferris Wheel,
The Fremantle Arts Centre
And lots of restaurants, bars and quirky boutiques set against a backdrop of port streetscapes of Georgian and Victorian era architecture.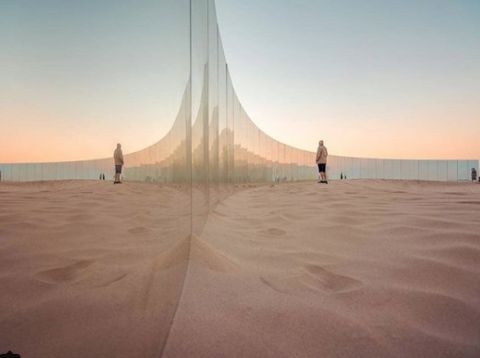 Sculptures by the Sea, Cottesloe. Photo: gjoedeogpartnerearkitekter via IG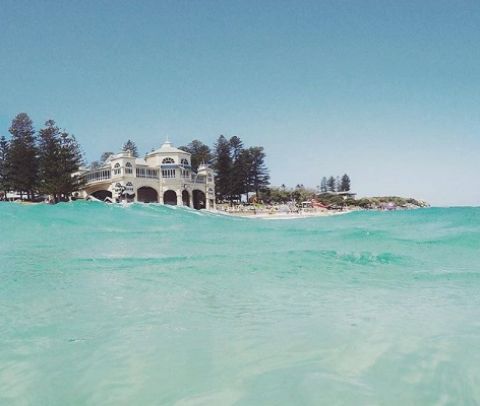 Cottesloe Beach. Photo: vanessatiede via Ig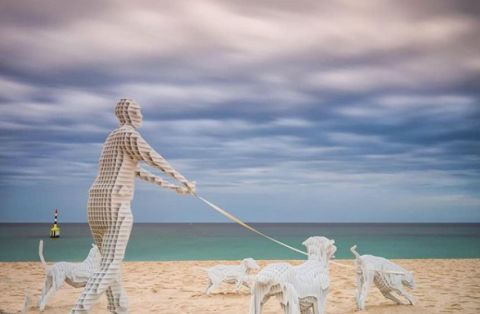 Scultures by the sea, Cottesloe. Photo: matty7619 via IG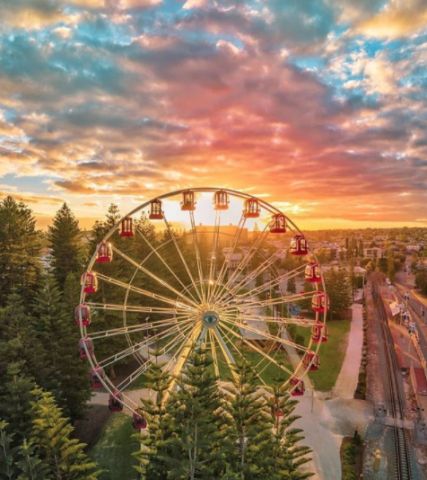 Fremantle ferris wheel. Photo: joncorpus.photography via Ig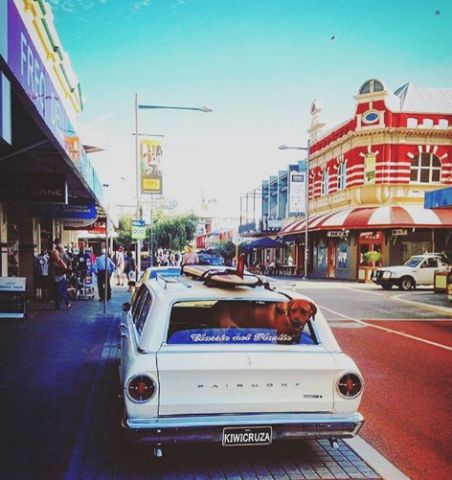 'Freo' Photo: amargamar via IG
If you have more time
Perth Hills is 40 minutes drive from the middle of Perth but has a completely different atmosphere. Lesmurdie Falls, wineries, a camel farm, the Zig Zag Cultural Centre and the Karakamia Wildlife Sanctuary are key attractions.
Swan Valley is a green rural appendage 30 minutes drive from Perth City where you can taste wine at the small family run wineries.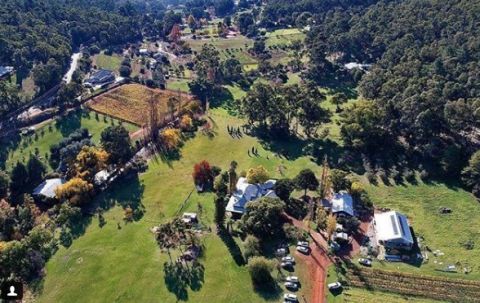 Perth Hills. Photo: downunderdiscoveries via Ig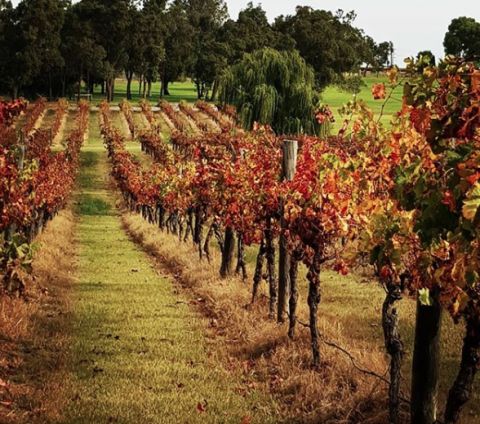 Swan Valley. photo: teigzy87 via IG
Perth Caravan Parks
These caravan parks are within 20 km, or a 25 minute drive of the Botanic Gardens in Perth. Some (Central and Karinyup) are just 10 minutes from the centre of Perth.
Karinyup Waters Resort - From $43/night for 2 people. WiFi (not free), laundry, dump point, pool, playground, jumping pillow, camp kitchen.
Central Caravan Park - From $48/night for 2 people. Additional adults $15. Free WiFi, pool, camp kitchen, BBQs, laundry.
Fremantle Village - From $42 (off season) to $52 (peak) for 2 people. Additional adults $12. WiFi, camp kitchen, BBQs, laundry, dump point, 400 m to beach.
Discovery Parks Coogee Beach - From $35 for 2. Additional adults $10. BBQ, laundry, playground, restaurant, on the beach.
Discovery Parks Woodman Point - From $35 for 2 people. Additional adults $10. WiFi, BBQ, laundry, playground, pool, dump point, camp kitchen, store.
Discovery Parks Perth Airport - $35 for 2 people. Additional adults $15. WiFi, BBQ, camp kitchen, playground, pool, store, laundry, activity room.
Crystal Brook Caravan Park - $35 for 2 people. Additional adults $12. Laundry, pool, store, lunch bar.