Dandenong Ranges
From Melbourne: 35 km | 1 day
Just 35 km from Melbourne, the Dandenong Ranges are perfect for a day trip. The landscape is a lush patchwork of farmland, gardens, and native forest with a verdant understory of tree ferns. Narrow roads meander through charming villages such as Belgrave, Olinder, Sassafrass, Kallista and Mt. Dandenong, where you can enjoy scones with tea, browse the antique stores and boutiques, and sample local produce. The entire area is famous for its beautiful gardens that are eye-popping in spring and autumn.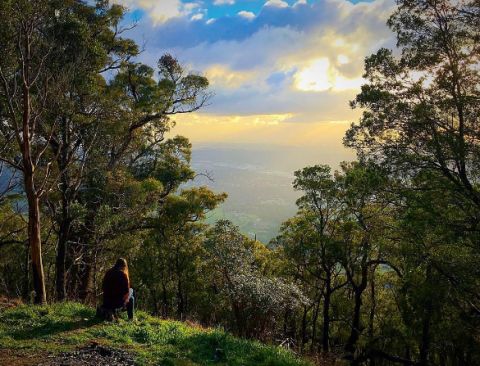 The Dandenong Ranges, Victoria, Australia. Photo: jiaxiangzheng via IG

The national park is criss-crossed with excellent walking tracks, has some great lookouts, and gorgeous picnic grounds. During weekends, the Dandenongs are swarming with day-trippers so go through the week if you can.
If you're going for a day trip, you could fit in a couple of towns (such as Olinder, Sassafras, Kallista and Belgrave), a walk (1000 steps or the East Sherbrook Forest Walk are good ones), pick your own berries on Chappies farm, feed cockatoos at Grant Picnic Ground, ride the Puffing Billy steam train, wander through a beautiful garden, and watch the sun set from the top of Mount Dandenong.
The following six stops, from south to north, include all the major highlights of the Dandenong Ranges. All are mapped at the end.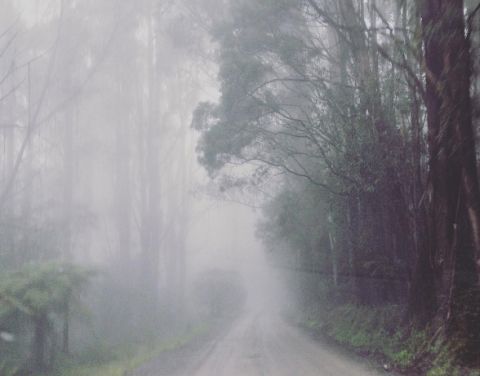 Dandenong Ranges, Victoria, Australia. Photo: adambradyau via IG

Stop 1: Belgrave
Belgrave sits at the south end of the Dandenong National Park. It is home to walks, wetlands, wildlife, picnic areas, Trees Adventure Park for the family, Puffing Billy steam train arrivals and departures, the historic cameo cinema, and a baroque-inspired jazz lounge and cocktail bar.
Puffing Billy Train: Take a round trip from Belgrave to Lakeside through lush forests, over tall wooden bridges and rivers, calling into quaint train stations, all while hanging off the side (if you're game). A round trip will take up a good part of your morning. Adults $54, Kids $28. They also do first class luncheons and other special events. Lakeside at Emerald is home to the largest model train in the southern hemisphere with 2 km of tracks, tunnels, little hills and villages.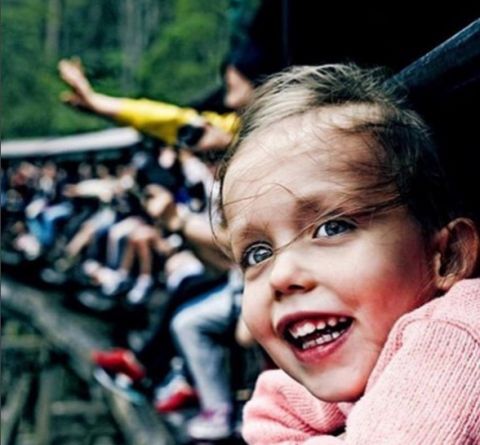 Puffing Billy Railway, Dandenong Ranges, Victoria, Australia.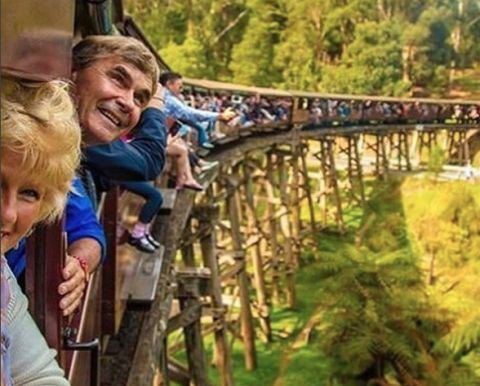 Puffing Billy Steam Train, Dandenong Ranges, Victoria

Trees Adventure: Soar through the treetops on flying foxes, tight ropes and tunnels. The eight hectare forest fun park is home for a magnificent 150-year-old Algerian Oak, a Sequoia that towers sixty metres and two Chinquapin Japanese oaks. Adults $45. Kids $25 - $35.
Cameo Cinema: Film buffs will enjoy the cult classics, art house films, and film festivals shown here. The main auditorium is classic 1930's. Over summer, the Cameo Outdoor Cinema screens films amidst the picturesque surrounds of the Dandenong Ranges.
Birdsland Reserve has a lake, walking paths, picnic facilities and free BBQs. Over 130 different native birds find sanctuaryin the reserve including the Wedgetail Eagle and Powerful Owl. You will also see kangaroos grazing.
Big Dreams Market

– artisanal market for organic sour dough bread, organic pizzas, local farm produce, local made clothes, jewellery, street food, buskers, bouncy castle and face painting for the kids.

Earthly Pleasures Café is ethically focused using organic local produce to make inventive meals for their veg-friendly menu. It captures the essence of the hills café culture, housed in a stone building amongst gorgeous gardens.
Sooki Lounge is a groovy little place where you can nibble organic and free range tapas and sip inventive cocktails from velvet baroque arm chairs while listening to live jazz.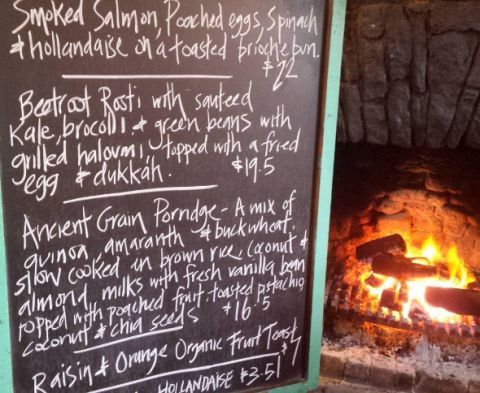 Earthly Pleasures Cafe, Belgrave, the Dandenongs, Victoria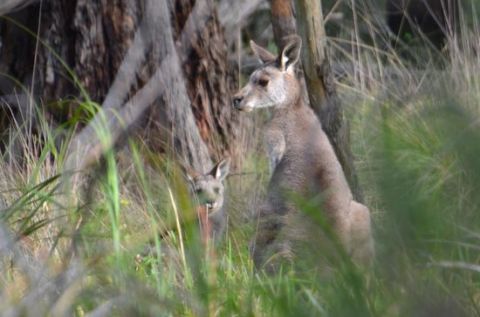 Kangaroos in Birdsland Reserve, Belgrave, the Dandenong Ranges
STOP 2: Fern Tree Gully
The Ferntree Gully Area has several short walks, including the popular 1000 Steps up to One Tree Hill Picnic Ground (two hours return). This is part of the Kokoda Memorial Track that commemorates Australian WWII servicemen who served in New Guinea.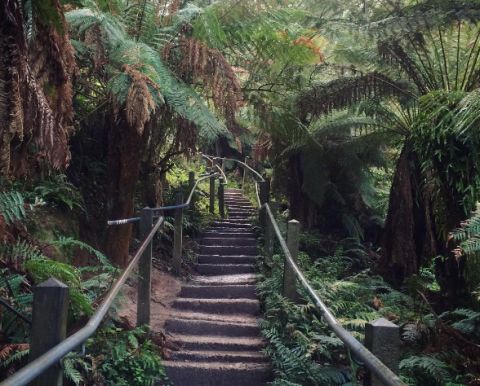 1000 steps, Dandenong Ranges, Victoria. Photo: elliesalmon3 via IG

STOP 3: Kallista
The Sherbrooke Forest is home of the Superb Lyrebird, wombats, swamp wallabies, echidnas, possums, cockatoos and powerful owls. It has several picnic grounds and some good walks.
Grants Picnic Ground at Kallista attracts flocks of sulphur-crested cockatoos that you can feed with special food.
The Sherbrooke Forest Walk leaves from here, and takes you through towering mountain ash trees. It's 6.6 km return (2.5 hours) and is graded moderate to easy.
The Sherbrooke Falls Walk is an easy 2.4 m walk (45 mins) on a gravel path from Sherbrook Picnic Ground or O'Donohue Picnic Ground. The cascading falls are most spectacular after the rain.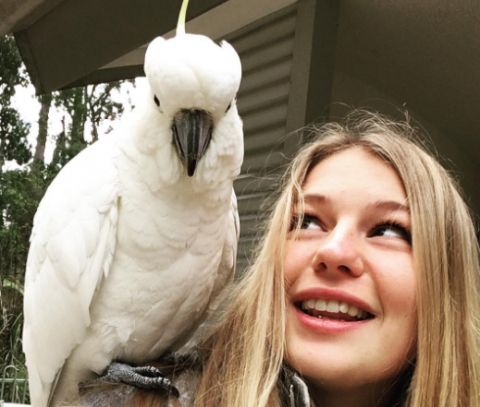 Cockatoos at Grants Picnic Ground, Dandenongs. Photo: ingrideknes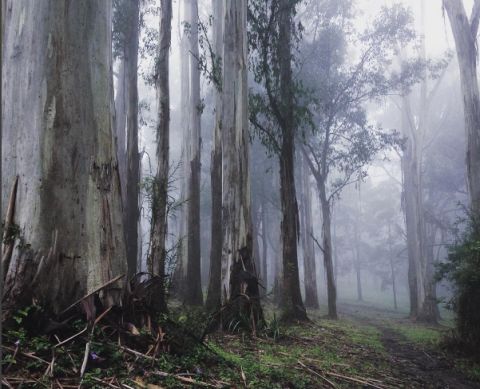 Sherbrooke forest, Dandenong Ranges, Victoria. Photo: sheardo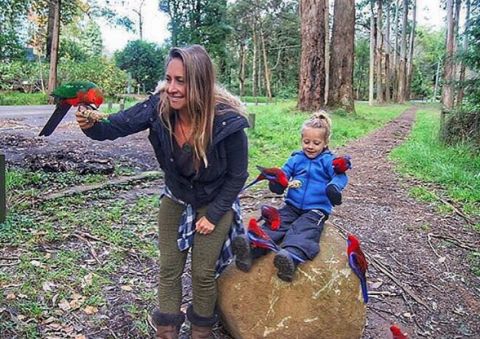 Sherbrooke forest, Dandenong Ranges. Photo: memoirs.of.acacia via IG

Stop 4: Olinder & Sassafras
These two little towns merge somewhat along a narrow winding road in the heart of the Dandenongs and its lush forest. Enjoy scones and tea, art, charming wooden buildings, and immaculate public gardens.
The

National Rhododendron Gardens

has thousands of rhododendrons and azaleas that are best viewed in spring (Sept – Nov) when they are in bloom. But the garden has been cleverly designed to be beautiful in all seasons.

Miss Marple Tea Rooms

, in a quaint heritage building, serves tea and scones.

Browse through the charming wooden stores selling old fashioned sweets, hand made soaps, wooden puppets and art.

Other noteworthy gardens include

Cloude Hill, Alfred Nicholas, Pirianda, and the RJ Hamer Forest Arboretum.
The Deli Platter

is just north of Olinder and can provide you with locally grown and produced picnic foods. They cater to vegetarian and the gluten sensitive.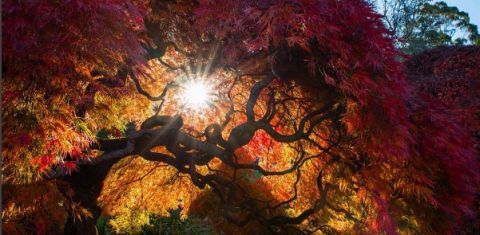 Cloude Hill gardens, Dandenong Ranges. Photo: michael.goodwin1988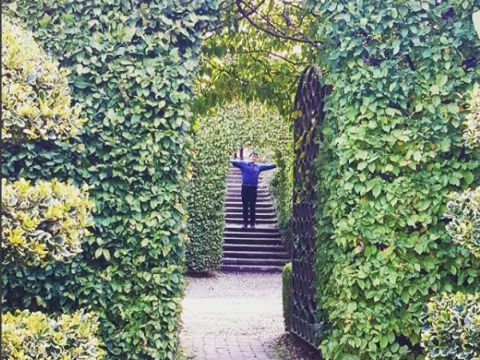 Cloude Hill gardens, Dandenong Ranges. Photo: elowong via IG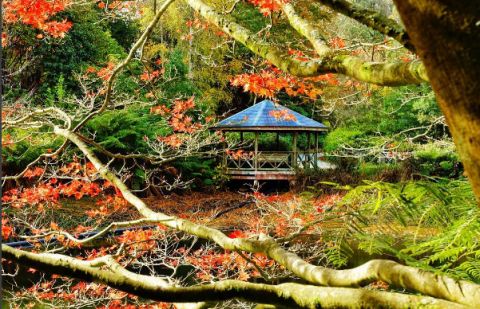 National Rhododendron Gardens in autumn. Photo: selinagao_125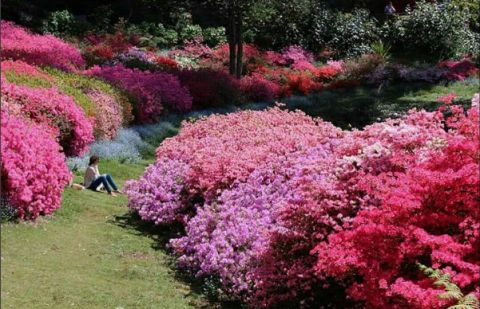 National Rhododenron Garden in spring. Photo: stephanielouisemobbs

Stop 5: Mount Dandenong
Mount Dandenong is the tallest peak in the range at 633 m.
Visit

Sky High Dandenong

($5 entry) for views of Melbourne's city lights at dusk. Sky High has a café - restaurant, gardens, a picnic area, and a hedge maze ($5 - $4).

William Ricketts Sanctuary

is a sculpture garden. After years of living among Australia's Aboriginal people, William Rickett was inspired to sculpt them.

Stop at the

Silvan Dam lookout

for great views.

Nearby is the

Destiny Point Café,

a great spot to rest, sip coffee and admire the views.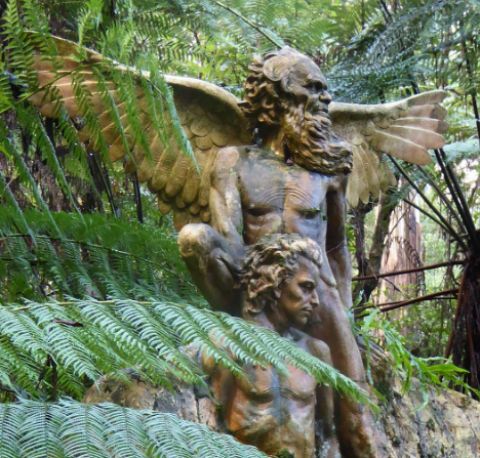 William Ricketts Sanctuary, Mount Dandenong. Photo: mtlees via IG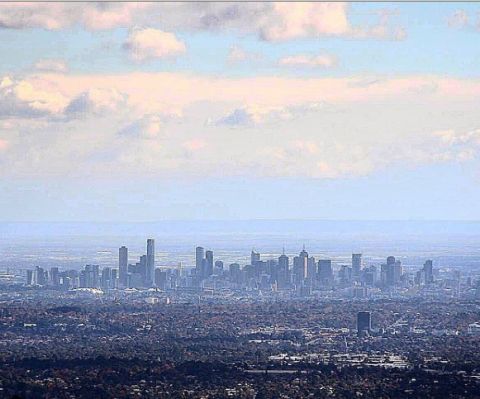 View of Melbourne from Sky High, Mount Dandenong, Victoria.

Stop 6: Silvan
Silvan is farm country. If you love berries, call into Chappies or Blue Hills to pick your own cherries and berries. During spring, drive through Tesselaar Tulip farm to take photos of their tulip fields.
If you have the time, continue onto the Yarra Ranges for wine tasting and forest walks.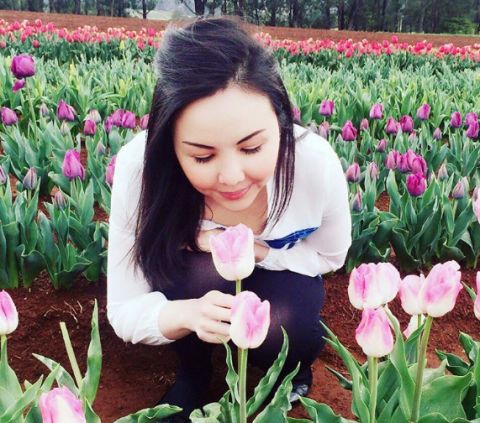 Tesselaar Tulip Farm, Silvan, Dandenongs. Photo: adelenetiew via IG


More Information