Weekend Getaways from Sydney
Wineries and vineyards, misty mornings, artisan food, scenic country lanes, and charming historic villages, the Hunter Valley is worth at least two days of your time.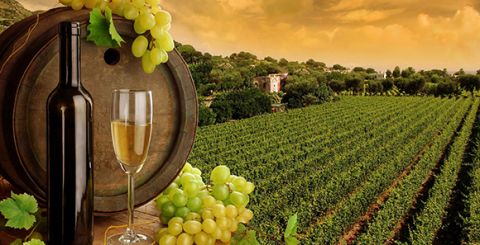 Hunter Valley
Stunning gardens, antiques, rolling green hills, misty valleys, historic mansions, waterfalls and a diverse choice of bush walks, the country grandeur of the Southern Highlands is worth at least a day of your time.
With wildlife parks, beaches, museums, national parks, camping, and some beautiful walks, the Central Coast is a great family day trip.
Newcastle is one of Australia's most under-rated cities. It has blossomed from its industrial beginnings into a laid-back surf mecca with historic charm and great bars and restaurants. Port Stephens is the dolphin capital of Australia and here you'll find near-deserted beaches, turquoise waters, national parks, and an extensive sand dune system.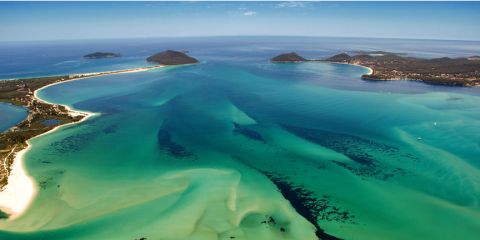 Port Stephens
An endless choice of bush walks, waterfalls, sandstone cliffs that change colour in the shifting light, cockatoos and other wildlife, the smell of eucalypts, breath-taking views, towering tree ferns, blazing autumn colours, and charming mountain villages, the Blue Mountains can be visited in one day, but it begs to be more thoroughly explored.
With Ku-ring-gain Chase and Brisbane Water National Parks to the north, the UNESCO World Heritage listed Blue Mountains National Park to the west, and the Royal National Park to the south, it's easy to incorporate a day or more of spectacular bush walking into your Sydney itinerary.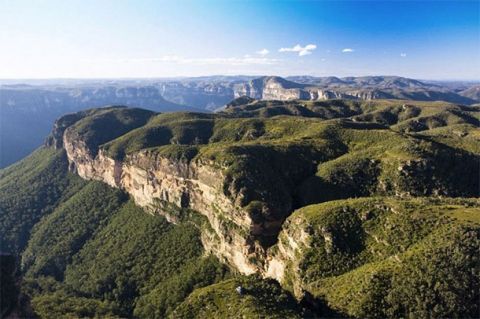 Govetts Leap, Blue mountains. Photo: Sky Rider Motor Inn
Longer road trips from Sydney
The Sydney to Melbourne drive has many options. You could take the
coast
, enjoying daily swims in the ocean, sweeping sandy beaches, kangaroos, seals, whale watching, dolphins, beach camps, fishing, surfing, and a relaxed barefoot lifestyle. You can take the
Alpine route
, tackling mountains, tasting cool climate wines, experiencing the culture and festivities of Canberra, eating local produce straight from the orchards, spring blossoms and changing colours of autumn. Or you can experience a little of both.
The golden plains and granite boulders of the Monaro plain are a photogenic entry to the rugged beauty of the Snowy Mountains. twisted snow gums, prairies, alpine flowers, fresh brooks, and a myriad of bush walking trails make the Snowy Mountains a must visit if you wish to experience the diversity of Australia's landscapes.
The South Coast of New South Wales is a mosaic of protected forests, waterways, quiet beaches, crystal clear waters, white sand, and spectacular coastline. The longer you spend, the more you'll unwind to this laid-back and fun loving coastal lifestyle. Surf, kayak, bush walk, swim, dive, or just laze on the sand.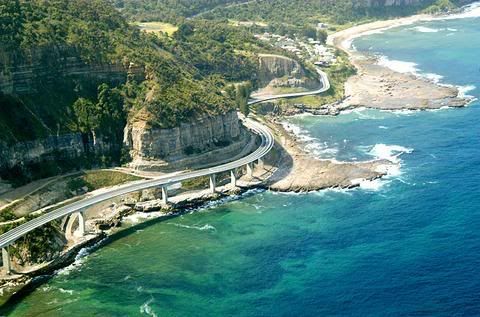 Sea Cliff Bridge, South Coast, New South Wales.
The journey to Broken Hill is one of wide open plains, big skies, all-encompassing sunsets, art, emus, kangaroos, and the unique colours of the Australian outback. Broken Hill itself is an outback town of historic wooden pubs and lots of art. This can be undertaken as a Sydney to Adelaide 'outback' road trip.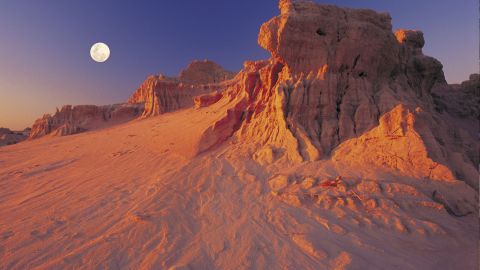 Mungo National Park, NSW, Australia
The 1,300 km stretch of coast between Brisbane and Sydney is a magical place of lush river valleys, seaside towns, dramatic coastlines, wide sweeping beaches and the ever-present Pacific Ocean. It's worthy of a two week road trip, or longer, so take your time, enjoy the vibe of each new place, and gather memories that will last a lifetime.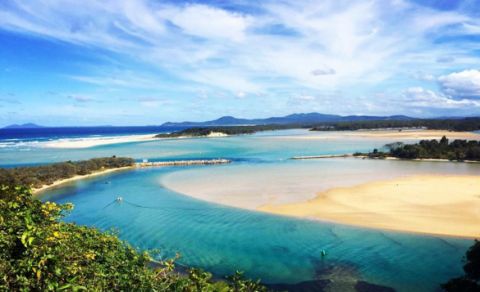 Nambucca Heads, NSW, Australia. Photo: Alena Rose via IG