Booderee National Park

The drive between Wollongong and Booderee National Park hugs some spectacular coastline taking in Kiama, eerie Bombo, and the seemingly endless Seven Mile Beach National Park before arriving in beautiful Booderee National Park at Jervis Bay.
Kiama and Bombo
On the coast 15 minutes south of Killalea Beach, is the tourist and surf town of Kiama. There's plenty of beaches, restaurants, shops and cafes here, as well as campervan parks if you are in the mood for staying somewhere more lively. There's a supermarket on Terralong Street for you to replenish the campervan supplies.
Walk along the Bombo Headland basalt columns for an otherworldly experience.
If seas are rough, visit the Kiama blow hole

, which shoots water.

Lesser known but more spectacular is the

little blowhole

, which shoots water even higher than its big sister.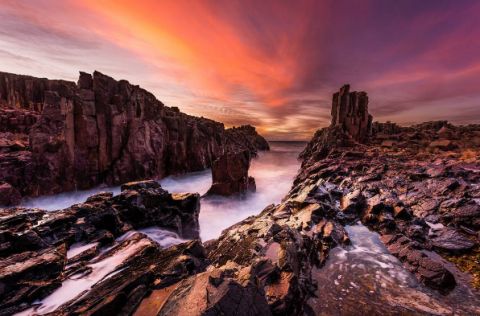 Bombo Quarry. Photo: kevinpew via IG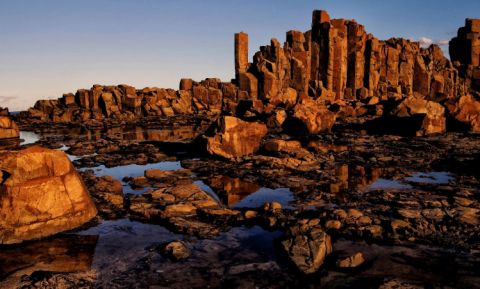 Bombo Quarry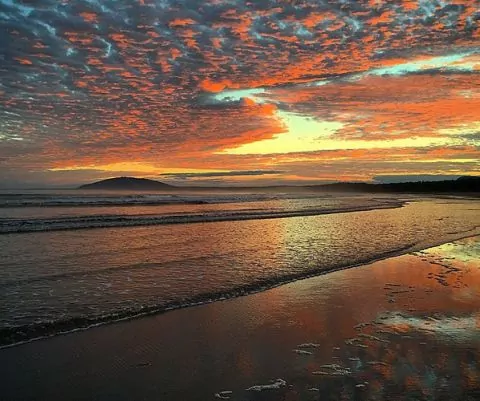 Gerroa Beach, south of Kiama
Seven Mile Beach National Park
Nothing beats a peaceful walk along the seemingly eternal stretch of Seven Mile Beach National Park (140 km south of Sydney) where you can feel the sand between your toes and the sea breeze on your face. There are sand track walks through ancient untouched forests and sand dunes, and picnic areas.
At the north end of Seven Mile Beach, in Geroa, there are campervan parks if you wish to stay for a while.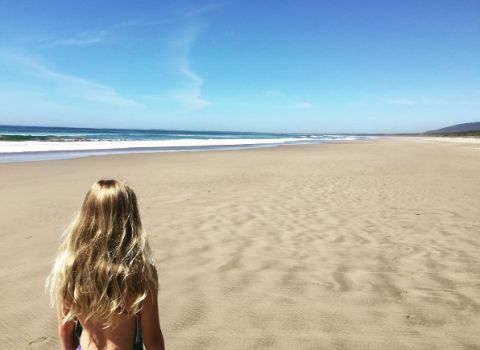 Seven Mile Beach. Photo: folksong thelabel
Booderee National Park
This place is so good it's worth a two night stay if you have the time. With powder-white sand so fine it squeaks beneath your feet, crystal clear waters, wooded coasts, kangaroos, coloured parrots, dolphins, and wetlands, Jervis Bay gives you a sense of what the world was like before people changed it. The untouched beauty of this coastal region will have you feeling at one with nature. Local Aboriginal people maintain strong connections with this land.
Go swimming, snorkelling, or fishing in Jervis Bay

Stroll along the shaded paths of the Botanic Gardens

Go swimming at Cave Beach, Bherwerre Beach or Green Patch

For a more challenging walk with views, head to Steamers Beach (1 hr from car park). Kittys Beach and Whiting Beach are secluded little beaches along the way.

Watch penguins in the evening on Murrays Beach

Headland Walking trails is a network of trails that includes Steamers Beach, Blacks Waterhole and Brooks Lookout.
Huskisson
and
Vincentia
are the main towns where you can buy supplies and fuel, or have a drink and a meal.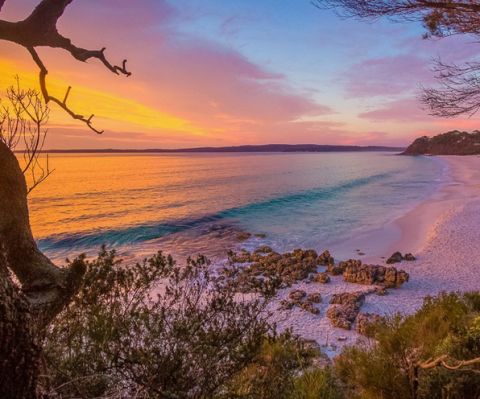 Chinamans Beach, Booderee National Park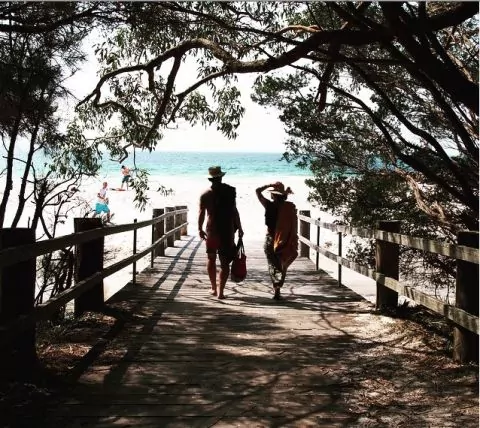 Green Patch, Booderee National Park. Photo: travelastherapy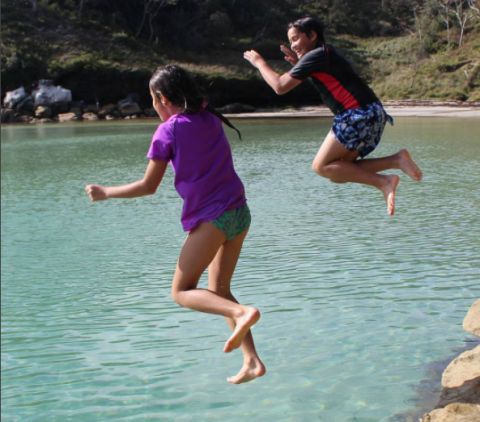 Booderee National Park. Photo: cam de burgh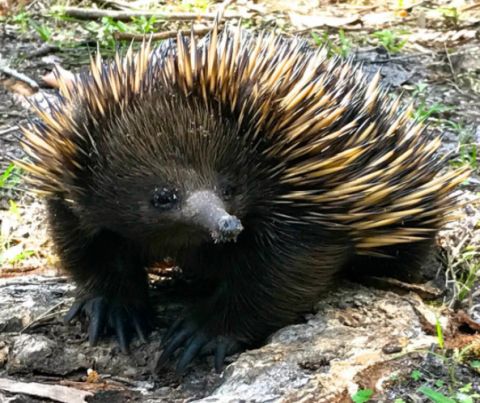 Echidna at Booderee National Park. Photo: sarahbou via IG
Booderee National Park Camping
Green Patch campsite has showers, flush toilets, gas BBQs, picnic tables and it is right on the beach.

Jervis Bay Camping
There are privately run campgrounds and caravan parks in the area if you can't get into Green Patch.
Sussex Inlet
.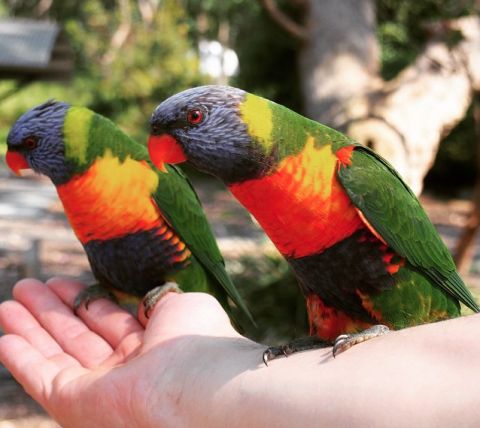 Rainbow Lorikeets at Green Patch. Photo: travelastherapy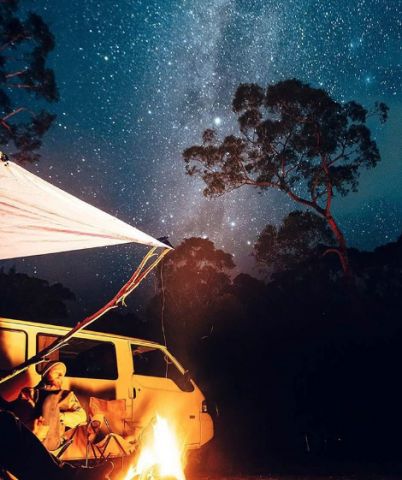 Camping at Booderee National Park. Photo: ezy pauer
Sydney to Melbourne Drive
Booderee National Park is part of the spectacular Sydney to Melbourne drive. Read our 14 day self-drive itinerary that lists drive times and distances, best places to stay in your campervan, including some free camping, and the highlights along the way.
Next step
Sydney to Melbourne Alpine Coastal Drive