The deep blue ocean always sparkling in view is what gives this stretch of coast its name. The region is also famous for cheese, oysters and seafood. The Sapphire Coast is the midway point between Sydney and Melbourne and the least populated stretch of coastline on the Sydney to Melbourne Drive. It's easy to find a deserted beach here and the fishing is great.
Between Narooma and Cobargo, detour west, off the Princes Highway, on a loop road through the cute 19th century towns of Tilba Tilba and Central Tilba. The Bates Emporium has maps. Stroll through craft shops, antiques, and art galleries. Sample the local cheese, fudge, old-fashioned sweets and bakery. Enjoy tea at the Tea Shop or a beer at Dromedary Pub. Walk up the water tower for stunning views.
Stop here if you have time. It's a cute little town of historic timber buildings. You can pick up some used books at Well Thumbed Books, grab some excellent bread at Cobargo Bakery, and enjoy a cuppa in a train carriage at the Wattletown Junction Train Stop Cafe. These are all within easy stroll of each other.
Meet Me In the Middle Cafe, Cobargo.
Merimbula
Merimbula is a pretty town of tourists and retirees on a blue inlet.
The Nature Boardwalk

starts at the north end of the bridge and weaves through mangroves, oyster farms and melaleuca trees.

Oyster lovers should try

Wheelers Oyster Farm

where oysters are prepared in many ways.

There are beaches to suit children and surfers.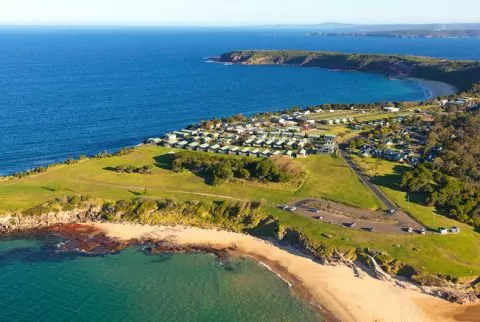 The Merimbula NRMA holiday park sits on a headland.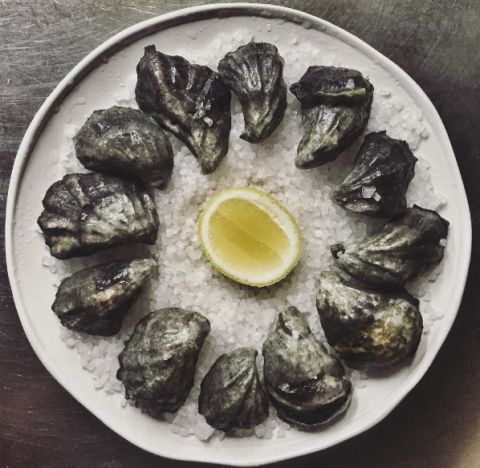 Local oysters at Hicksons Wine Bar, Tathra.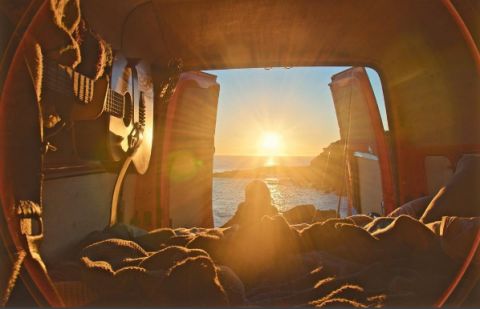 Good morning, sunshine! Tathra. Photo: apathonwhichtotravel
Ben Boyd National Park
Ben Boyd National Park protects a stunning stretch of coastline and wildlife habitat.
Go for a swim in the clear calm waters of Bittangabee Bay or Severs Beach
Take a 15 minute stroll to Boyds Tower for great views and a bit of history.
The Pinnacles walking track is an easy 20 minute loop which takes you to a lookout and great views of the colourful Pinnacles Rocks (see below)
Pambula River walking track is an easy 20 minute walk along the riverside.
For a longer coastal walk, the Haycock Point to Barmouth Beach walking track is 3km each way (3 hours return).
Take a tour of Green Cape Light Station.
Take in the views from Green Cape Lookout and Disaster Bay Lookout.
There are two campgrounds in Ben Boyd National Park for $24 per night. They have toilets but no showers.
Bittangabee Bay Campground
Saltwater Creek Campground.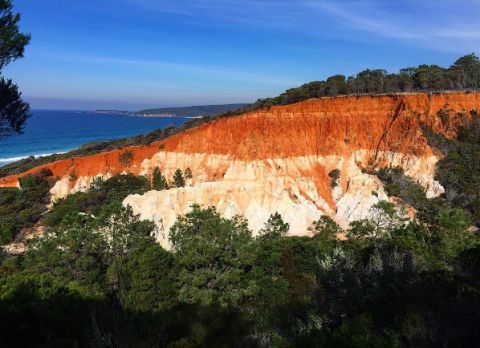 The Pinnacles Walk, Ben Boyd National Park. Photo: jenniferannxx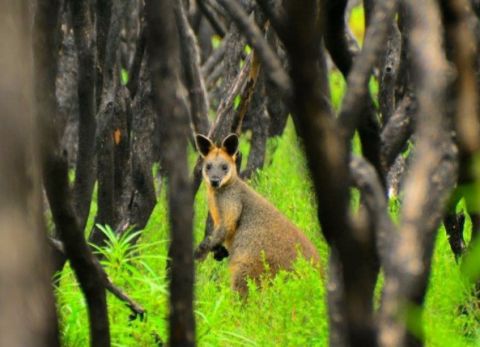 Ben Boyd National Park. Photo: jujeklose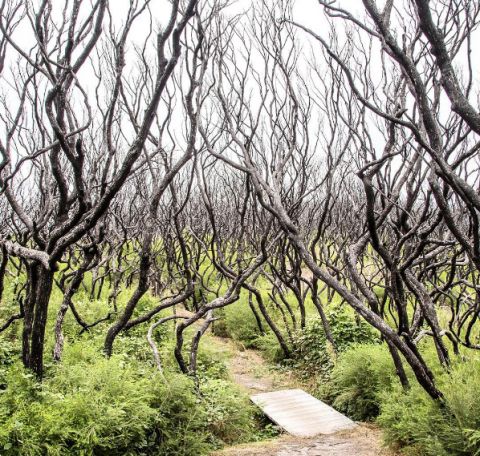 Ben Boyd National Park. Photo: suella

Eden
The fishing town of Eden is perched on Twofold Bay. Once a whaling town, it is now a whale-watching town and there are several good whale lookouts from where you can spot them. The Eden Killer Whale Museum sounds a siren when whales are sighted.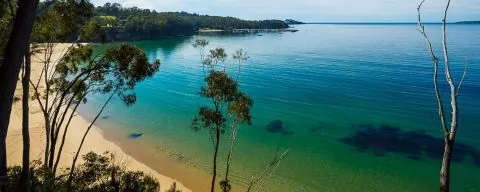 View from the Sapphire Sun holiday park, Eden.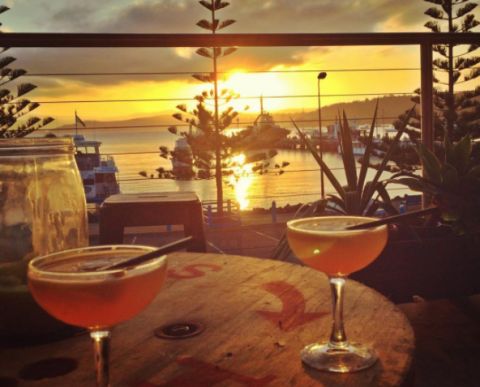 Drift, Eden, NSW. Photo: bhylandbhappy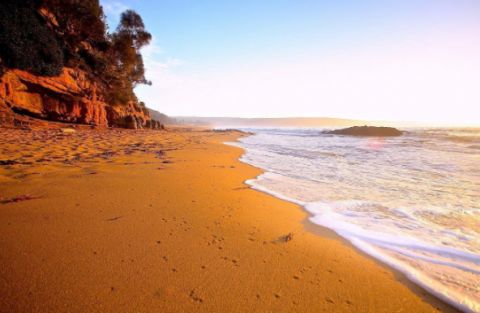 Aslings Beach, Eden, NSW.

Mallacoota
Mallacoota sits at the head of Mallacoota Inlet, amongst the wilderness of Croajingolong National Park. The region is famous for its serenity and the beauty of its diverse environments - forests, rivers, lakes and coastline. Wildlife in the area includes sea eagles, lyrebirds, azure kingfishers, blue wrens, goanas and water dragons.
Things to do in Mallacoota
You can access some of the coastal walks in the Croajingolong National park from Mallacoota. Take Betka Road passed the airport following the coast and you'll come to Pebbly Beach Track (a short walk to a secluded cove) and the Old Coast Road Walking Track which takes you along the coast to Shipwreck Campground.

Hire a boat and explore the regions waterways.
Take in the views at Bastion Point
Mallacoota Caravan Parks
The Mallacoota Foreshore Caravan Park is highly praised by reviewers and sits right on the inlet. It has full facilities such as hot showers, playground, camp kitchen and gas BBQs.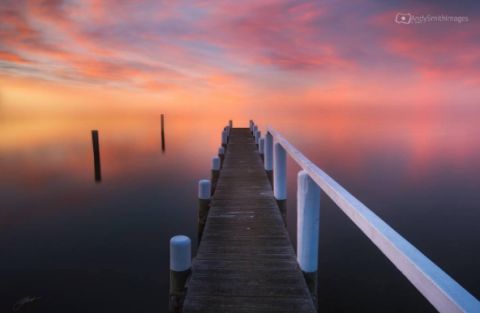 Mallacoota. Photo: Adam Smith Images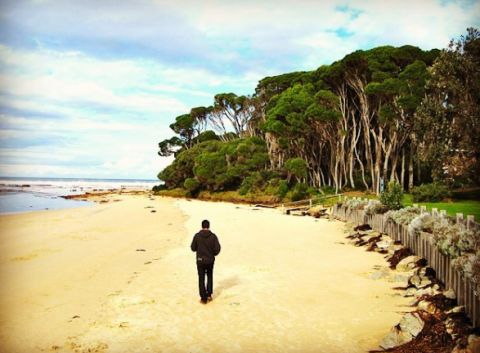 Betka Lagoon, Mallacoota. Photo: spiritlevelmallacoota



Campervan camping in Mallacoota. Photo: found in transit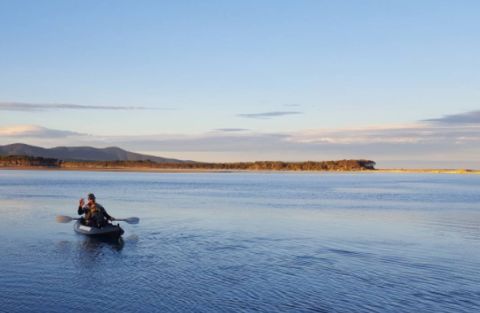 Mallacoota. Photo: r_wethereyet
Croajingolong National Park
Croajingolong National park has some great walks and lots of wildlife, especially goannas. You'll feel like you've stepped back in time to the dinosaur era. The best way to experience it is to take a couple of walks - The Dunes Walk and at least one other.
Things to do
Climb Mount Everard for great views. It's a 1 hr (1.5 km) return hike. The trail head is at the car park on the Mount Everard Track, 6 km north of Thurra River campground

Walk through the Sand Dunes. The walk leaves from the Thurra River campground.
Genoa Peak is accessed by a turn off from the Princes Highway and gives you amazing views. It is a 1.5 km return hike.
Tour the Point Hicks Light Station near Thurra River.
Walk to the Saros Shipwreck that ran ashore during heavy fog in 1937. The track departs from the light station.
Do the Wilderness Coast Walk. It is 100 km long but you can do part of it and experience some coastal woodlands and sweeping beaches.
Camping in Croajingolong
Croajingolong National Park has three camping areas suitable for campervans. They all have non-flush toilets and shared picnic tables and fireplaces but no showers. During the summer holidays (Dec/Jan) and Easter holidays you will need to enter a ballot due to the campground popularity. Outside of these times, reservations are still essential.
Thurra River is our favourite because it is right by the sand dunes which are really worth a visit. There are 6 walks from here including to the summit of Mt Everard, a walk to the Saros Shipwreck, and a walk through the dunes. Online reservations.

Shipwreck Creek Campground is small (5 camp sites) and sits on a headland over a secluded cove just ten minutes walk away. There are four walks nearby ranging in length from 10 minutes to two hours. Online reservations.
Peachtree Campground is on the eastern shores of the Tamboon Inlet and has no access to the coast by foot or car, only by boat. Online reservations.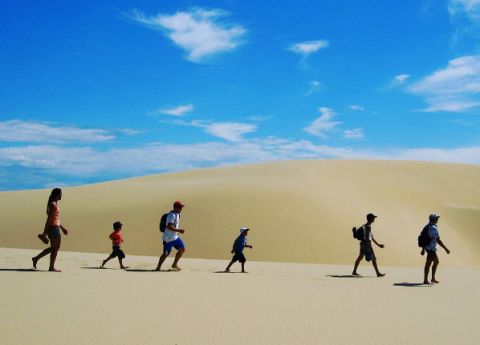 Croajingolong sand dunes. Photo: dcdeitz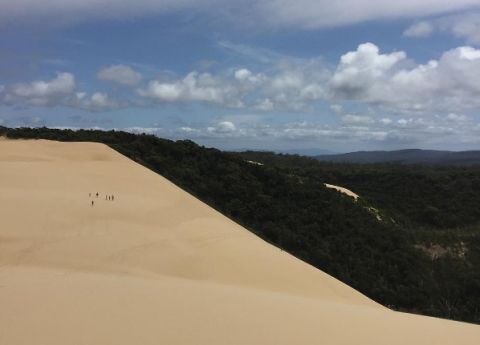 Croajingolong National Park sand dunes. Photo: jessrclay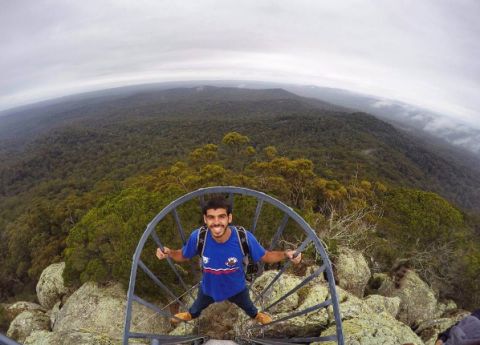 Croajingolong National Park. Photo: ycaminha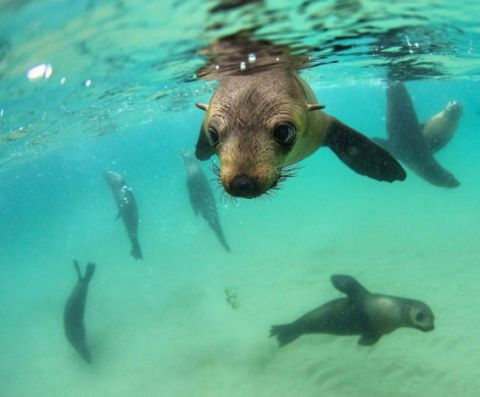 Seals at Croajingalong National Park. Photo: Wild Ark & Kirstin Scholtz
Sydney to Melbourne Drive
The Sapphire Coast is part of our 14 Day Sydney to Melbourne drive. We give you a day-by-day itinerary listing the best places to camp in your campervan, including some free camping spots, the best walks and fun things to do.
Next step
Sydney to Melbourne Alpine Coastal Drive