Mornington Peninsula

Mornington Peninsula has so much to offer it is impossible to include it all. If you're into arts and museums, fine food and local artisan providers, swimming with dolphins, hand-feeding wallabies, walking the trails, wine tasting, soaking in hot springs with a view of the valley, perusing antiques, cookery schools, getting lost in a hedge maze, kayaking or snorkeling, all this and so much more awaits you. To pick up tour maps and brochures, visit an information centre. You'll find them in Frankston, Mornington and Dromana.
Show Mornington Peninsula on the map
Camping Mornington Peninsula
A vacation to Mornington Peninsula need not break your budget. Hire a campervan and you could stay at some gorgeous beachfront locations for as low as $30 a night!
There are many caravan parks and campgrounds in Mornington Peninsula. We put in hours of research scouting out those with the best reviews in the most picturesque locations, whittling it down to six. You can read all about them in our blog - Camping & Caravan Parks, Mornington Peninsula.
31 Things to do - Mornington Peninsula
To make this list easier to tackle we've divided Mornington Peninsula into four regions: the north, the bay, the pointy bit, and the hinterland and south. Everything on this list has been given a collective four stars or more from reviewers.
THE NORTH
Frankston | Mornington | Mount Martha
1. Beaches and painted bathing boxes
The beaches of Mount Martha are lined with these brightly painted huts and a trip to the Mornington Peninsula is incomplete without snapping a few photos of them.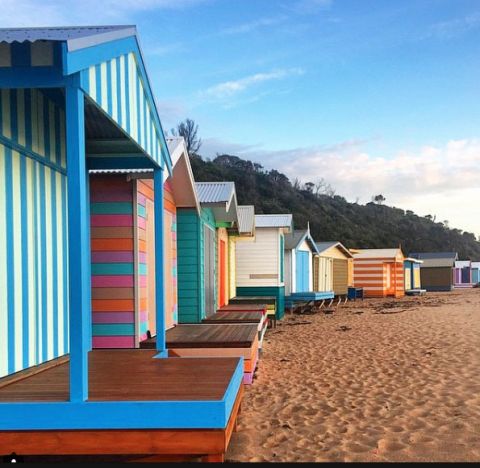 The painted bath boxes at Mount Martha. Photo: salt_diamond via IG
2. The Briars
The Briars is an historic homestead set on a rural property amongst natural bush and wetlands.
The Eco Living Display House is an example of sustainable living,

The Historic Homestead is a house museum in which you can learn about the Mornington Peninsula lifestyle and characters of earlier times,
The wetland and woodland walks will give you an inkling of what Mornington Peninsula was like before settlement. They range in distance for 600 m to 4 km.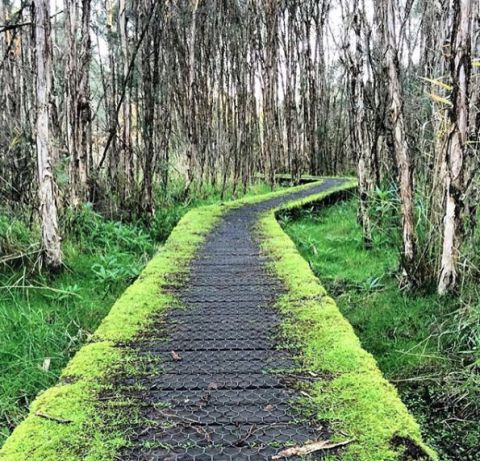 Balcombe Creek, The Briars, Mount Martha. Photo: katewalker.design
3. Frankston Art Centre
Ever changing exhibitions of modern art in a range of media as well as theatre all housed in a beautiful building.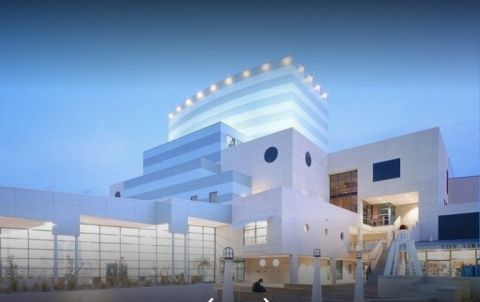 Frankston Art Centre
4. Frankston Pier
There are lots of piers all along the bay and they make wonderful photo opportunities, especially at dawn and dusk, the magic hours. You can fish off them, and the waters are abundant, but you need a license. Mind the pelicans don't swoop for your bait. I'd take a break if they come too close and cast off when they're gone to avoid hooking them.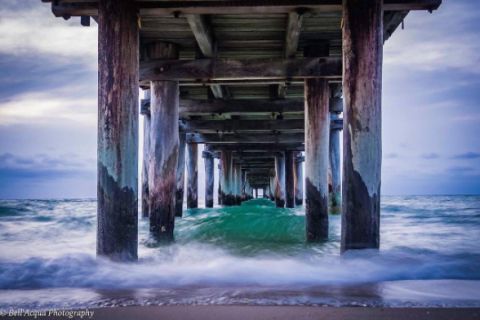 Frankston Pier. Photo: Bellaqua.photography via IG
5. Mornington Peninsula Regional Gallery and Oak Hill Gallery
Set amidst beautiful gardens, these two galleries have changing exhibitions and cultural events. The regional gallery has a mix of big name contemporary and past artists such as Max Dupain and Brett Whitely. The Oak Hill Gallery is an artist run gallery representing the impressive talent of local artists.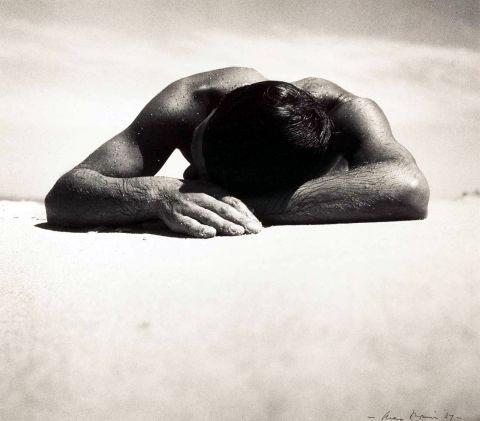 Sunbather by Max Dupain.
6. McLelland Sculpture Park and Garden
If you want to take in the art while you're outdoors, this is the place. It's well maintained and cheap (gold coin donation). There's a gallery as well, so don't let rain put you off.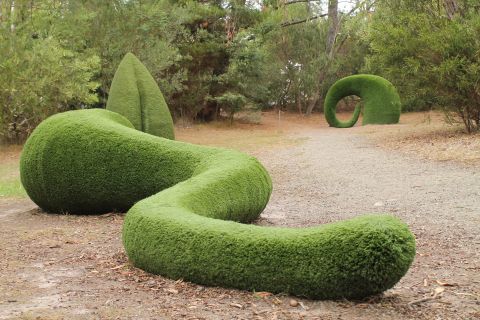 McLelland Sculpture Park and Garden
7. Mulberry Hill Historic Homestead
An historic homestead that was once the grand home of a artist sir Daryl and author Lady Joan, famous for her novel Picnic at Hanging Rock.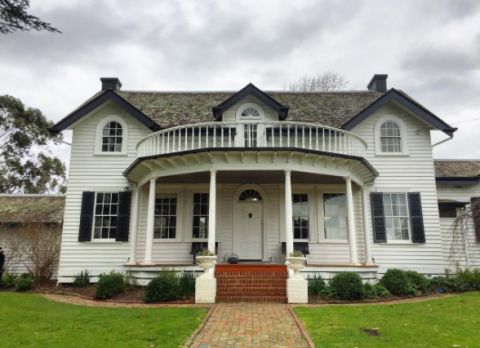 Mulberry Hill. Photo: Nastya_zml via IG
8. Beleura House and Gardens
A grand stone mansion, rambling gardens, orchestral musicians and sumptuous high teas, Beleura House has been occupied by some interesting characters.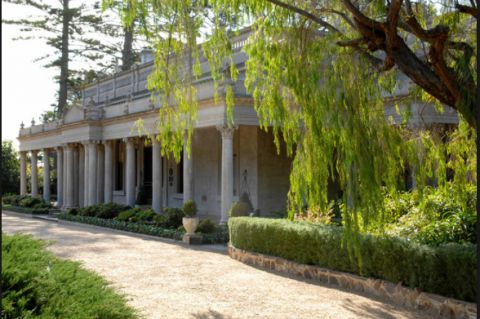 Beleura House and Gardens.
9. Pure Peninsula Honey
Come sample the honey, honey cider, honey wine, and all kinds of honey-based cosmedics and food. Manuka honey is famous for his health benefits and antibacterial qualities, which have been backed by science. You can read all about them on WebMD, a medical website.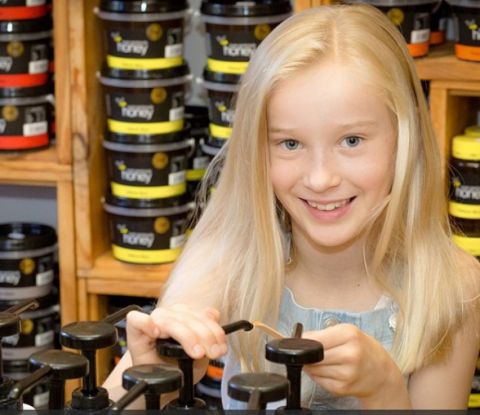 Sampling the honey.
10. Mornington Peninsula Brewery
Small batch beers, free brewery tours, local wines and spirits, wood fired pizza, a rustic beer garden, and live music on Sundays. Their symbol is derived from a medieval alchemy sign for Aurum Potabile, drinkable gold. Taste it for yourself.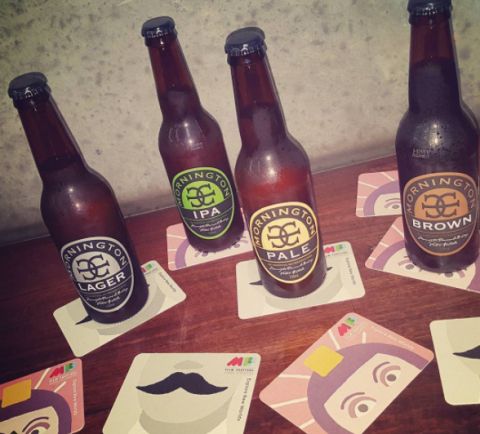 Free brewery tours at Mornington Peninsula Brewery
11. The Big Goose
Get all cuddly with the farm animals at The Big Goose. There are pony rides for the kids ($5), tractor rides (free), baby rabbits, lambs, chickens, calves, wallabies, snakes to hold and plenty of geese.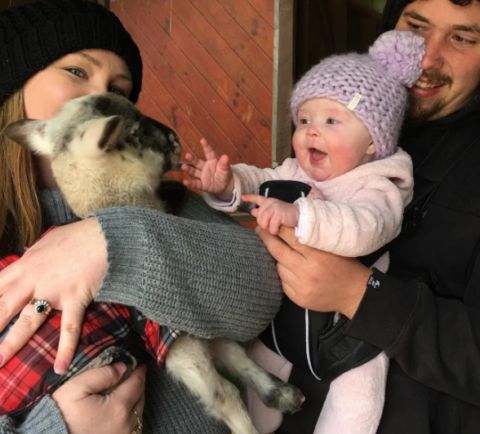 The Big Goose farm experience
12. Tullys Corner Produce Store
A cornucopia of local produce - fruits, vegetables, cheeses, meats, fresh flowers and more - all under the one roof.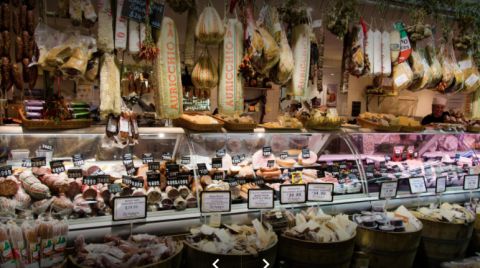 Tullys Corner Produce Store
UPDATE: The Pillars used to be a place you could jump off cliffs into the turquoise waters below, but since social media pictures went viral from 2015 onwards, and crowds flocked to the cliffs, it became a safety issue (try getting out of the jump zone in a crowd) and the foot traffic was eroding the soft clifftops. It is now fenced off.
THE BAY
Safety Beach | Dromana | Rosebud | Arthurs Seat
13. Franklins Lookout at Arthurs Seat
This 2km circuit walk takes in the Matthew Flinders Cairn, Seawinds Gardens, William Ricketts sculptures, the Seawinds Nursery Volunteers Indigenous Garden and all of the major lookouts. It starts and finishes at the Arthurs Seat Summit Carpark and is clearly marked.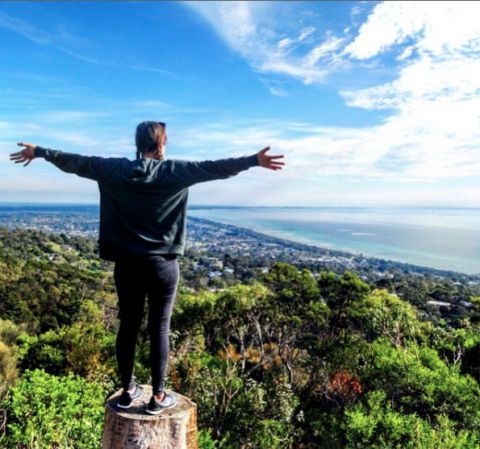 Arthurs Seat summit climb. Franklins Lookout. Photo: thestudenttravels
14. Enchanted Adventure Garden
Ever wanted to fly through the tree tops? Here you can zip line and test your mettle on the ropes, platforms and tree climbing ladders. There is also a hedge maze and lots of other fun things to do. Admission is $30 (adults) $20 (kids).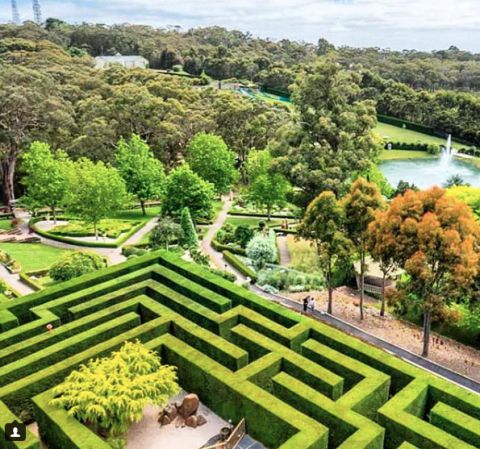 The Enchanted Adventure Garden.
15. Peninsula Fresh Seafood
The Mornington Peninsula is famous for its mussels and locally caught fish like locally caught fish like flathead, garfish, calamari, whiting, snapper and mullet. You can buy it at the seafood restaurants all over Mornington Peninsula, or drop into Peninsula Fresh Seafood and take some back to camp.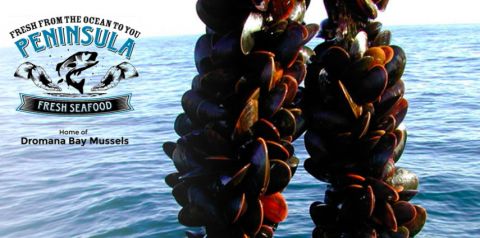 Dromana Bay Mussels
16. Octopus's Garden
The Octopus's Garden is an 800 metre underwater trail at Rye Pier rich in marine life. You'll encounter see sea slugs, seahorses, sponge gardens, squid, urchins, hermit crabs and, if you're lucky, weedy sea dragons. It's great for kids and adults. A sign near the Pier gives detailed explanations of how to follow the trail.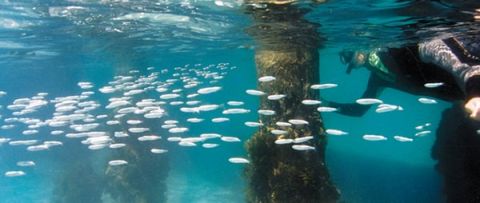 Octopus's Garden. Photo: Babyology Blog
17. Crittenden Estate Wine Centre
There is a lengthier section of wineries below, but if you're in Dromana and want to taste some wine without having to drive, drop into Crittenden.
THE POINTY BIT
Portsea | Sorrento | Blairgowrie | Rye
18. Fort Nepean
Located on the very tip of the peninsula, Fort Nepean embattlements were used right up until the end of World War II. Give yourself an hour to explore properly. You can wander through the tunnels and gun emplacements and listen to recorded stories from the soldiers.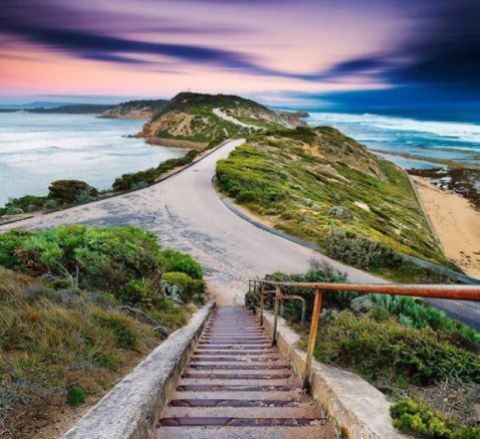 Walk to Nepean Fort. Photo: Keiran Stoneau
19. Diamond Bay, Sorrento Back Beach and Blairgowrie Rock pool
These are our favorite magical swimming places. Calm clear water, fascinating rock pools teaming with marine life, and protected sandy coves. Explore them all!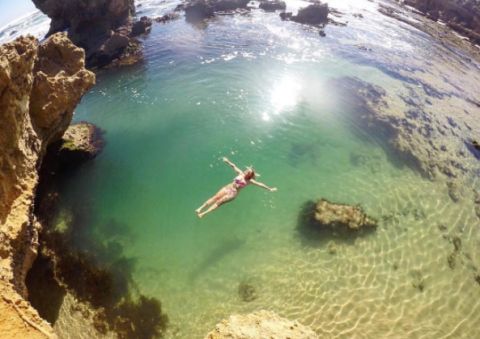 Blairgowrie. Photo: rachelgrixti
20. Swim with Dolphins and Seals
Polperro and Moonraker are two highly reviewed companies that will take you swimming with these charismatic creatures. A 3 hour swim with dolphins and seals is around $145 - $165. If you don't want to get out and swim, it's around $65.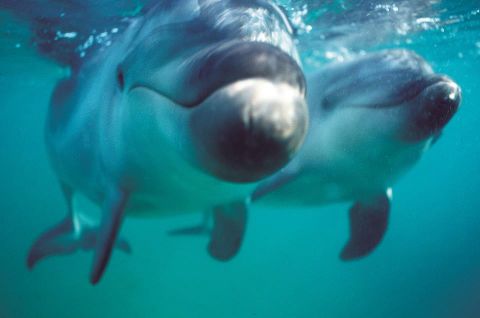 Swim with dolphins. Photo: Polperro
21. Water Sports - Stand-up Paddleboard, kayak, cruise to seals, snorkel tours.
The Mornington Peninsula has calm water and a great coast of cliffs and caves to explore. This makes it ideal for kayaking, stand up paddle boarding, and snorkeling. BayPlay in Portsea can rent you the gear you need. They also take tours. A 3 hr kayak tour to Dolphin Sanctuary is $99. To hire a kayak for 3 hours is $66 and $15 for each additional hour.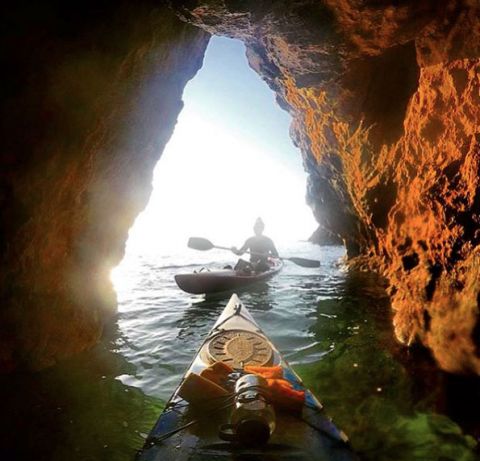 Kayaking the coast. Photo: jakedoh
22. Sorrento Museum
The Sorrento Museum will teach you about the region's history.
23. Peninsula Hot Springs
This place is an oasis on the hill in Fingal overlooking the surrounding countryside. Hot thermal mineral waters constantly flow through the pools at temperatures of 38 - 42 C. There are also cool plunging pools, private baths, a family bathing area, a Turkish steam bath (Hamam), a cave pool, sauna, reflexology walk, massage and spa treatments and a restaurant serving healthy food. If you wish to bring your own food, there's also a picnic area. Entry ranges from $25 - $40 depending upon your arrival time.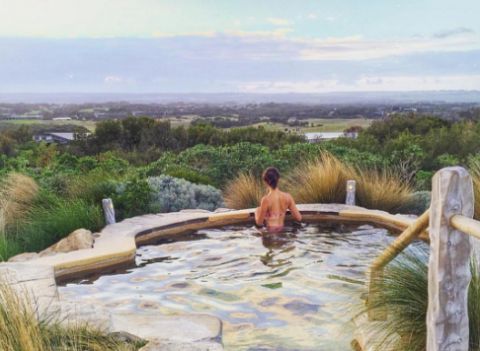 Peninsula Hot Springs. Photo: kisforkani via IG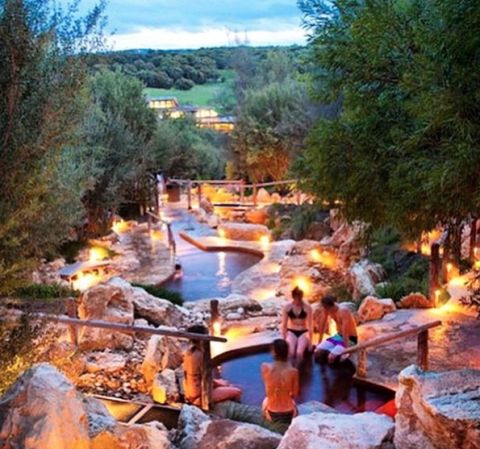 Peninsula Hot Springs. Photo: brevent weekend
HINTERLAND & SOUTH
Red Hill | Main ridge | Flinders | Merricks | Cape Schank
24. Cape Schank Lighthouse
Take a 20 min guided tour of the lighthouse, walk the boardwalk and enjoy the ocean views, or trek across Flinders Fields to Bushrangers Bay.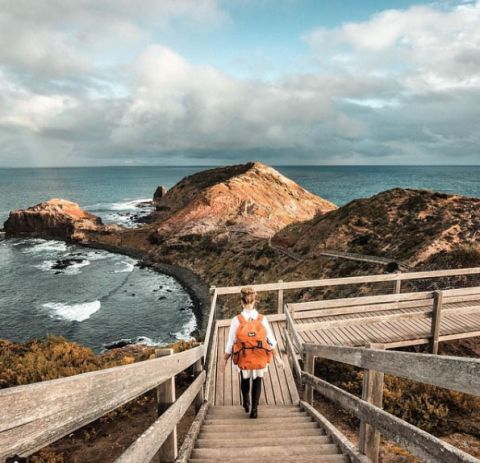 Cape Schank boardwalk. Photo: lauraalycebell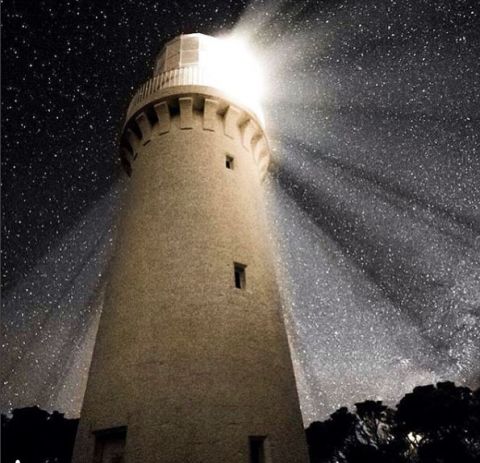 Cape Schank Lighthous. Photo: btl.photography.mornington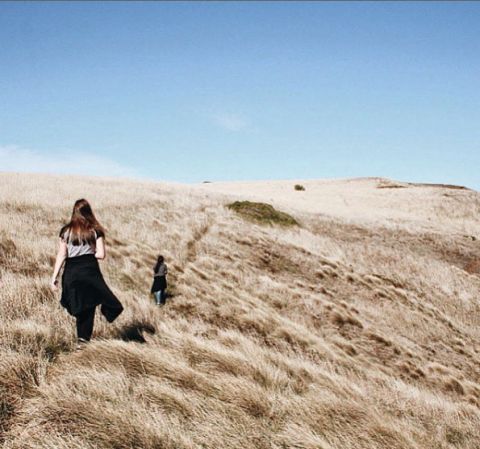 Flinders Fields, Cape Schank. Photo: lucy.cliffe
25. Wine Tasting
Mornington Peninsula is famous for its wines and you could spend a day going to four or five of them interspersed with some of the attractions below while enjoying the beautiful scenery.
Merricks Wine Store and Art Gallery
Port Phillip Estate Winery
Montalto Vineyard and Olive Grove
Main Ridge Estate
Foxey Hangout
Polperro
Paringa Estate
Panton Vineyard
Blue Ridge Estate
T'Gallant Cellar Door
Ocean Eight
Stonier Wines
Myrtacea
Bayview Estate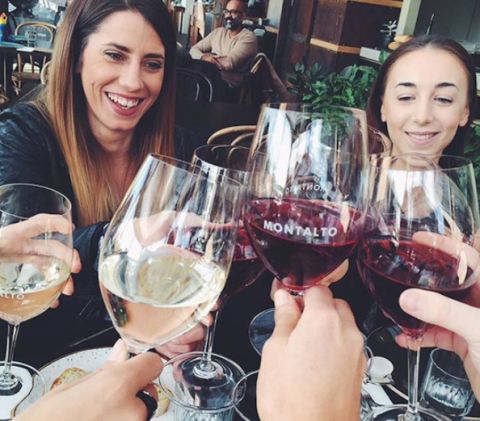 Wine tasting at Montalto Winery. Photo: oliviarestuccia
26. Mushroom Reef Marine Park
This mushroom-shaped marine park off the coast of Flinders is teaming with life. Shellfish, sea dragons, fish, seaweed gardens inhabit the sandstone rock formations that extend from the shore. You don't need to snorkel to enjoy it because you can explore the many rock pools on foot, but you can explore the sub-tidal reef with a mask and snorkel.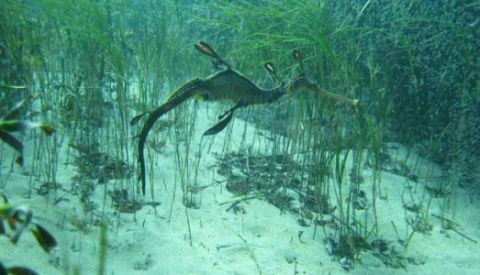 Sea Dragon at Mushroom Reef Marine Park
27. Art
The Gordon Studio Glass Blowers has a blowing room where you can experience the searing heat of the furnaces and see the glassblowing take place.
Merricks Wine Store and Art Gallery - paintings
Gordon Studio Glass Blowers - glass works
Cook Street Collective in Flinders - painting, etching, printmaking, sculpture, glass and jewellery.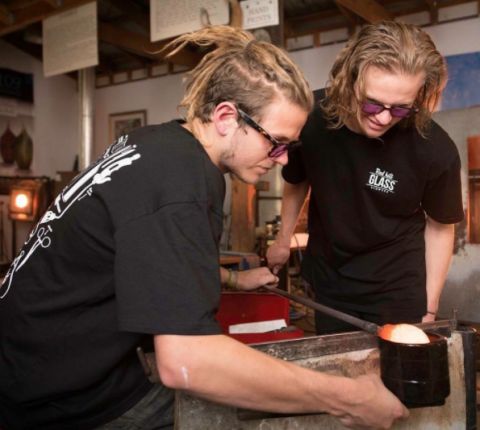 Gordon Studio Glass Blowers
28. Mock Red Hill Cidery
Mock Red Hill Cider is demeter certified organic and biodynamic and they do more than cider. You'll find apple vinegar, apple juice, pear juice, fresh fruit, apple orchards to run in, and local cheese boards.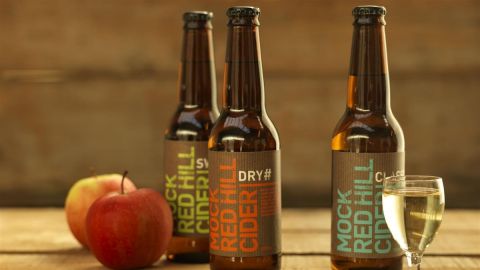 Cider tasting at Mock Red Hill Cidery
29. Bass and Flinders Distillery
Not just a gin joint, Bass and Flinders distills gins with botanicals to deliver seasonal flavours. Experience the journey of gin from vineyard to glass and sample a range of award winning spirits including Gin, Vodka Limoncello and Crema di Limoncello.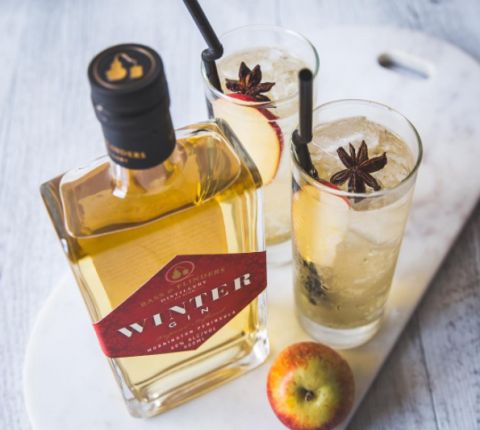 Gin tasting
30. Ashcombe Maze and Lavender Gardens
Tea and scones, well-maintained gardens, lavender fields and products, and a giant hedge maze!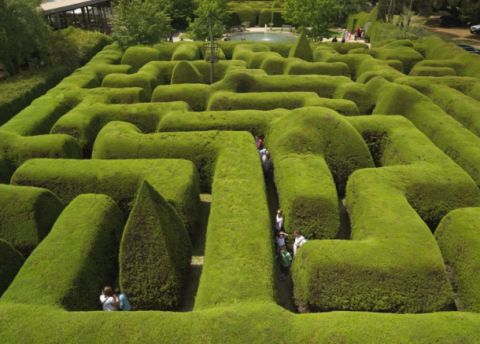 Ashcombe Maze and Lavender Gardens

31. Foodie Tour
Goats are charismatic creatures. If you love them as much as I do, visit Main Ridge Dairy. Some of the best FOOD stopovers on your foodie tour include:
Mornington Peninsula Chocolate
Red Hill Cheese (near Main Ridge Estate)
Main Ridge Dairy
Sunny Ridge Strawberries
Staples Apples and Cherry Orchard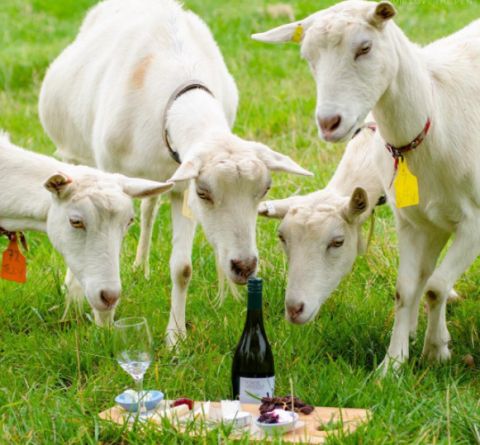 Main Ridge Dairy goats. Photo: lovethepen
Sydney to Melbourne Drive
This article is part of our Sydney to Melbourne Drive series for campervans. It's a 14 day self-drive tour along the coast and we give you the best places to stay, the top things to do, and key places to stop.

Next step
Sydney to Melbourne Alpine Coastal Drive