Phillip Island
Phillip Island is just 140 km and less than 2 hours from Melbourne, so it could be visited as a day trip. The star attractions here are the little penguins, but the island is rich in wildlife of all kinds including fur seals, wallabies, wombats, birds and koalas. Read on for 7 things to do on Phillip Island, the 7 best walks, and the top Caravan Parks on Phillip Island.
7 things to do on Phillip Island
1. Watch the Phillip Island Penguins
Every day at sunset, the world's smallest penguins (Eudyptula minor) waddle to shore. Phillip Island Nature Parks manage the viewing in order to protect the penguins and their habitat from the crowds of people who want to see them. There are a range of viewing options that come with a range of prices. The underground viewing gets you close but you're separated by glass. The amphitheatre is a four or five tiered platform available through the general admission ticket, and there are boardwalks as well.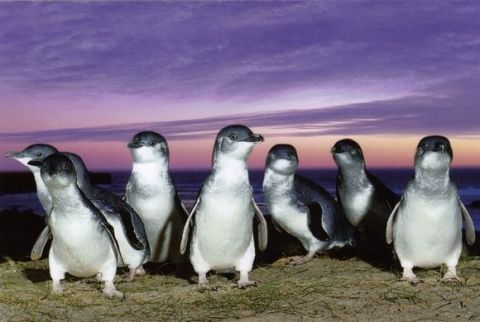 Phillip Island Penguins

2. Visit Seals
Go to the Nobbies Centre for views of Seal Rocks where Australia's largest population of fur seals hang out and sun themselves. For a closer look, take a seal watching cruise out to Seal Rocks. Please do not litter. Seals often mistake plastic for food and it kills them.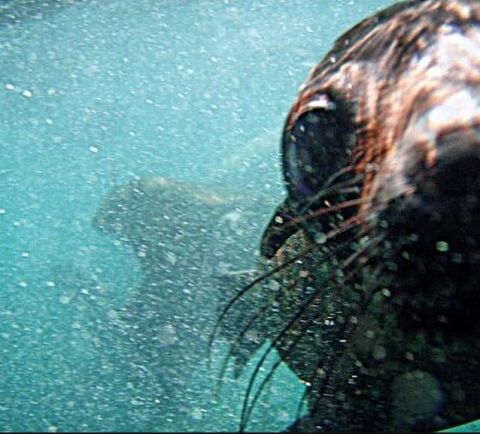 Phillip Island Fur Seals

3. Close Encounters With Wild Birds
Silver gulls, penguins, pelicans, shearwaters (Mutton birds) and Cape Barren Geese are all here in abundance.
Silver Gulls nest around the boardwalks of Nobbies Centre.
Pelicans feeding draws large numbers of these magnificent birds to San Remo beach every day at noon.

The nightly Penguin Parade can be viewed at Summerland Bay through Phillip Island Nature Parks.
There's a shearwater rookery on Cape Woolamai between October and April. Take the Cape Woolamai Circuit to see them.
Cape Barren Geese will be seen grazing in pastures along many of the coastal walks.
Wading birds are easily potted from the boardwalks of Rhyll Inlet and wetlands. They include royal spoonbills, straw-necked ibis, swans, little pied cormorants and the rare hooded plover.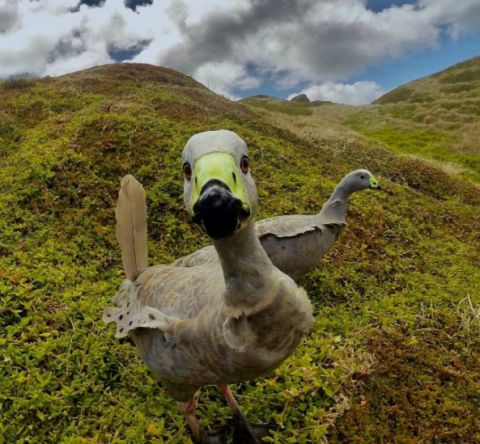 Cape Barren Geese. Photo: pierce cullen
4. Come Face-to-Face with Koalas
A visit to the Koala Conservation Centre is an ethical way to get close to koalas. From the tree top boardwalks, you'll be able to walk right up to them. Koala Conservation Centre plays a vital role in protecting Phillip Island's resident koalas and their habitat.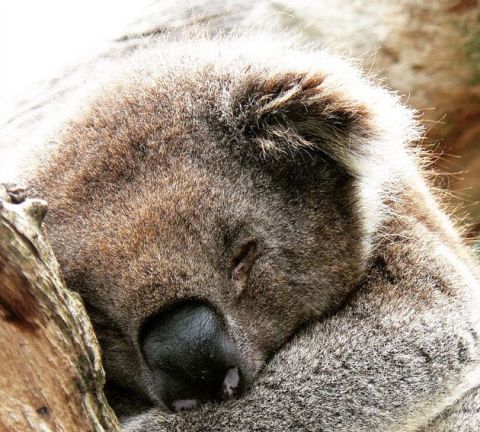 5. Ride the Phillip Island Grand Prix Circuit
Hire a Go Kart and race on the famous track ($35 for about ten laps). A tour of the circuit will get you into the VIP section. Stand on the winners podium for a great photo op!


6. Explore the National Vietnam Veterans Museum
There's a lot to take in. the exhibits are high quality, interactive, and engaging. There is a sound and light show, restored aircraft, tanks and weapons. And it's only around $15.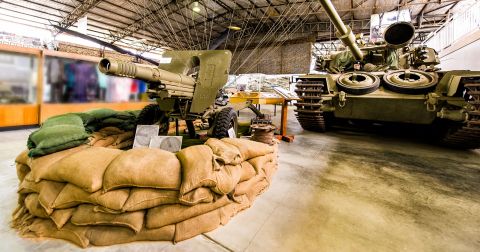 7. Take a Walk
Phillip Island has an extensive network of walking trails and they're a great way to experience the beauty, landscapes and wildlife that make Phillip Island so magical. We've listed our favourites below.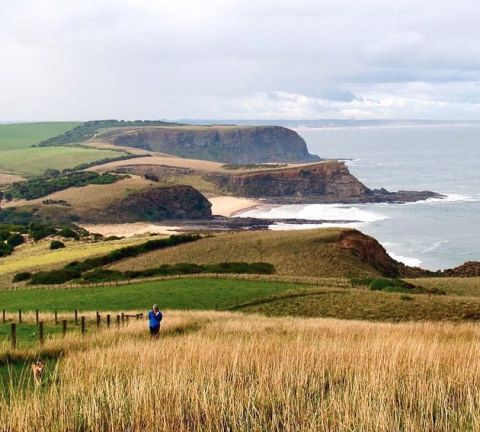 Photo: BruceyPix via IG
7 of the Best Walks on Phillip Island
1. Nobbies Boardwalk (1 km)
The views from Nobbies boardwalk are spectacular at all times of the day. This is a short walk along cliffs that gives you views of Seal Rocks (where Australia's largest population of fur seals hang out) and Nobbies Blowhole. You might see silver gulls, terns and penguins on your walk. The best time for viewing penguins is at dawn and dusk.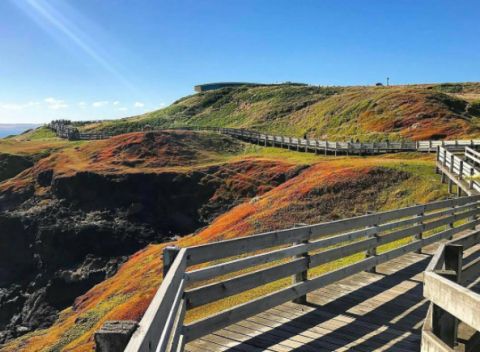 Nobbies Centre Boardwalk, Phillip Island. Photo: kristeifogarassy via IG

2. Cape Woolamai Circuit and Pinnacles (4 - 8 km)
Cape Woolamai is the highest point on Phillip Island so the walks here will give you amazing views of the coastline and entire island. Shearwaters (mutton birds) nest here from October through to April. All walks start from the car park.
Cape Woolamai Circuit - 8km 4 hr return - combines all the walks.
Cape Woolamai Beacon - 6.6 km, 3.5 hrs return.
Old Granite Quarry - 6 km, 3 hrs return
Pinnacles - 4 km, 2 hrs return.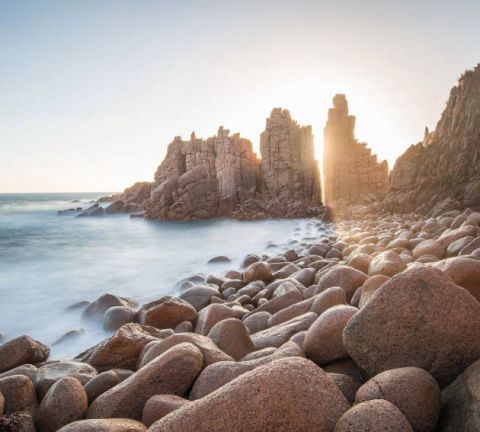 The Pinnacles on Phillip Island. Photo: boy_anupong via IG
3. Pyramid Rock to Berrys Beach (2.5 km, 2 hrs return)
Start at the Pyramid Rock carpark and walk back to Glamis Road to the trailhead. The track follows the undulating clifftops giving you stunning views all the way.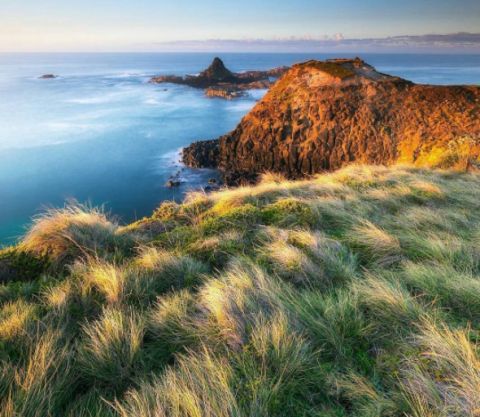 View of Pyramid Rock. Photo: Jeremy Herbert

4. Forrest Caves (45 min return)
Start at the Forrest Caves carpark and follow the boardwalk through sand dunes to the beach and turn left. It's a short walk to the rocky caves but they are only accessible at low tide. Check tide times.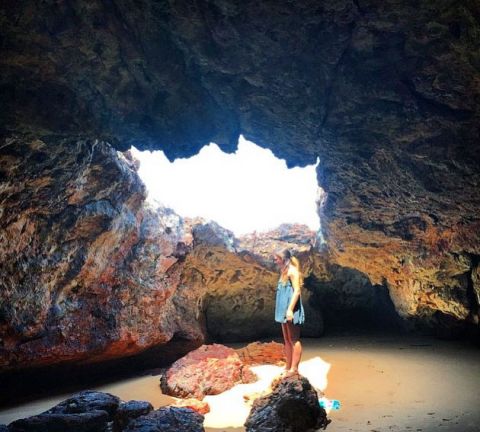 Forrest Caves, Phillip Island. Photo: elisedavo via IG
5. Churchill Island Loop (5 km, 2 hrs)
Churchill Island is a small island off Phillip Island that can be accessed by a bridge. The heritage farm has historic buildings and lovely gardens. The Churchill Island Loop circles the whole island. For a shorter walk, try the North Point Loop (2 km,1 hr). There is an admission charge to view the historic homesteads and gardens on the island.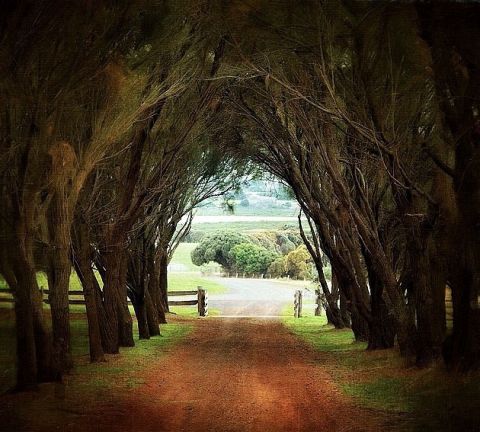 Churchill Island. Photo: ljkeagle via IG
6. Rhyll Inlet and Conservation Hill
Boardwalks meander through wetlands rich with birdlife. There are three loops ranging from 1/2 hr to 1.5 hrs and they all start from Conservation Hill.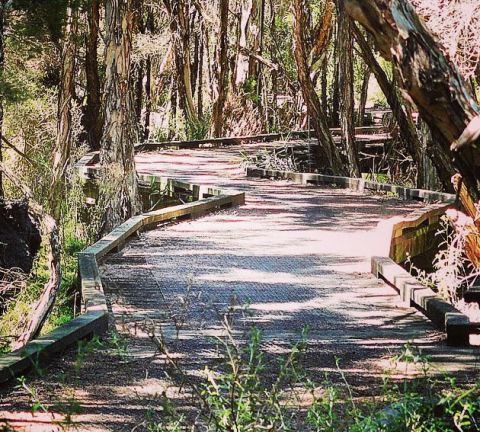 Rhyll Wetlands, Phillip Island. Photo: Exceptional Phillip Island
7. Oswin Roberts Reserve
Oswin Roberts Reserve protects the last remnant of Phillip Island's original forest and is rich in wildlife such as kangaroos, wallablies, wombats and echidnas. There are three loop trails ranging from 1/2 hr to 2 hrs in duration and they all leave from the carpark off Harbison Road.
Phillip Island Caravan Parks: Best 4
1. Cowes Caravan Park
Ten acres of well-maintained lawns and shade trees right by the sea and with the convenience of Phillip Islands main town. It's a great location.
RATES: $40 - $55 for two. $20 additional adults (over 16).
Camp kitchen
Undercover BBQs
Playground
Recreation hall with open fire
2 laundries
Hot showers and toiets
Child/babies bathroom
Private facilities for people with disabilities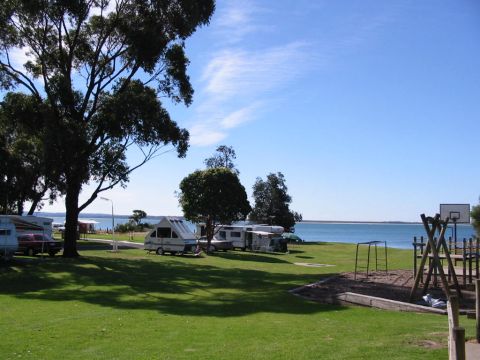 Cowes Caravan Park
2. BIG 4 Phillip Island Caravan Park
Direct access to Newhaven Beach, surrounded by forest, and just across the bridge from San Remo and its restaurants and shops, this is also a great location. Animal lovers will enjoy the resident wild rabbits and birds.
RATES: $30 - $60 for up to 7

Camp Kitchen
Electric BBQs
WiFi (free for first 24 hours)
Games Room
TV & Video Room
Outdoor Cinema (seasonal)
Buggy Hire
Jumping Pillow, Adventure Playground, Basketball ring, Volleyball Net
Hot showers and toilets
Laundry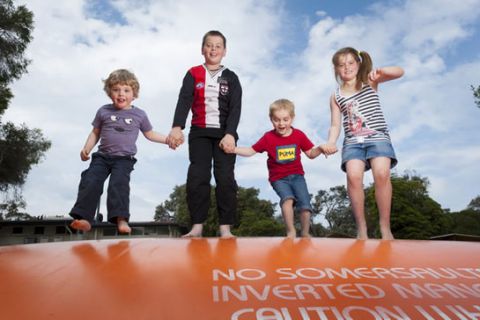 BIG 4 Phillip Island Caravan Park
3. A Maze N Things Holiday Park
Part of the A Maze N Things theme park and is within walking distance of Rusty Waters Brewery and the Koala Conservation Centre.
RATES: $35 - $51 for two. Additional adults $15 - $17 depending on season.
Swimming pool
Pizza oven
Camp kitchen
BBQs (coin operated)

Laundry (coin operated)
Hot showers and toilets
Free WiFi
Tennis court
Playground, games room, giant chess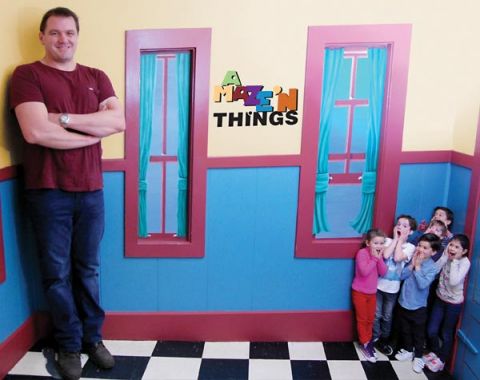 A Maze n Things, Phillip Island.
4. Anchor Belle Holiday Park
Set in the peaceful shady bush with direct access to the beach this is another great location. It's better for couples because the charges for additional people are quite high (as much as $35).
RATES: $36 – $85 for two people. Additional adults $15-$35. Additional children $12 – $25
Indoor heated swimming pool
Free BBQs
Camp kitchen
Children's playground
Laundry (coin operated)
Infant bathroom
Internet Kiosk
Computer Games Room
Lounge /TV room
Hot showers and toilets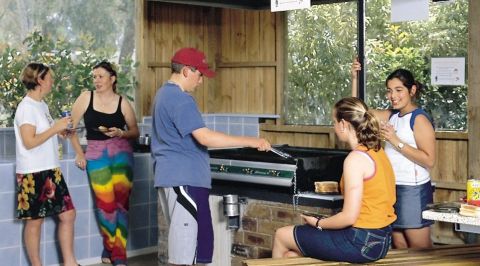 Anchor Belle Caravan Park, Phillip Island.
Sydney to Melbourne Drive
This article is part of the Sydney to Melbourne Drive series for campervans. This 14 day self-drive tour covers the key stopovers, as well as the best national parks, free camping, things to do and the best places to stay in your campervan.
Next step
Sydney to Melbourne Alpine Coastal Drive