Pigeon House Mountain & Narooma

Pigeon House Mountain | Meroo National Park | Murramarang National Park | Eurobodalla | Narooma | Mystery Bay


This gorgeous sweep of coast is peppered with national parks and great beach camping opportunities, some of them FREE. At night enjoy the sound of the ocean beneath a canopy of stars. Fresh seafood (oysters, prawns, fish) can be caught from the beaches and rivers or enjoyed in the restaurants all along here.
We suggest finding yourself a beautiful place to camp and slip into the gentle rhythm of the lifestyle. If you have the time, spend a couple of days exploring this region.
The largest towns along this stretch of coast are Ulludulla, Bateman's Bay, and Narooma where you can find everything you need - a supermarket, restaurants, cafes, fishing gear and surfboard and kayak hire. Mollymook, though smaller, will have most of these services too.
Pigeon House Mountain
Summit hike: 5 km return - 2.5 hrs.
While travelling along the Princes Highway you may have noticed a mountain with a bulbous summit to the west. This is Pigeon House Mountain in Morton National Park, and climbing it will give you glorious uninterrupted views of the entire region. The walking trail begins 25 km west of Milton or Burrill Lake. Pigeon House Mountain Didthul walking track is one of the best walks on the south coast, through forest, heathland and ancient sandstone before the challenging and fun part – climbing a series of ladders that lead you to the summit and the view.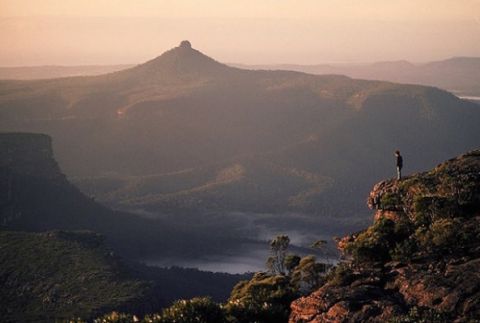 View of Pigeon House Mountain. Photo: xplore sydney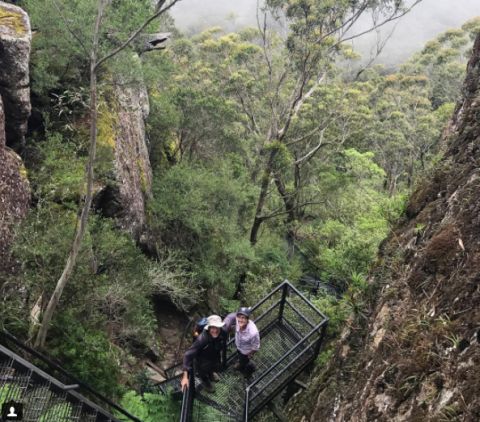 The climb up Pigeon House Mountain. Photo: twomelbourneexplorers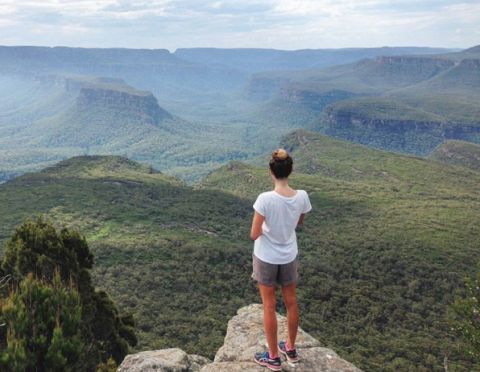 View from Pigeon House Mountain. Photo: emilyrosebarr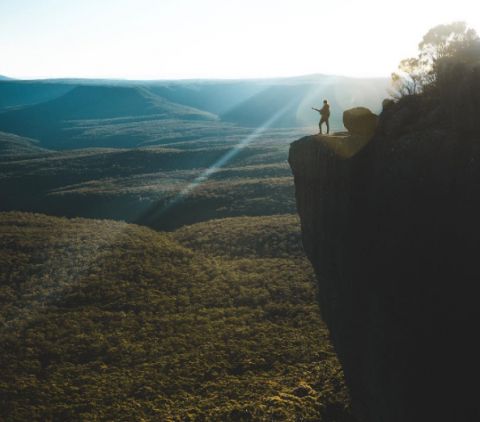 Pigeon House Mountain. Photo: ellgreyphoto
Meroo National Park
Just south of Booderee National Park and wrapping around beautiful Tabouri Lake and Termeil Lake, Meroo National Park is full of wonderful walks and free camping opportunities. It's great for fishing, too.
Pot Hole Beach and Termeil Beach are good for surfing
Termeil Lake is good for fishing
Meroo Head Lookout walking track is an easy 15 minutes to the headland with views of the coast.
Meroo Lake Walking Track is a tranquil 30 min shaded walk by a lake.
Free Camping
There are three campgrounds within the national park. All have toilets but now showers. But with the ocean at your doorstep and fresh lakes to swim in, you can last quite a while without a shower here.
Meroo Head Campground by the beach.
Sunburnt Beach Campground in natural bushland by the beach.
Termeil Point Campground by a beach and lake.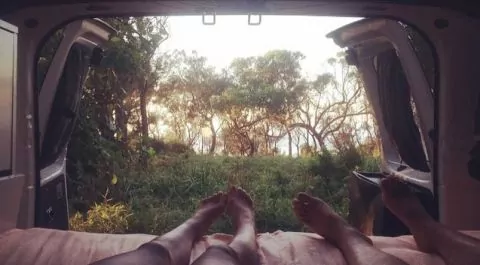 Meroo National Park. Photo: dyl robo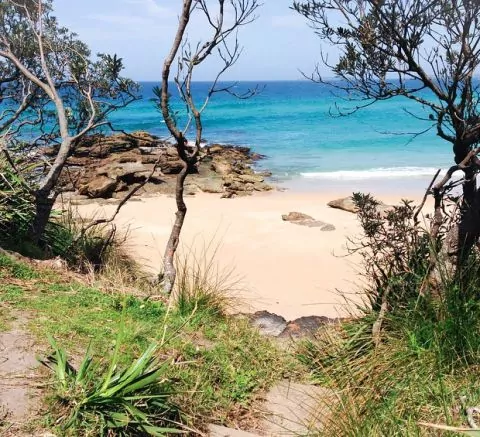 Meroo National Park. Photo: emilychansard via IG
Murramarang National Park
This large coastal national park has some great beachside camping opportunities with the friendly kangaroos. To help you enjoy the landscapes and wildlife, there is a great network of walking trails, lookouts, and picnic spots.
Highlights
Go for a surf at Richmond Beach.
The Depot Beach rainforest walk is a short loop (15 mins) through lush forest that begins and ends at Depot Beach.
Swim and snorkel the crystal clear waters of Depot Beach.
Durras Lake Discovery Trail is a 1.5 km (30 min) loop through the forest and around the lake which highlights the historical aspects of the park.
Honeysuckle Beach Walking Track is a 2.5 km (1 hr) walk through forests and along beaches with scenic ocean views.
Oaky Beach Walking Track is a 30 min (1 hr return) walk to a remote beach - great for a swim.
Pebbly Beach to Durras Mountain is a challenging 6.6 km (4 hr return) hike to a mounain top.
If you like coastal caves, take the Pebbly Beach to Snake Bay coastal walk. 5.6 km (1.5 hr) return.
North Head Lookout and Snapper Head Lookout both give you great views up and down the coast.
Depot Beach and pebbly Beach both have picnic areas. Pebby Beach has gas BBQs, too.
Murramarang National Park Camping
The national park has four campgrounds, three of them suitable for campervans. All have showers and toilets.
Pretty Beach campground is right on the beach and moderately priced.
Depot Beach campground is on the beach and moderately priced.
Pebbly Beach campground is a short walk to the beach and budget priced.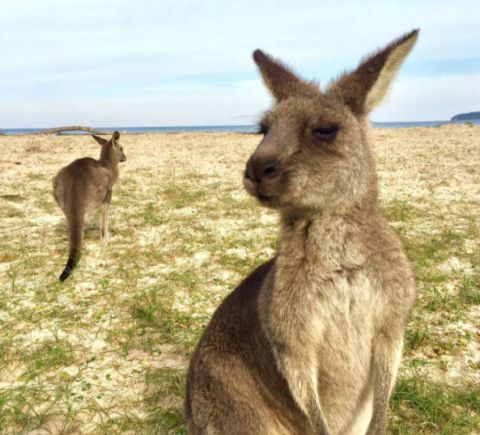 Pebbly Beach, Murramarang. Photo: austraveluk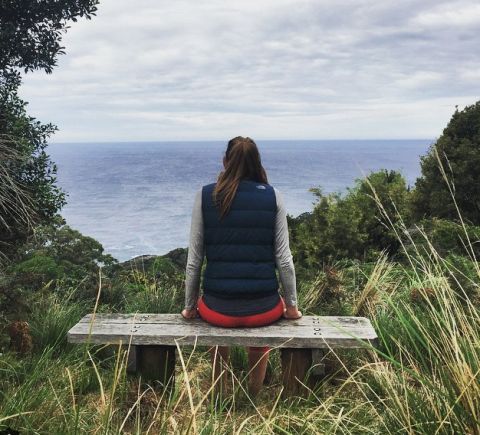 Murramarang National Park. Photo: justinrjonesy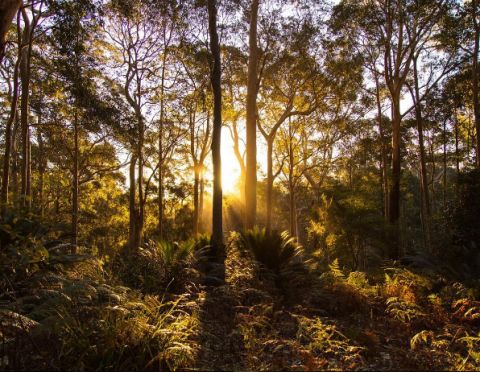 Depot Beach. Photo: mady line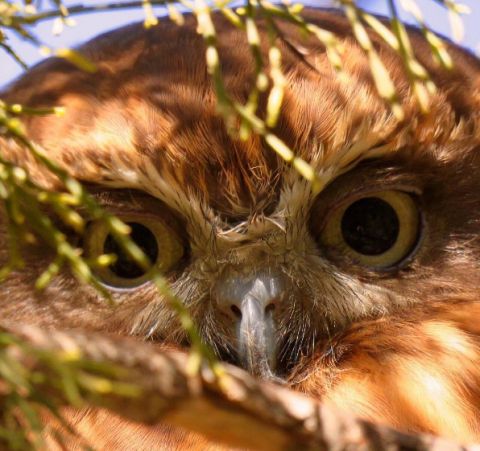 Owl in Murramarang. Photo: marguerite_b899 via Instagram
Eurobodalla National Park
Eurobodalla National Park stretches from Moruya Heads in the north to Potato Point in the south. The landscapes are different from Murramarang - rugged coastlines, headlands covered with coastal scrub, and secluded beaches.
Surf at 1080 Beach
Stop for a dip at Shelley Beach, Moruya Heads.
The Bingi Dreaming Track (13.5 km one way) is a coastal walk that traces the ancient Song Lines of the Yuin Aboriginal people. Enjoy stunning views as you walk.

Bingi Bingi Point Lookout, Mystery Bay Lookout, and Moruya Heads Lookout give you great views of the ocean. Watch for migrating whales in winter.
Camping
Congo Campground is the national park campground and is around $12 per adult.
Beachcomber Holiday Park has excellent facilities and is $40 all up for an absolute beach front site.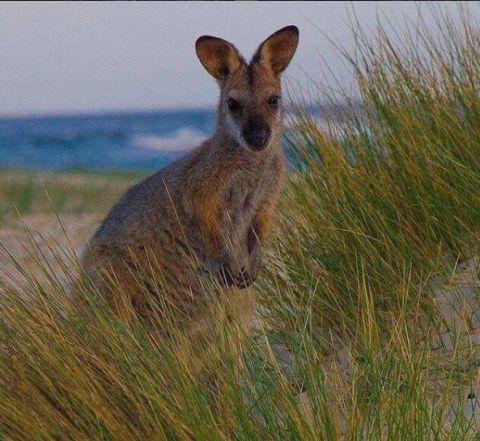 Wallaby in Eurobodalla National Park. Photo: jono_2903_photos via IG

Mogo Zoo
Mogo Zoo provides very large enclosures for its animals. The rhinos and giraffes roam together on savannah plains. They also have the largest collection of primates in Australia. For an additional fee you can experience close encounters with meerkats and red pandas or feed the lions. It's located ten minutes south of Bateman's Bay but there will likely be plenty of billboards to advertise it.
One of the snow leopards at Mogo Zoo. Photo: candyjubb via Instagram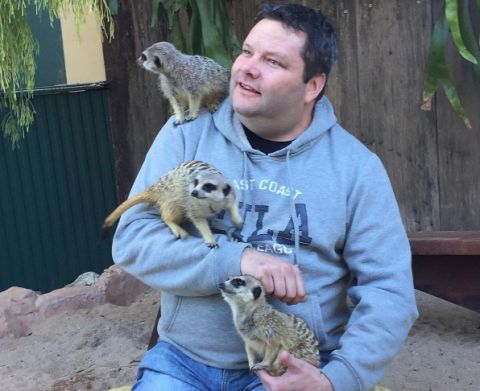 Meerkat encounter at Mogo Zoo. Photo: julianobrien via Instagram
Narooma
Narooma is a pretty seaside town on a blue tree-lined inlet flanked by great surfing beaches. Though it's a beauty in its own right, it is also the jumping off point for another beauty - Montague Island.
Montague Island
The national park island is home to seabirds, fur seals and penguins (September to February). If you volunteer to help with penguin research you might be able to stay on the island overnight in the lighthouse keeper's quarters at a discount. Three-hour guided tours are conducted by the park rangers and need advance bookings.
Wildlife
You can also snorkel or scuba dive with the playful seals! Depending on the season, 400 to 2,000 inquisitive fur seals inhabit the granite rocks of the island. You can book this unforgettable experience through Island Charters Narooma, Lighthouse Charters Narooma and Narooma Charters. These companies also do fishing charters, whale watching tours (winter and spring), seal viewing tours, and Grey Nurse Shark dives.
While in Narooma

, stroll along the

Mill Bay Boardwalk

, which takes you over the water where you'll see large schools of fish and stingrays.

Back in your campervan you can meander along the

Wagonga Scenic Drive

.

If you're a keen golfer, the challenging cliff-top golf course is one of Australia's best with stunning views out to Montague Island.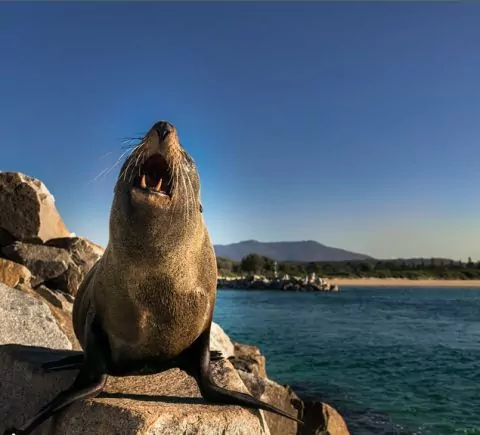 Narooma seal. Photo: dutchadventurer via Instagram.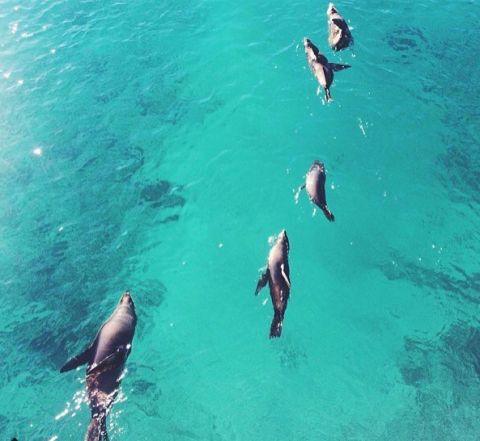 Narooma seals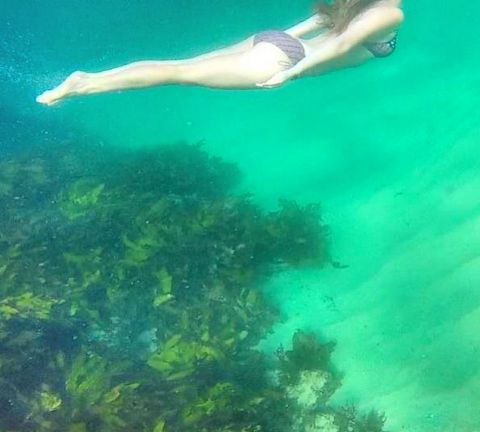 Swimming in the ocean at Narooma. Photo: shobes22
Mystery Bay
Just a little south of Narooma is a secluded little campground by Mystery Bay shaded by natural bush and with views to Montague Island. It is called Mystery Bay Council Camp and it is very reasonably priced. Mystery Bay is a little hamlet, one of those places to chill out, forget the time, and live the castaway life. Little sandy bays can be found all around here to the south, and they are surrounded by natural bush.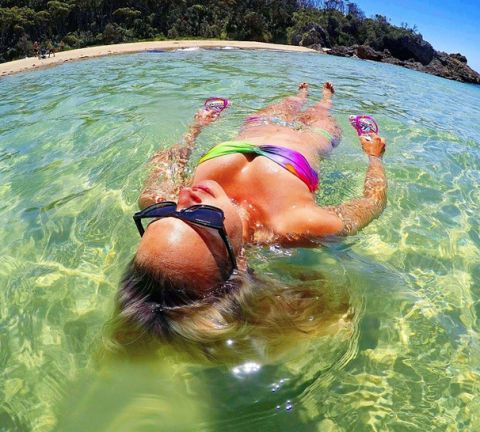 Mystery Bay. Photo: karstanandmaxine via Instagram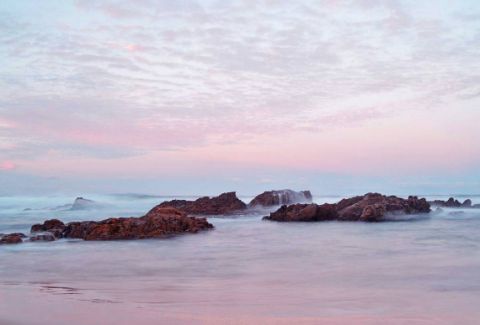 Mystery Bay at dusk. Photo: alexdolstra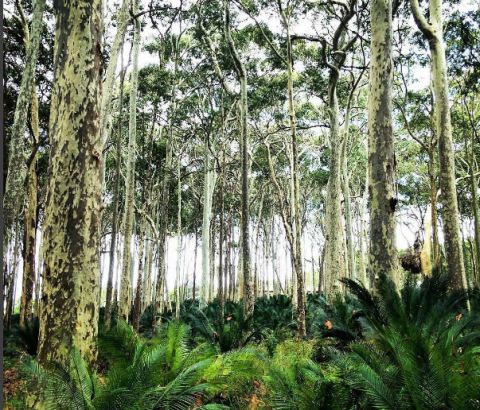 Mystery Bay is surrounded by natural bush. Photo: selenajoy

Sydney to Melbourne Drive
This is part of our 14 day Sydney to Melbourne Drive. We give you a day-by-day itinerary with a list of things to do and see along with the best walks, beaches and places to camp in your campervan, including some free camping so you can make your budget go further.
Next step
Sydney to Melbourne Alpine Coastal Drive