Royal National Park

If you're embarking on the amazing Sydney to Melbourne drive, spend your first day and night in the nearby Royal National Park, a haven for coastal walks and secluded beaches, forest walks, sandstone cliffs, biking trails, whale watching, the famous figure eight rock pool and kayaking.
It is Australia's oldest national park and is the second oldest national park in the world (after Yellowstone). There are three entry points - Otford to the south, Waterfall in the middle, and Loftus to the north and nearest to Sydney, the visitor centre and Bonnie Vale Campground.
Grab a detailed topographical map of walks and highlights in the area at the Royal National Park Visitor Centre just after you cross the river in Audley.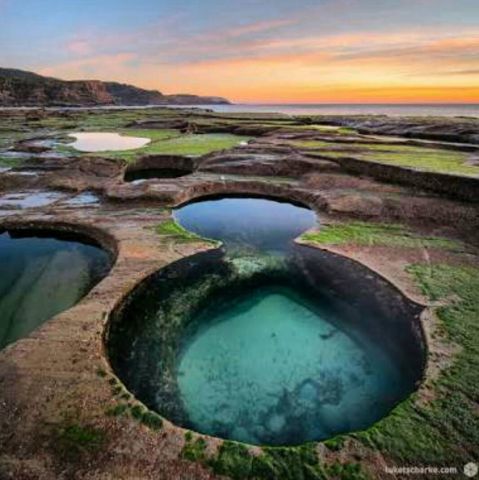 Figure Eight Pools at the Royal National Park


Walks and Lookouts
The Bundeena Drive to Little Marley Beach walk is 8 km return (2 hrs) and passes though heath, fresh water pools and creeks before arriving at Little Marley Beach
The Forest Path is a shaded 4.4 km loop (1 hr) through cabbage tree palms, Gymea lilies and along a creek.
The Karloo Walking Track is 10 km (4 hrs) passed waterfalls and beaches, so bring your swimmers.
Palm Jungle Loop track is a challenging 10 km (5 hr) walk through palm groves to beaches and clifftops with coastal vistas.
Row a boat on the river near the Royal National Park visitor centre.
Wedding Cake Rock lookout provides views across the ocean and along the coast. It is a white slab of sandstone on the cliff face.
Governor Game lookout is on the road that passes through the Royal National Park.
Figure Eight Rock Pool is a photogenic rock pool in the morning light but it is on a dangerous tidal ledge. Do not visit it at mid or high tide due to unexpected waves that wash people into the ocean. Only attempt it at low tide when the ocean is calm. Many people have hurt themselves. Check tides here.
Royal National Park. Photo by livingthedreamyogi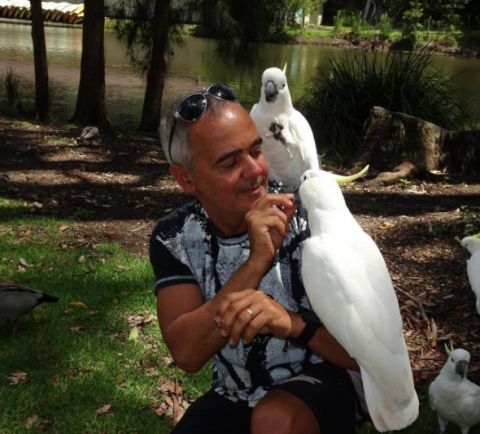 Friendly cockatoos at the Royal National Park. Photo: findmyaustralia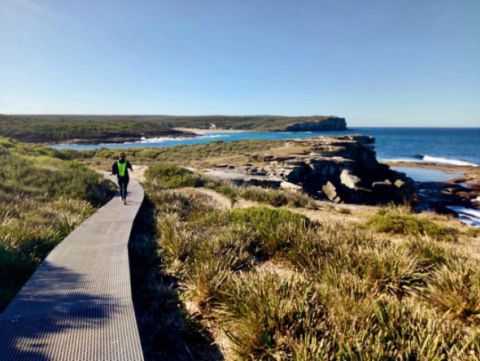 Royal National Park Coast Walk. Photo: explorer downunder
Camping in Royal National Park
Enjoy some beachside camping at Bonnie Vale Campground. Campervans welcome.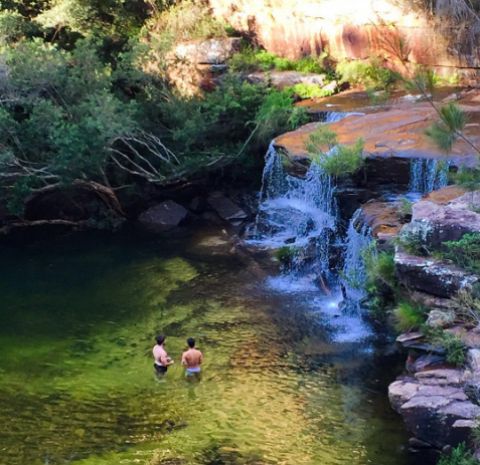 Winifred Falls. Photo by shrubsy
Sydney to Melbourne Drive
The Sydney to Melbourne Drive in 14 days
- A day-by-day itinerary for the drive of a lifetime.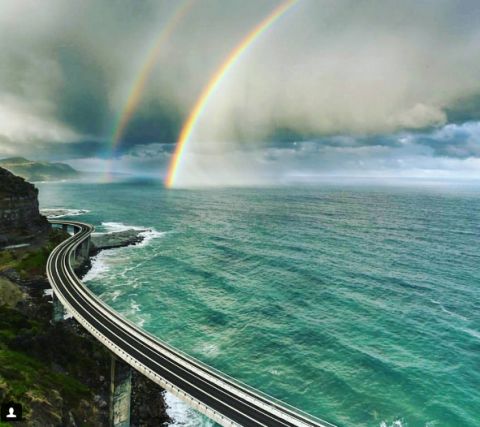 Sea Cliff Bridge. Photo by David Wimble.
Next step
Sydney to Melbourne Alpine Coastal Drive