Wilson's Prom

How does one put the beauty of the Wilson's Promontory, ('Wilsons Prom' to locals) into words? Wilson's Prom is Victoria's largest coastal wilderness area and most popular national park. It is crammed with magical landscapes and wildlife such as emus, seals, wombats, echidnas, rosellas and kangaroos.
The drive from the entrance at Yanakie to Tidal River settlement camping area is scenic with beaches and bushland easily reached by side roads. But the best way to enjoy the spectacular scenery is to walk amidst it on over 80 km of walking trails.
Walks not to be Missed
The Mount Oberon Summit walk is a 1 hr strenuous walk to the top that begins at the Telegraph Saddle car park. You will be rewarded with stunning views at the top.
The Big Drift - This 2 km walk through sand dunes is just inside the National Park near the Stock Yard campsite.
One of the Coastal Walks. There are a few. One example is Norman Beach to Picnic Bay. It's 3 hrs one way, perfect for a day hike. This four-beach walk (Norman Beach, Tidal Overlook, Squeaky Beach, Picnic Bay) that gives you the beauty of the sea and the land. Starts from Tidal River car park.
Wilson's Prom is also known for its wineries and food producers. If you'd like to treat your taste buds, follow the food and wine trail on the Food Map.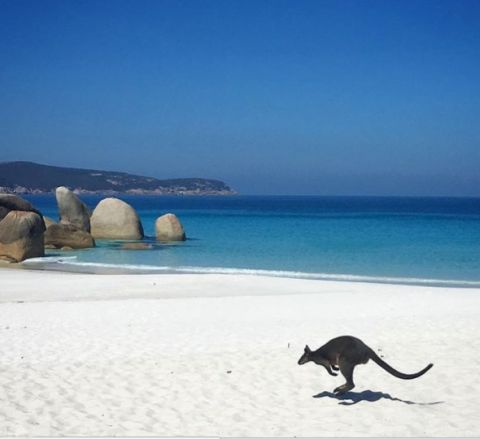 Waterloo Bay at Wilsons Prom. Photo: kraftyxx via IG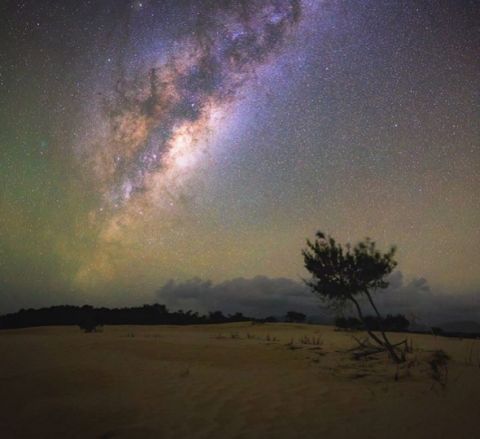 Night sky over the Big Drift. Photo: aaronzajonc via IG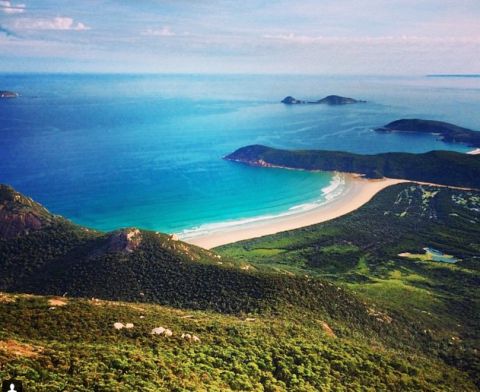 View of Wilsons Prom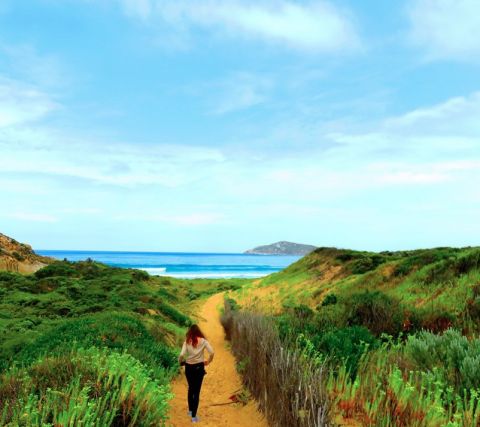 Norman Beach to Squeaky Beach walk. Photo: adventureliesinfront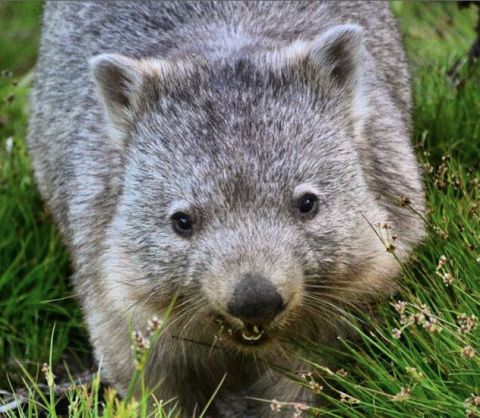 Wombat. Photo: clementinecaptures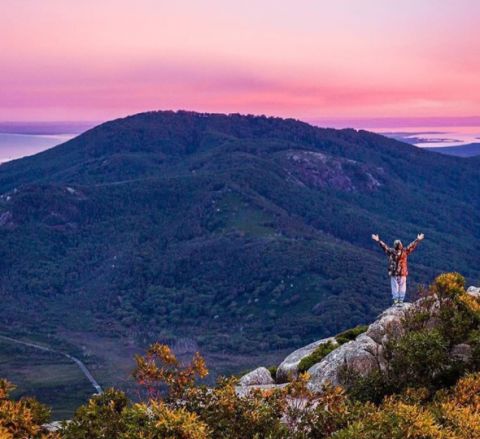 Mt Oberon. Photo: maxkrusecreative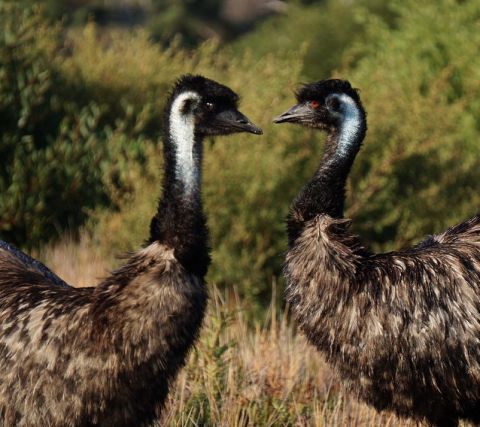 Emus. Photo: smileygidget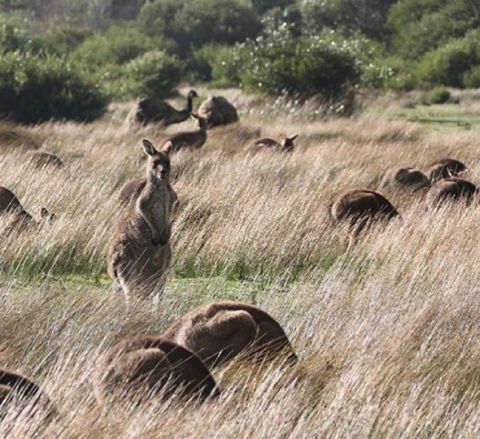 Kangaroos. Photo: malin6698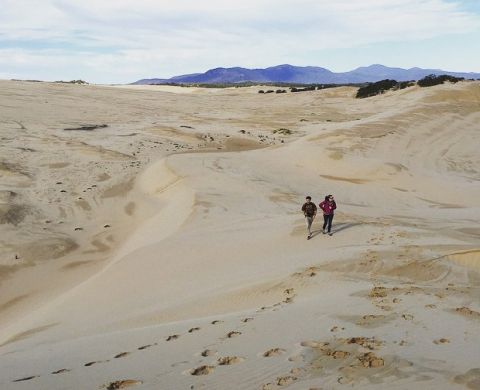 The Big Drift. Photo: kirsten jane art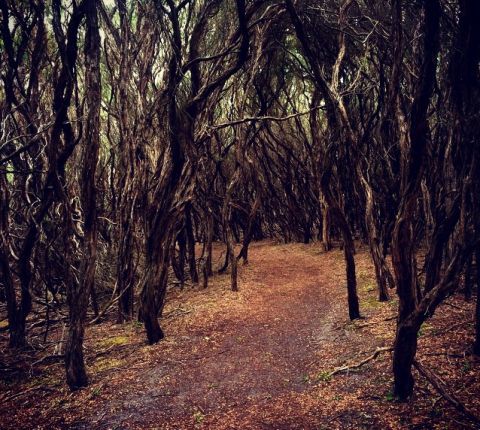 Photo: ginalivinlife
Wilsons Prom Camping
Camping at Wilson's Prom can be difficult, especially in summer, due to its popularity.
Tidal River Campground is the hub of the national park. It has hot showers, laundry, dishwashing stations, picnic tables and free gas BBQs. Here you will also find a general store, the National Parks Visitor Centre, and a Café. Rates start at $60 per night for the site.

Stock Yard Campground is just inside the gate. It has no beach access but Whiskey Bay is a short drive away. It has hot showers, flush toilets, picnic tables and BBQs. Rates start at $48 for the site.
Camping Nearby
If you miss out on Tidal River or Stock Yard Campgrounds, there are plenty of pretty camp sites and campervan parks nearby at Waratah Bay, Foster and Inverloch. Here are our picks based on reviews.

Waratah Bay Caravan Park is a 50 minute drive from Tidal River Campground. It is highly reviewed, right on the beach, and has clean modern facilities including camp kitchen, laundry, hot showers and covered BBQs. Mature trees keep sites shady. Rates start from $32 per site.
BIG4 Inverloch Holiday Park is 1 hr and 15 m in from Tidal River. It is highly reviewed and has a heated swimming pool, bouncing cushion and playground in addition to all the regular amenities such as camp kitchen, laundry, hot showers and gas BBQs. Rates start from $50 per night for the site.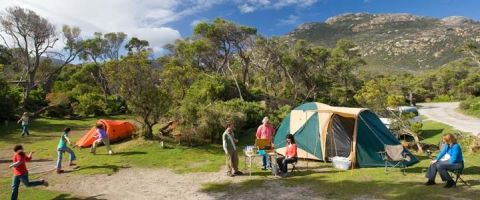 Tidal River Campground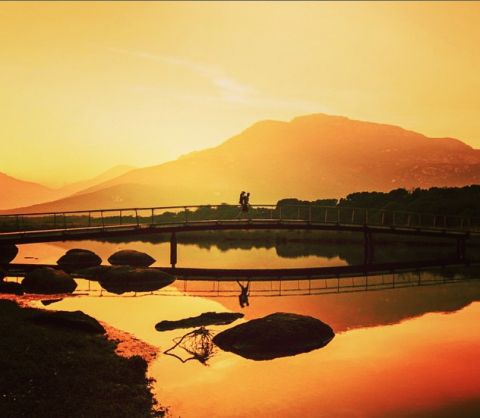 Tidal River. Photo: lauraalycebell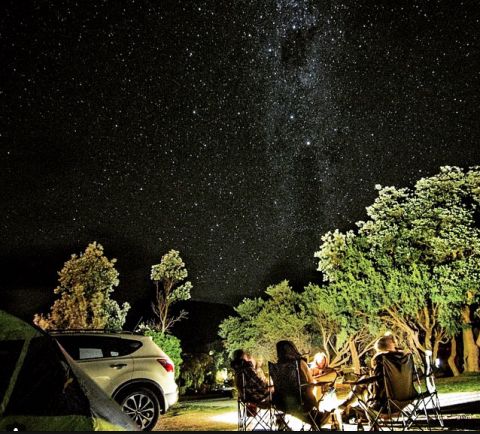 Tidal River Campground at night. Photo: lauraalycebell
Sydney to Melbourne Drive
This article is part of our Sydney to Melbourne Drive series for campervans. It's a 14 day self-drive tour along the coast and we give you the best places to stay, the top things to do, and key places to stop.
Next step
Sydney to Melbourne Alpine Coastal Drive