This is a vast coastal wilderness with plenty of walks, a summit climb and swimming beaches. If time was short, you could skip Bremer Bay and head straight for Fitzgerald River National Park, stopping in at Ravensthorpe visitor center to pick up a map of the park.
Browse the photogenic collection of historical items in the Bremer Bay Café and enjoy good coffee and healthy food while you're there. You can also access a large sand dune system from here.
Bremer Bay Cafe.
STOP 2: Bremer Bay Beaches
Get the sea breeze in your hair and sand between your toes at some of these beaches. The water is ice cold but as clear as you'll get anywhere in the world!
Native dog Beach

and

Blossom Beach

to the east of Bremer Bay face west making them great for watching sunsets. They are backed by dunes. There are rips so don't swim here.

Little Boat Harbour

faces north and is protected by Henry Point.This is usually a calm beach.

Short Beach

is to the south of Bremer Bay facing east and is sheltered by a rocky reef.

Fisher Beach

at Bremer Bay Boat Harbour faces north and is sheltered by a breakwater. This is the calmest beach in which to swim.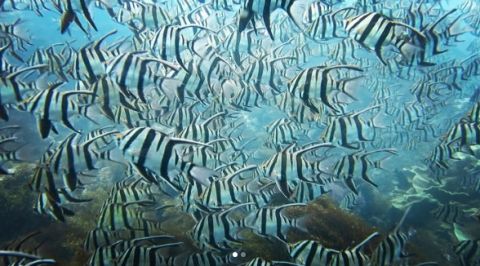 Diving at Bremer Bay. Photo: _claire_ross via IG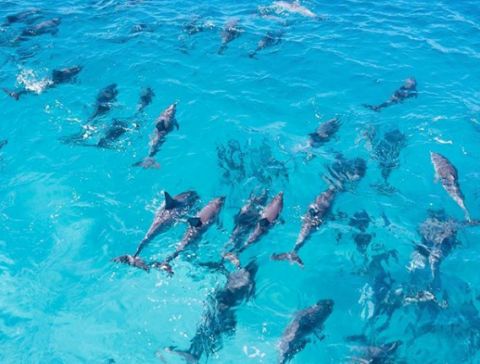 Dolphins at Bremer Bay. Photo: saltwaterlifestyleimages via IG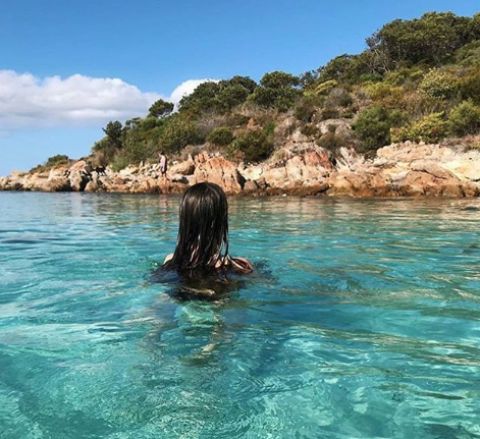 Bremer Bay. Photo: emmawaade via IG
STOP 3: Fitzgerald River National Park
The Fitzgerald River National Park is divided into two halves, the north end and the south end. The south end can be accessed from Bremer Bay and includes West Mount Barren, Ann Point and St Mary's Inlet Campground. The north end has more attractions and two campgrounds and is accessed from Hopetoun.
Rejoin the Pacific Highway and travel east to Ravensthorpe and drop into the Fitzgerald Coast visitor centre to grab maps of the Fitzgerald National Park. Continue down to Hopetoun to enter Fitzgerald River National Park. FRNP is one of the largest national parks in Australia and it protects some stunning coastlines and diverse landscapes. During winter, southern right whales swim close to shore, making it a great whale watching spot.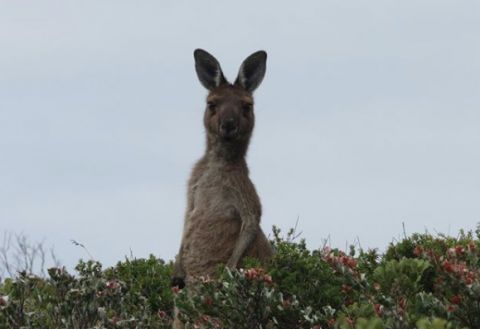 Local wallaby. Photo: asturner95 via IG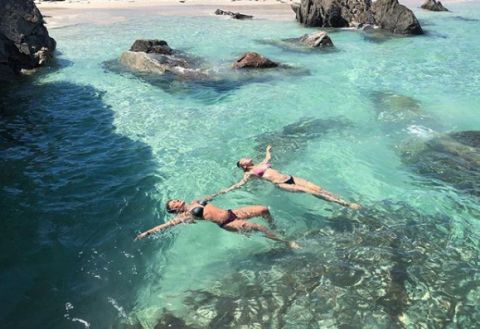 Getting our vitamin SEA at FRNP. Photo: chiaraplk via IG
Scenic Drives
The northern coastal part of the national park has a sealed road – Hamersley Drive – that will take you from Hopetoun to all the highlights in this corner of the park. These include:
Four Mile Beach and Campground.

There is a picnic ground with sheltered tables overlooking the white sand beach and blue waters of the southern ocean.

Barrens Beach

is a sheltered swimming beach nestled between dunes and a quartzite headland. It is an information hub and is a must see on your trip to Fitzgerald River National Park.

Barrens Lookout

is a short walk from the car park through a natural rock garden and coastal heathland dotted with wildflowers in spring.

East Mylies

has a walking trail over a small bridge and down to the beach that is 600 m return.

Mylies beach

has a picnic site nestled in the dunes and a creek-side walk to the beach. The limestone cliffs here are unusual in that most of the cliffs in Fitzgerald River National Park are of ancient quartzite and schist rock that is 400 million years old. At a mere 2 million years old, these limestone cliffs are young by comparison.

Cave Point

is a 600 m walk from the car park that is suitable for wheelchairs. The colourful jagged rock at Cave Point is 4 million year old schist rock that was once sediment on the seabed before it was pushed up. From Cave Point you have a great view of East Mount Barren. Its jagged outline resembles a sleeping dragon.

Cave Point connects with the 20 km Hakea Trail

. Enjoy part of the trail, if you have time, by taking the 1.6 k m return trip to scenic West Beach.

At West Beach

the schist rocks have been sculpted by the ocean into beautiful shapes that reveal bands of colours including glittering mica and pink garnets. There's a lookout seat on the path is a great spot to enjoy the ocean and spot whales (in winter)

Hamersley Inlet and Campground

is a fantastic bird watching spot due to year round fresh water. The place is a chorus of song birds. You'll also see black swans and other water birds. A path follows the inlet from the picnic ground to the beach.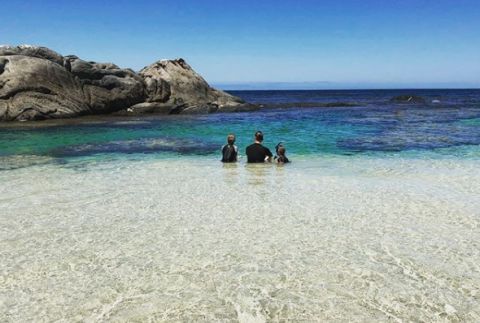 Snorkeling at Barrens Beach. Photo: sonyahennesyphotography via IG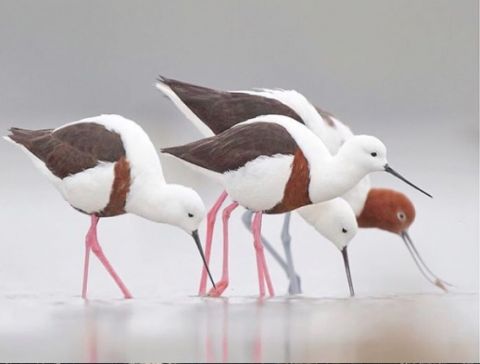 Banded Stilts at FRNP. Photo: georgina_steytler via IG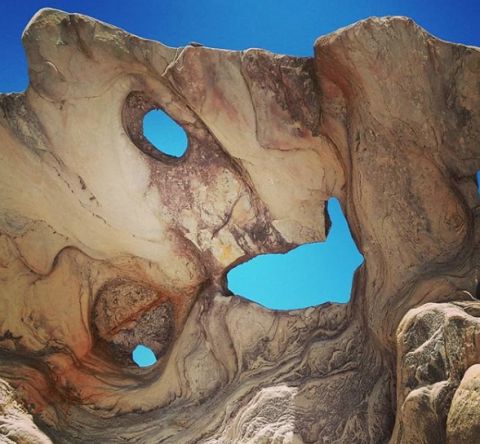 The sculpted rocks of West Beach. Photo: laziafra via IG

Walks
Hamersely Inlet

can be explored via a path from the picnic area to the beach, It's 2.2 km return.

Caves Point

has a 1.6 km return walk to West Beach along the Hakea Trail (see above)

Climb to the summit of East Mount Barren

. On a clear day you'll see the peaks of the Barrens Range all along the coast and the Doubtful Islands near Bremer Bay. If you don't fancy tackling the hike to the summit, rest assured that the trailhead car park itself has some of the best views in the park.

The Hakea Trail

is a 20km trail from Cave Point to Quoin Beach.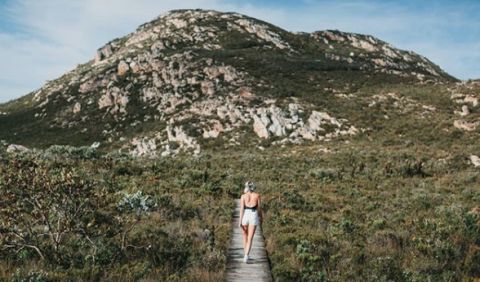 Walks of FRNP. Photo: jarradseng via IG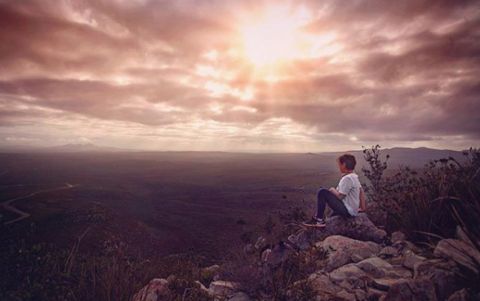 Mount Barren summit. Photo: bingcoastalife via IG
Camping Fitzgerald River National Park
Hamersely's Inlet is located on the inlet near the beach amongst forest. Facilities include toilets and BBQs.
RATES: call 0427 264 377
Four Mile Campground is the first campground you come to from Hopetoun and is close to the beach. Facilities include toilets, picnic tables and gas BBQs.
RATES: $11 per adult. $7 concession. $3 child.
St Mary's Campground in the south end of the park is near the beach. There is no mention of facilities.
RATES: $8 adults. $6 concession. $3 children.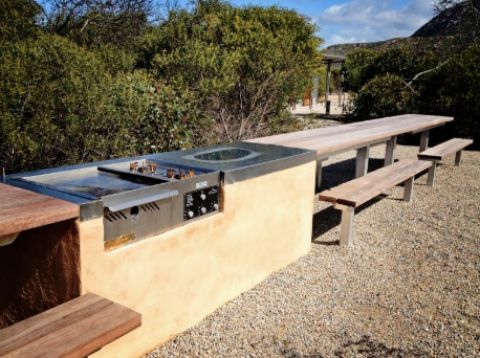 Four Mile Beach Campground gas BBQs.
Bremer Bay Caravan Park is located on the inlet and a 15 minute walk of the general store. Facilities include showers, toilets, camp kitchen, BBQs, tennis and basketball courts, playground, dump point, store.
RATES: $33 - $44 for two adults. Additional adults $15 - $21 each. Additional child $9 - $12.
Bremer Bay Beaches Resort and Tourist Park is located south of Bremer Bay in bushland within easy reach (by car) of the beaches. Facilities include bathrooms, laundry, camp kitchen, BBQs, pool, tennis courts and café.
RATES: 2 people - powered campsite $40 - $70. Unpowered $35 - $45. Additional adults $10.
Tozer's Bush Camp

gets rave reviews. They don't have a website but you can email them at tozersbushcamp at gmail dot com or call them on 0428 371 015. The campsite is surrounded by natural heathland and wildflowers and they cook wood fired pizzas on Saturday nights. There's a big communal table in the camp kitchen and it has a friendly vibe.
Map of the Perth to Adelaide Drive
Look for the purple tags to locate the highlights mentioned in this article.