Campervan Touring Information
Broome in 2 Days
Distance
Broome to Perth - 2,740 km | 28.5 hrs
Broome to Port Hedland - 604 km | 6 h 15 m
Broome to Fitzroy Crossing - 400 km | 4.5 hrs
Broome has a laid back eternal-holiday vibe. There's plenty to do here so hang out a while. We recommend spending at least two full days here.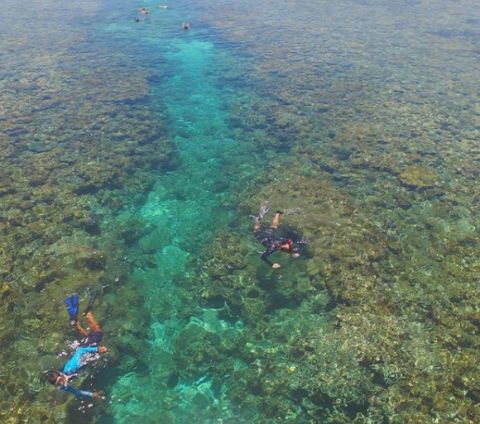 Rowley Shoals in Broome, WA. Photo: jtux via IG
Things to do in Broome
Stroll Cable Beach, a long stretch of white sand and turquoise waters.
Enjoy a camel ride at sunset along Cable Beach
Hire a kayak and get close to sea turtles and (if you're lucky) snub-nose dolphins.
Drive south to the Broome Bird Observatory to observe the rich birdlife
Broome Historical Society Museum is in town
Watch whales during migration season (May – Nov)
At Gauntheaume Point you can see a dinosaur footprint
During full moon between May – October the reflection of moonlight on the rippled water at low tide on Town Beach creates an optical illusion called Staircase to the Moon.
Rowley Shoals is an excellent snorkeling spot. Gaps between the reef shoals create a flowing deeper section that you can drift down while enjoying the marine life (take a boat tour out there).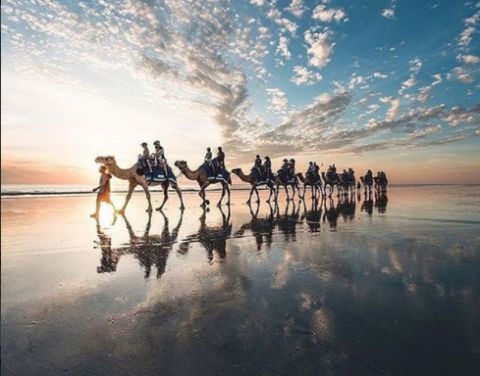 Camels on Cable Beach, Broome WA. Photo: alaiisema via IG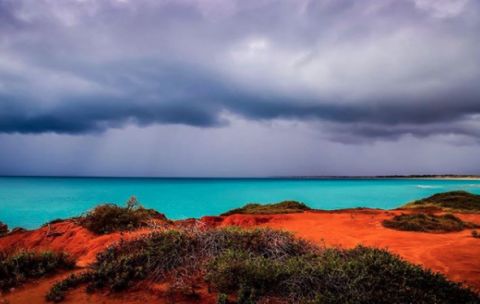 Desert meets sea at Broome, WA. Photo: celestephotography via IG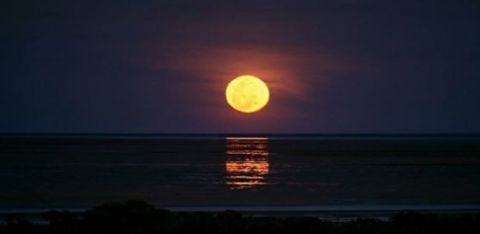 Staircase to the moon, Broome WA. Photo: tracyryanphotography via IG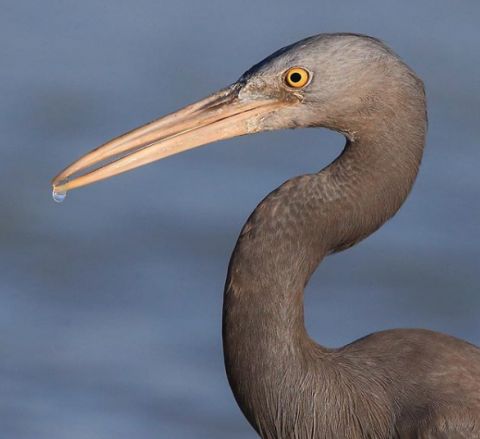 Waterbirds in Broome, WA. Photo: georgina steytler via IG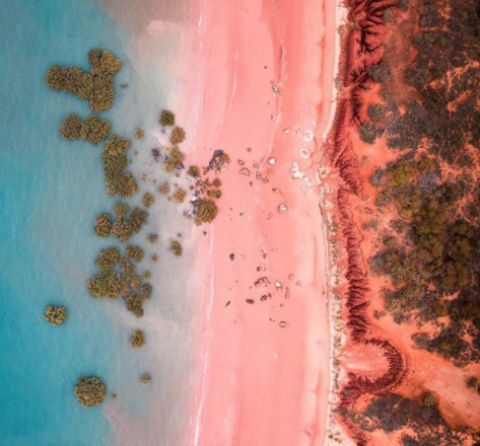 Pink sand, Roebuck Bay, Broome. Photo: paulmichael via IG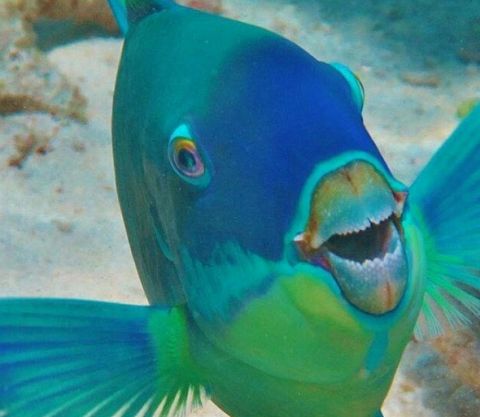 Rowley Shoals, Broome WA. Photo: saltitrix via IG
Campervan Camping in Broome
1. Cable Beach Caravan Park - 4.1 stars on Google.
Facilities include a gorgeous pool with waterfalls and landscaping, a café, laundry, playground, BBQs, camp kitchen, WiFi, dump station, shady sites and tourist information.
RATES: from $40/day or $260/week for 2 people. Additional adults $15.
2. Roebuck Bay Caravan Park - 3.8 stars on Google
If location is more important to you than facilities, Roebuck Bay Caravan Park is right on the beach in town. The toilets and showers are a bit old and there is no real camp kitchen or other facilities, but you have the beach at your door and the atmosphere in the campsite is friendly.
RATES: Unavailable
Map of Broome to Perth Drive
Western Australia Road Trips