Bunbury, WA
Drive Time: 2 hr 45 min | 223 km
On the way to Bunbury, you could stop in at Yalgorup National Park on the coast to enjoy the migratory birds, take a walk and see the ancient thrombolites of Lake Clifton. There are four walks (Lake Preston, Lake Clifton, Heathlands, and Lake Pollard).
There is camping on the banks of Martins Tank Lake. Facilities include a camp kitchen, gas BBQs, dishwashing sinks, dining tables an benches.
Rates: $11 per adult. $3 per child under 16.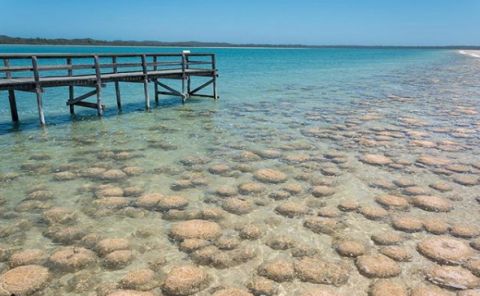 Thromboloites, Yalgorup National Park. Photo: flipflopwanderers bia IG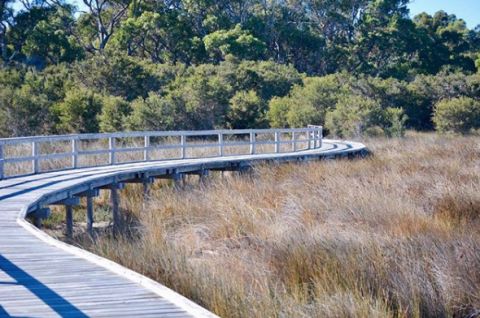 Yalgorup NAtional Park boardwalk. Photo: nightrav3n via IG
Dolphins
Bunbury is famous for its bottlenose dolphins. They swim in close to shore at Koombana Beach. The Dolphin Discovery Centre on Koombana Beach will take you out to swim with them (from $85 adults) or to view them from the deck of a boat ($54 adults). Children and concession rates are available.
Things to do in Bunbury
The following attractions are all within a 1 km radius and can easily be walked, even if you wish to include Koombana Beach and the Dolphin Discovery Centre.
Marlston Hill Lookout is a good vantage point from which to view Bunbury.
Wyalup-Rocky Point

is a rocky stretch of coastline, which is fun to explore.

Back Beach

is a good swimming beach.

Bunbury Regional Art Gallery

is housed in a Victorian convent, now painted pink. They have changing exhibitions as well as their permanent collection of prominent Australian artists.

Rose Hotel,

built in 1865, is a lovely Victorian hotel with iron lacework, fireplaces inside and tables with umbrellas outside. Grab a beer (or wine) and go for a wander through this lovely old building.

Bunbury Museum and Heritage Centre

(Paisley Centre) is a compact museum filled with beautiful objects and heartwarming stories about the history of Bunbury.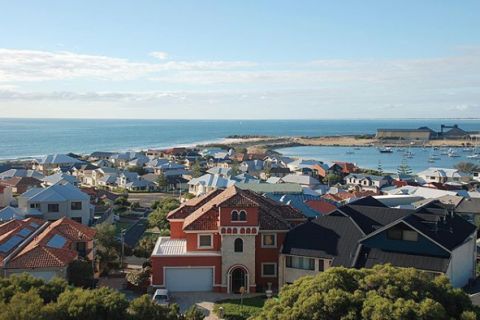 View of Bunbury, WA. Photo: leesie136 via IG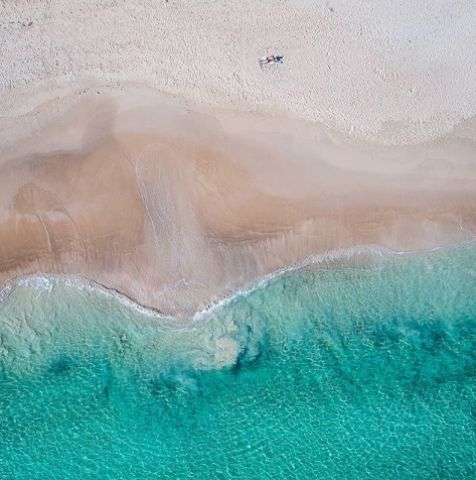 Backbeach, Bunbury, WA. Photo: evolvephoto via IG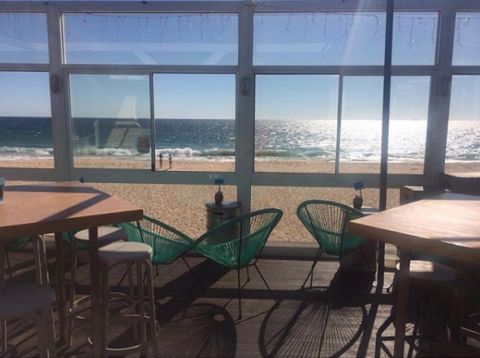 Backbeach Cafe Bunbury.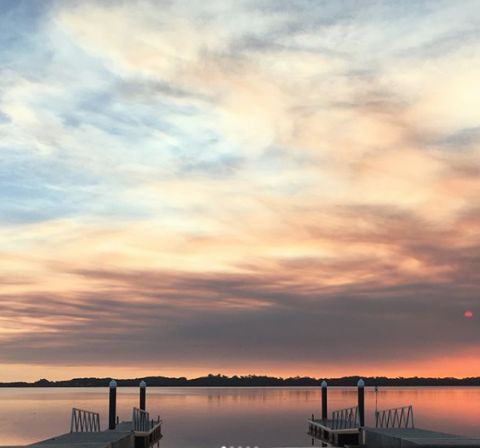 Bunbury Harbour. Photo: megaleforce via IG
Nature and Wildlife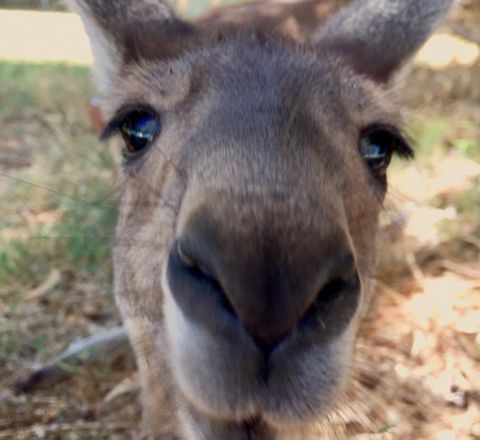 Friendly wildlife. Photo: kaybe1982 via IG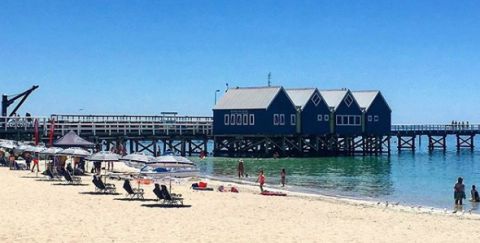 Busselton Jetty. Photo: giorgiadarin travel via IG
Camping in Bunbury and Busselton
You can stay in Bunbury by Koombana Beach or head south to Peppermint Grove. The following holiday parks receive the best reviews.
Discovery Parks Bunbury Foreshore
Within walking distance of the centre of town and right across from Koombana Beach this is a sweet location. Facilities include a camp kitchen, BBQs, WiFi, laundry, swimming pool, games room, jumping pillow, tennis and basketball courts.
Rates: $45 for 2. $10 per additional adult


BIG 4 Beachlands, Busselton
This is one block back from the beach and has grassy sites and is very kid-friendly. Facilities include Free WiFi, jumping pillow, playground, waterpark, heated swimming pool, sun lounges, table tennis, go-carts, adult coffee lounge, lending library, gas BBQs, camp kitchen, showers and laundry.
Rates: $45 for 2 adults $14 additional adults. There's a 2 night minimum stay.


Peppermint Grove Beach Holiday Park
This park is close to the beach (350 m) with shady sites. Facilities include new bathrooms, laundry, camp kitchen, mini golf, tennis, onsite shop and liquor store and a BBQ area. (Adhere to the check-in and check-out times otherwise you might incur a fee.)
Rates: $35/2 adults. $10 additional adults.


Camp Grace
This beachside campground is run by Grace Christian School of Bunbury and it is reasonably priced. Facilities include a camp kitchen, dining area and bathrooms.
Rates: $26/2 adults. $13 additional adults.
Map of the Perth to Adelaide Drive
Western Australia Road Trips