Campervan Touring Information
Jurien Bay
Distance
Jurien to Geraldton - 196 km | 2 h 15 m
Jurien to Perth - 220 km | 2.5 km
Jurien to Pinnacles - 42 km | 35 min
Jurien to Broome - 2,127 km | 22 h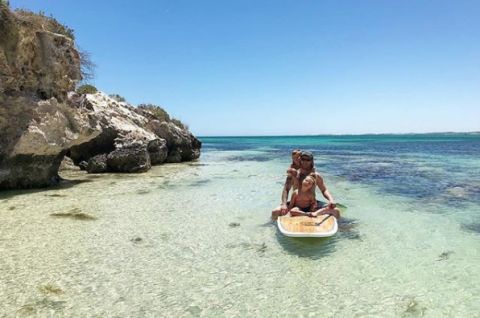 Paddleboarding Jurien Bay. Photo: jurien_bay_adventures via IG

Greenough
From Geraldton your first stop will be Greenough a charming and historic country town famous for its leaning trees. Strong south winds have forced the Red River Gums (Eucalyptus Camaldulensis) to grow horizontally. You'll find these River Gums throughout southern Australia along river banks and flood plains, but only in Greenough Flats do they grow horizontally. To photograph them, pull into the purpose built parking lot off the Brand Highway, 21 km south of Geraldton.
Greenough has some well-preserved Victorian limestone buildings which are protected by the National Trust of Australia and can be accessed through the Visitor Center (9 am – 4 pm). A brochure will inform your stroll from building to building.
Elsewhere in Greenough, the Greenough Museum and Gardens is a beautifully restored 2 story house which is being transformed into a living community eco-museum examining the social life of Greenough from Aboriginal time to the present.
The Greenough Wildlife and Bird Park is a privately run rescue facility for injured and sick wildlife. ENTRY FEE: $12 adults $9 kids. Concessions prices.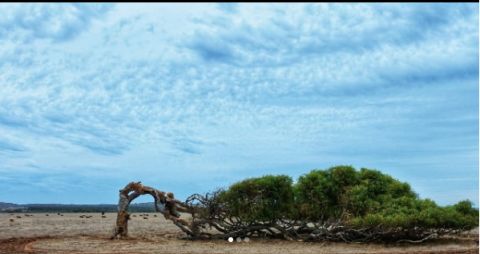 The leaning trees of Greenough. Photo: nfwahab via IG

The Illegal Tender Rum Company
Dongara
40 km (25 min drive) south of Greenough is Dongara. If you are in need of a coffee stop, Moreton Bay Café is a pleasant place for it. The tiny cottage sits beneath a beautiful big shady fig tree.
The Illegal Tender Rum Co does tours and tastings for $30 (includes a gift). They have some great rum cocktail recipes on their website if you happen to pick up a bottle while you're there. They are a community-minded company that supports local non profits.
As you continue to Jurien Bay, stop at Fishermans lookout and Grigson Lookout for great photo opportunities.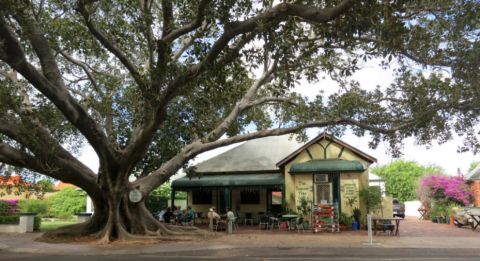 Moreton Bay Cafe. Photo: OurNakedAustralia.com.au
Jurien Bay
Dive or snorkel the Jurien Bay Marine Park and take a sea lion charter

to see these charismatic guys. You can do this through Turquoise Safaris - $90 for a three hour snorkel or $50 for a 1.5 hour sea lion visit with no snorkel.



Lesueur National Park

is worth a visit in wildflower season (July – Sept) although there are other highlights (research). Take the 18 km loop through the park, stopping to enjoy and photograph the changing landscapes. It is a 30 min drive north east of Jurien Bay.



The Turquoise Way Trail

is a 14 km sealed track from the Jurien Bay Marina along the coast to the Hill River Mouth in the south. The track is good for walkers, joggers and cyclists and passes through waterfront parks with sheltered picnic tables, gas BBQs, drinking water and outdoor showers.



HIre a Stand up paddle board

to explore the beautiful Jurien coast.



Swim out to the pontoon

for a sunbathe, or just because.



Jump from the jetty

into the water. Kids love it.



Cervantes is just 22 minutes away.

Lesueur National Park. Photo: adventuresofjez via IG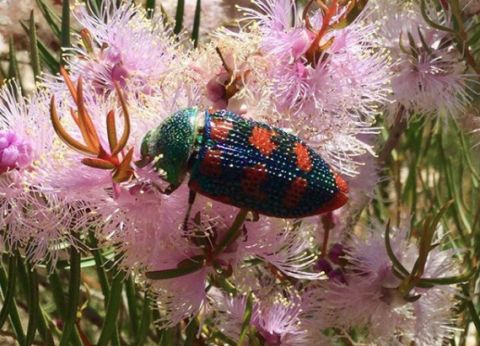 Jewel Beetle in Lesueur National park. Photo: travellingwtihjane via IG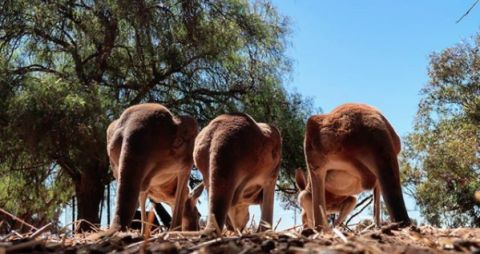 Local kangaroos. Photo: sand.im.schuh via IG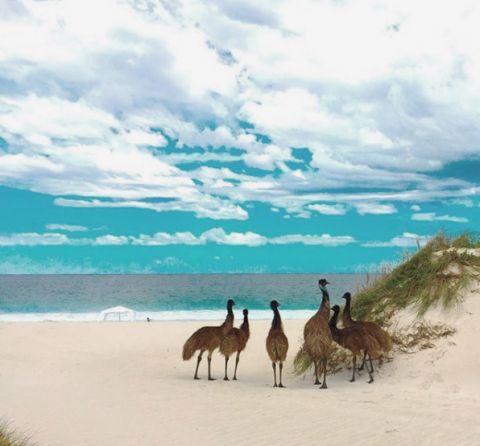 The beach is crowded today! Photo: ksea_jbay via IG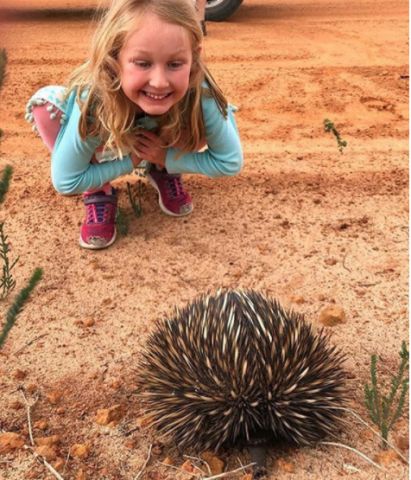 Lesueur National Park. Echidna. Photo: lauren douglass via IG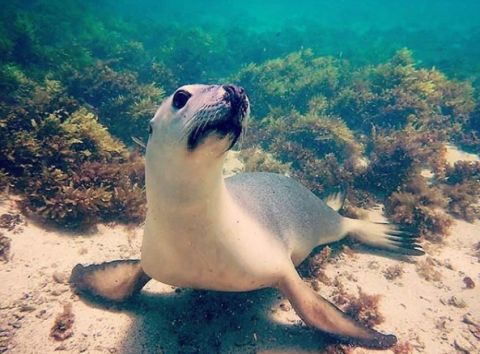 Meet these friendly fellows. Photo: ling.scott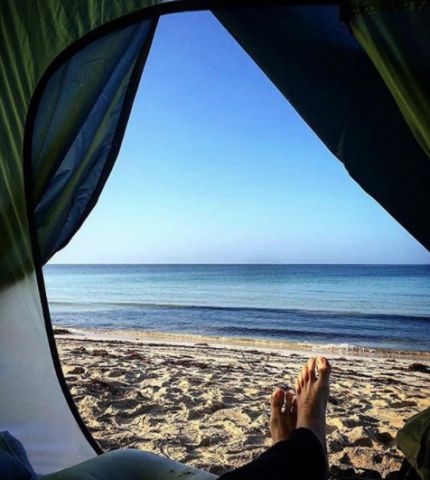 A room with a view. Beach camping! Photo: mariano8699 via IG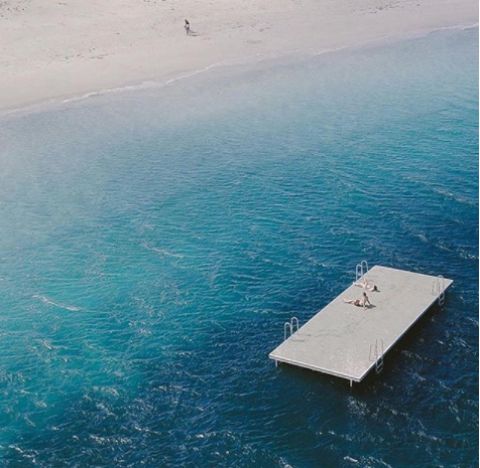 Swim out to the pontoon. Photo: chris.nold via IG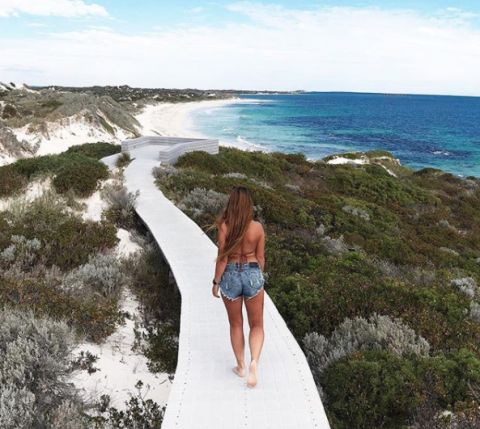 The Turquoise Way Trail. Photo: svenjasaskia via IG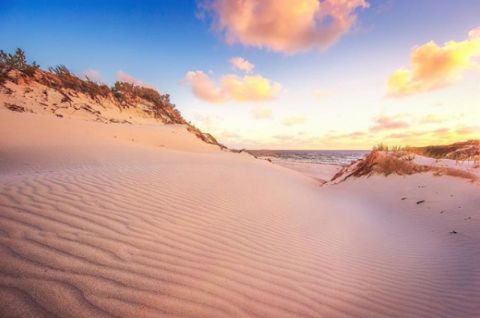 Photo: sundaysunset.images via IG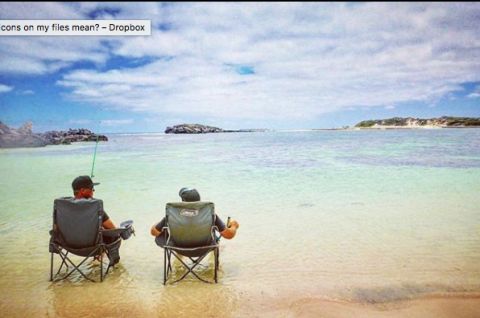 Best seat in the house. Jurien Bay. Photo: jadebathern via IG

Caravan Parks near Jurien Bay
The Jurien Bay Tourist Park

is located near the beach in the middle of Jurien Bay. The sites are beneath shady trees on a fine gravel ground. Facilities include camp kitchens, laundry and hot showers, gas BBQs and sheltered tables, a jumping pillow and playground.
RATES: $42/night for two adults. $10 additional adults.
RAC Cervantes Holiday Park is located in the middle of Cervantes. Facilities include BBQ areas, camp kitchen, swimming pool, showers and laundries.
RATES: $41/night for two adults. $15 additional adults.
Map of the Broome to Perth Drive
Western Australia Road Trips