Campervan Touring Information
Kalbarri National Park
Distance
Kalbarri to Geraldton - 168 km | 2 hr
Kalbarri to Perth - 570 km | 6.5 hr
Kalbarri to Monkey Mia - 400 k m | 4.5 hr
Kalbarri to Broome - 1900 km | 19.5 hr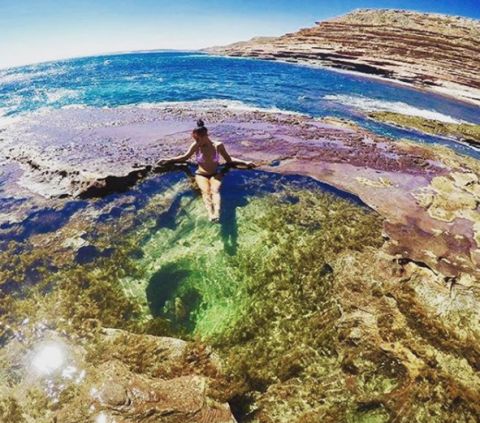 Blue Hole in Kalbarri.
If you leave Denham early enough you'll reach the coastal town of Kalbarri by lunch time.
On the road into town, you can call in at the Kalbarri National Park Headquarters to gather information. There are two entry points as you leave Highway 1 which will take you to some of the park highlights (see below) before you even reach the town of Kalbarri.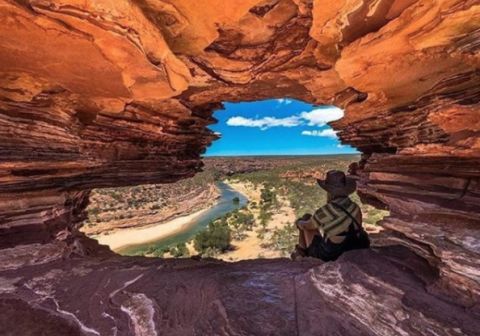 Nature's Window, Kalbarri National Park. Photo: gostudyaustralia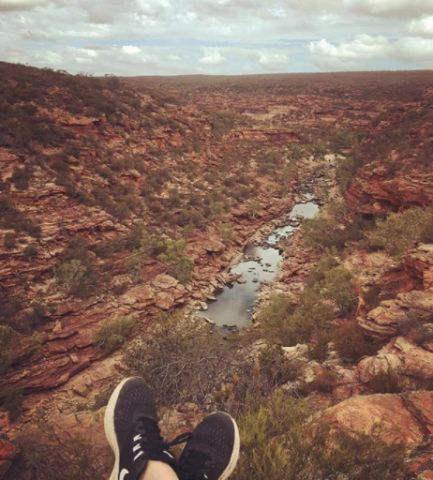 Z Bend, Kalbarri National Park. Photo: Adrienne_byrne via IG
Things to do in Kalbarri
Chinaman's Beach is at the mouth of the Murchison River and is a good point from which to take a beach walk.
Rainbow Jungle is a parrot breeding center with lots of parrots, garden ponds and a giant maze.ENTRY: $16 adults $8 kids. Maze extra.
Pelican feeding happens every day on the beach in front of Pelican's Cafe.
Kalbarri National Park
Z Bend gives you views over the Murchison River Gorge and has two walks. Z-Bend Lookout is an easy 1.2 km return walk. Z-Bend River Trail is a 2.6 km return walk. There are toilets and BBQs.
Nature's Window is the iconic arch of red layered sandstone that frames the Murshison River. It is an easy 1 km return walk on a sealed path.
The Loop Trail will take you on a 8km loop into the river gorge.
Coastal Cliffs (see below).
Pink Lake (see below).
Kalbarri Coastal Cliffs
A second part of the Kalbarri National Park is a leisurely 20 minute drive that runs south of Kalbarri along the coast which you could do heading south on the way out of town. Each of the nine or so stop-off points offers coastal views and walking trails. Some also have good snorkeling and swimming.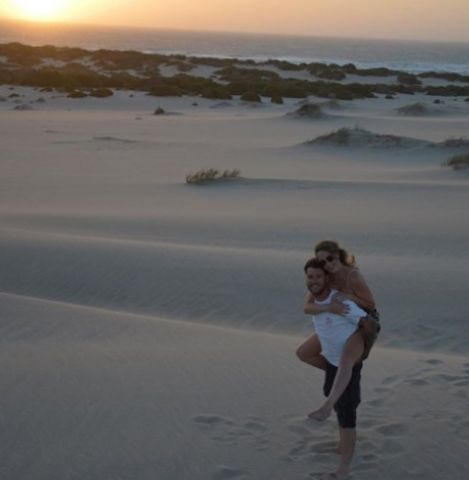 Lucky Bay south of Kalbarri. Photo: jenniferfinchh via IG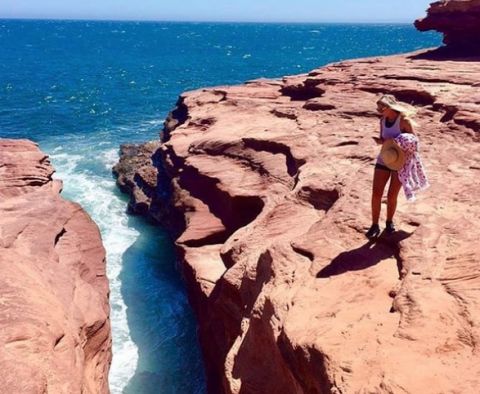 Kalbarri National Park coast. Photo: 2_labs_and_a_blonde via IG
Pink Lake
If you keep driving south for 30 minutes you will come to the Pink Lake which gets its color from the carotenoid producing bacteria that inhabit it called Dunaliella Salina.
Colours change with the time of day and seasons through a spectrum of red, bubble-gum pink and lilac purple. The best time of day to visit is mid-morning and sunset
From here you are only a 100 km (1 hr 10 min) drive from Geraldton.
Kalbarri Camping and Caravan Park
The Tudor Holiday Park is shady and sheltered. It is within walking distance of the beach and town centre. Its facilities include free WiFi. Toilets, showers and laundry, a swimming pool, jumping pillow and playground, TV room, camp kitchen, sheltered free gas BBQs, spring water and a dump point.
RATES: $35 - $39 for two people. Additional people $10.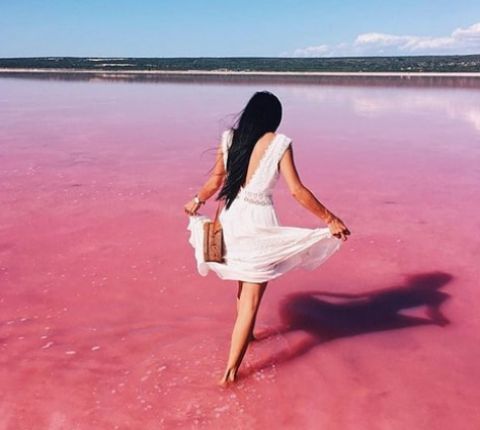 Pink Lake south of Kalbarri. Photo: depuis_1985 via IG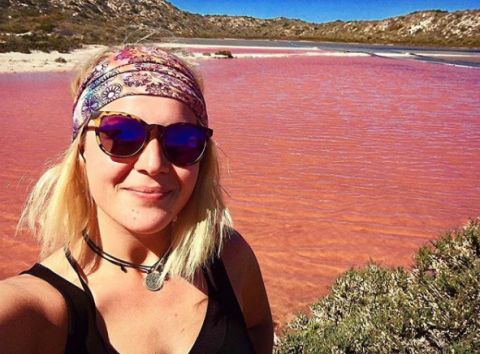 Pink Lake. Photo: michellebeuhler via IG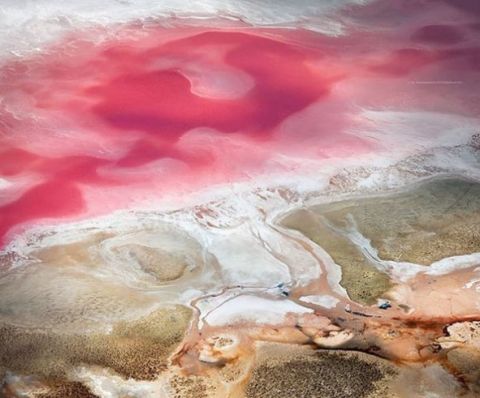 Hutt Lagoon pink lake. Photo: j.s.parker_aerials via IG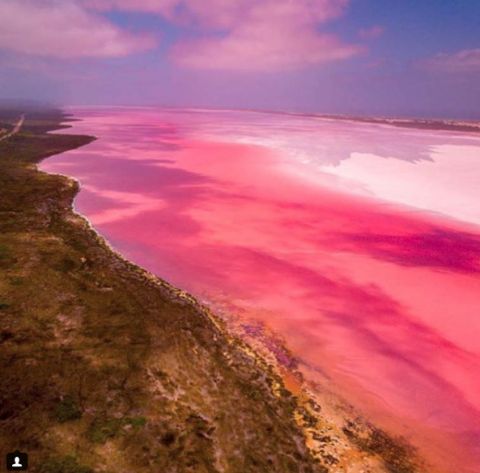 Hutt Lagoon Pink Lake. Photo: mkz_imagery via IG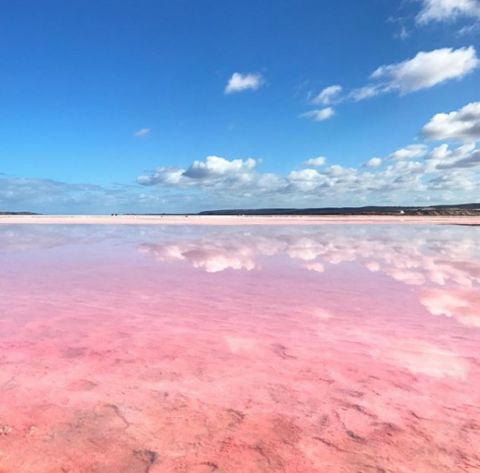 Pink Lake at Hutt Lagoon. Photo: pg_martin via IG
Map of the Broome to Perth Drive