Campervan Touring Information
Pinnacles Desert Australia
Cervantes | Nambung National Park | Lancelin Sand Dunes | Yanchep | Perth
Distance
Pinnacles to Perth - 190 km | 2 h 15 m
Pinnacles to Jurien - 42 km | 35 min
Pinnacles to Broome - 2,167 km | 22 hr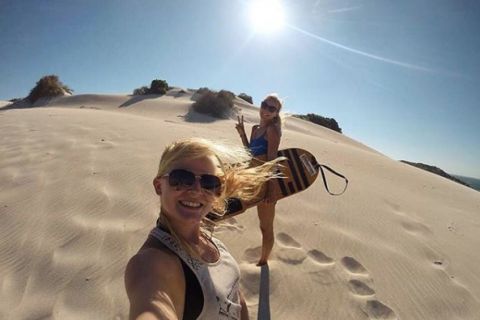 Lancelin Sand Dunes. Photo: Jurien Bay Adventures
Cervantes
Cervantes is just a 22 minute drive south of Jurien Bay and is known for its lobster, beaches and Lake Thetis.
Lobster Shack

is the place to go for lobster.

Thirsty Bay Lookout

is a good place to take a dip or enjoy the view.

Lake Thetis is famous for its thrombolites. Like the famous stromatolites of Hamelin Pool in the Shark Bay World Heritage Area, these hive-shaped structures on the edge of Lake Thetis are built by micro-organisms that resemble the earliest life forms on earth. Whole communities populate the thrombolites. An easy, 1.5 kilometre trail loops around the lake providing information boards so you can learn more about these communities and the environment that supports them.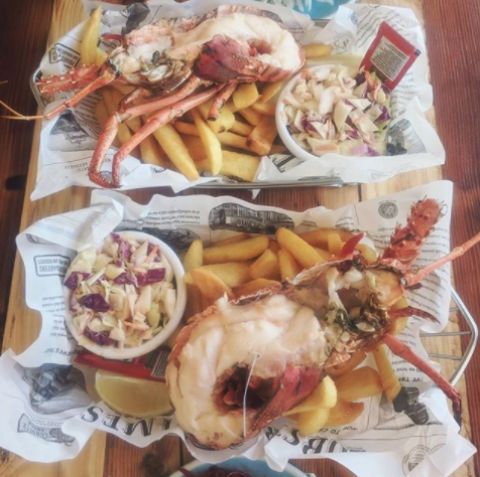 Lobster Shack, Cervantes. Photo: ms.oogway via IG
The Pinnacles Desert
Nambung National Park, which contains The Pinnacles Desert, stretches from Cervantes down to Cooljarloo.
Hangover Bay,

15 minutes drive south of Cervantes, is a white sand beach good for swimming and snorkeling. I don't know how Hangover Bay and Thirsty Point got their names, but no doubt alcohol was involved.

The Pinnacles

lie east of Hangover bay on Pinnacles Drive.Tracks lead you through rippled sands and thousands of ancient limestone spires. The desert plants bloom from August to September.

Pinnacles Desert Discovery Centre

explains how these spires were made and tells you about the creatures that live amongst them.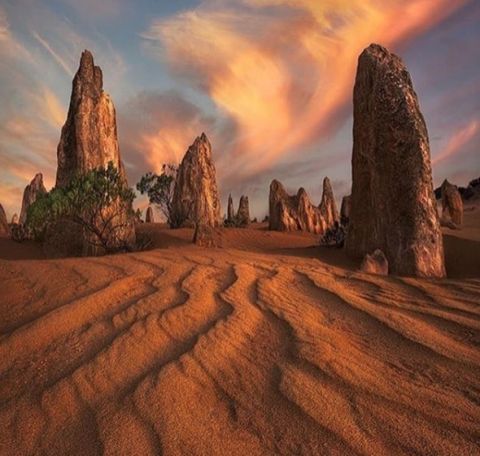 Nambung National Park. Photo: bepartofsomethinggreat via IG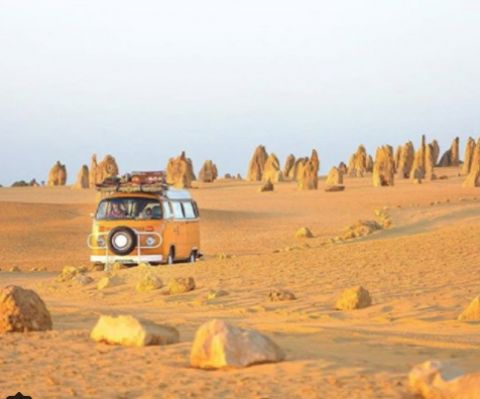 Driving through the pinnacles. Photo: summerofseventyfive via IG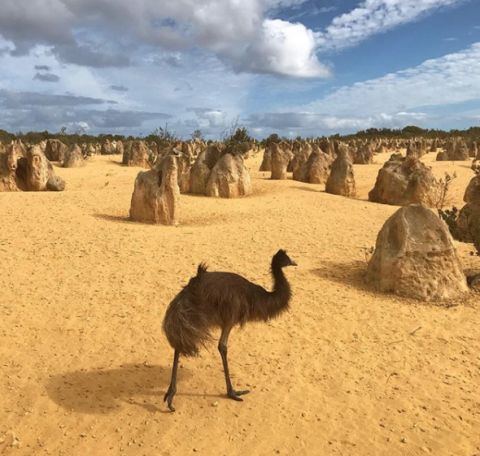 A feathered resident of Nambung. Photo: samanthawanderlust via IG
Lancelin Sand Dunes
Lancelin Sand Dunes are an hour south of the Pinnacles. Stop here to watch the sunset over the ocean from Western Australia's tallest sand dune or try sand boarding the dunes. You can rent a board for as little as $12.
There are no toilets at the dunes so take care of that on your way through the town at Wangaree Park (near the IGA supermarket).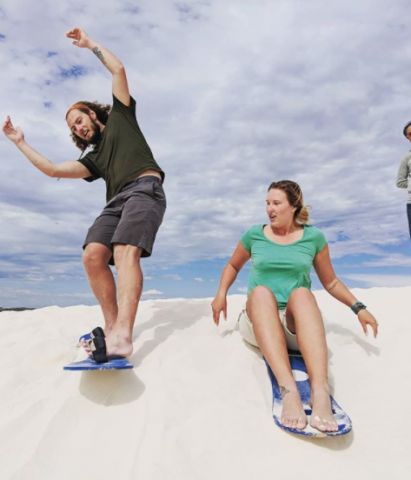 Surfing Lancelin Sand Dunes. Photo: eats.and.peaks via IG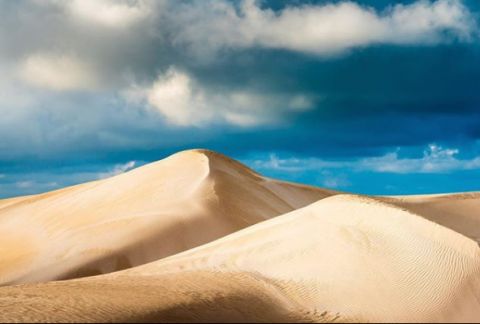 Lancelin Sand Dunes. Photo: frazer_leal via IG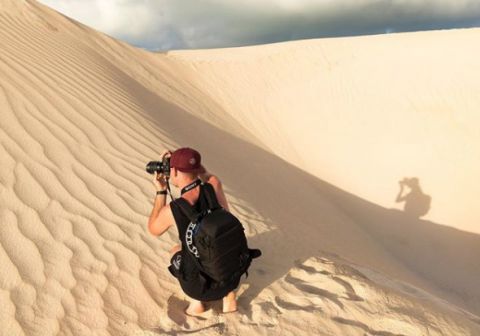 Lancelin Sand Dunes. Photo: frazer_leal via IG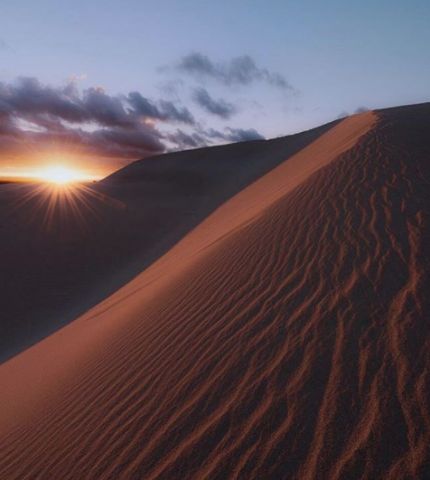 Lancelin Sand Dunes. Photo: thevisualjourney via IG
Free Camping
For free camping keep heading south on the highway for 25 minutes (36 km) to Moore 24 hour rest area. There are no showers but it has toilets, sheltered picnic tables and a dump point for blackwater if your campervan has a toilet and shower.
Lancelin to PERTH
Option 1: In wildflower season, head inland to Gingin and follow Highway 1 south to Perth. It only adds 40 minutes to your journey but you'll enjoy the display of flowers and will treasure the photos.
Option 2: Continue along the coast, through Yanchep National Park, to Perth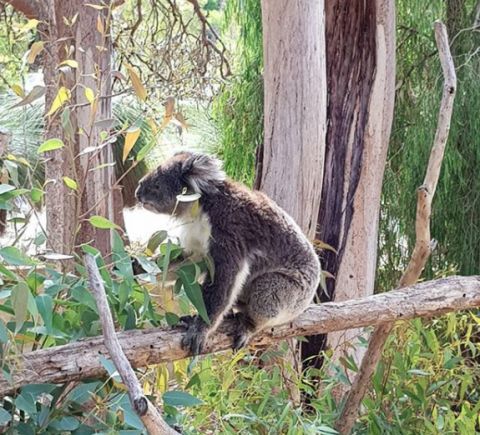 Wild koala at Yanchep National park. Photo: fuji0640 via IG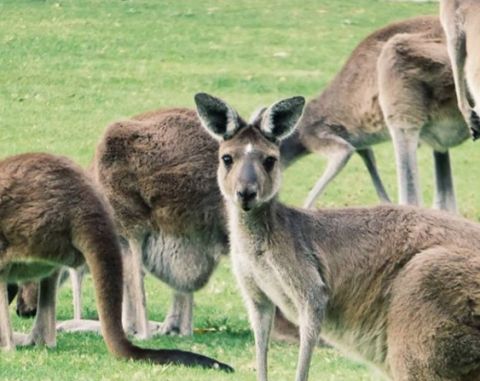 Wild kangaroos in Yanchep National Park. Photo: melroihag via IG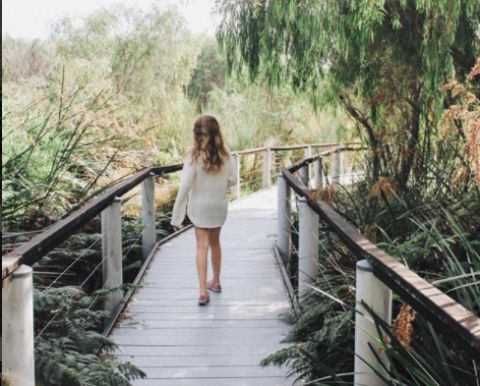 Wetlands boardwalk in Yanchep NP. Photo: lucyconnelldavies via IG
Yanchep National Park
The Yanchep National Park has a koala colony that you can visit. Eastern Grey kangaroos are a common sight and you're likely to spot them if you take one of the walks. Free gas BBQs and picnic tables make this a good spot for lunch.

There are 9 walking trails to choose from some of them multi-day adventures. The three walks that take less than one hour are:
Wetlands Loop, a 2 km boardwalk around the lake.
Woodlands walk, a 2.6 km trail through woodlands, grass trees and wildflowers.
Dwerta Mia walk, a short 1 km trail passed cliffs, a cave and interpretive boards.
From Yanchep it is just 54 km (40 minutes) to Perth.
Map of the Broome to Perth Drive
Western Australia Road Trips