Hunter Valley Wineries
165 km from Sydney | 2 hr drive time | 2 - 3 day trip
HUNTER VALLEY
Two hours north of Sydney lies the Hunter Valley, Australia's oldest wine region. The region's high reputation for wine is maintained by some long-establish properties such as; Mount Pleasant, Drayton, Hungerford Hill, Tyrrell's, Lindemans, Wyndham Estate and Tulloch Wines. These wineries and many more are mapped at the end of the article. Most wineries welcome visitors and are open for wine tasting daily. And there is no snobbery.
The Hunter Valley is part of the Sydney to Brisbane drive.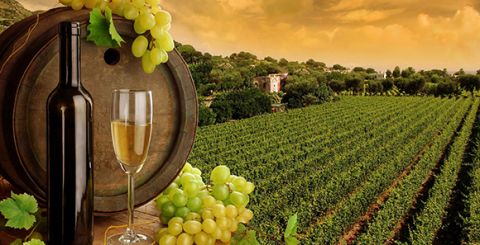 Must See
The best times to visit are during autumn, winter and spring. The grape harvest occurs in February/March with some wineries offering tours of their production facilities.
The Pokolbin region is densely packed with wineries, artisan food providers (cheese, olives, chocolate), and restaurants, and they all sit around the beautiful Hunter Valley Gardens. If no one wants to be the delegated driver, this is a good place to ditch the car or campervan and rent bikes (you can hire electric bikes if you want to take it easy) or take a tour. If you're feeling decadent, splash out on some high tea at beautiful Peppers Convent. All attractions are mapped at the end of the article.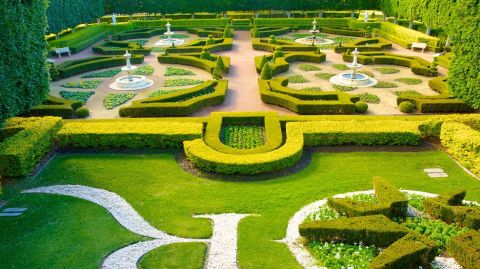 Hunter Valley Gardens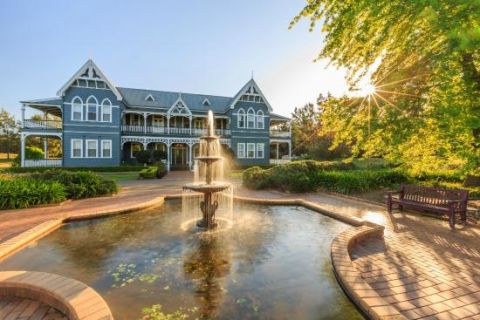 Peppers Convent, Pokolbin.
Morpeth is a picturesque riverside town of historic buildings, cafés, picket fences, neat gardens, and deep verandahs. It's National Trust listed and has over 40 specialty shops and boutiques.


Morpeth
Maitland was settled by convicts in 1818 and many of its historic buildings are still standing. You could spend a good part of a day hear enjoying the Maitland City Art Gallery, the Museum gaol, the East Maitland Heritage walk where you can see the Indian Roots building above. Grab a map from the Maitland Visitor Information Centre. It takes two and a half hours to walk or twenty minutes to drive. For boutiques, cafés, bars, and restaurants, head to the Levee Centre, Maitland's heart.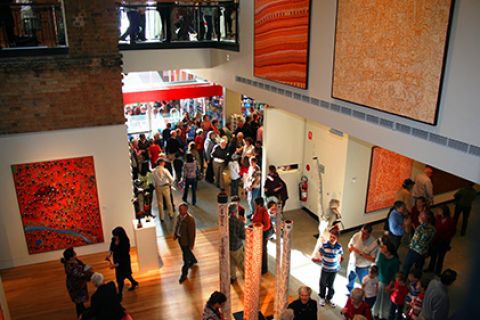 Maitland Regional Art Gallery
Wollombi is another charming historic village with sandstone villages, misty valleys, rivers, scenic country drives and rolling green hills. The museum ($2 entry) is housed in a convict-era sandstone courthouse and has a shaded picnic area where you can enjoy some of the produce and wine you might have picked up earlier in the day. They also provide walking maps and brochures on the region's highlights.

Where to Stay
The hunter Valley isn't known for its camping but a handy and place to stay in your camper van is the BIG4 Hunter Valley. It has a pool, wood-fried pizza oven, camp kitchen, giant chess set, kids club, on-site restaurant, laundry, and a jumping cushion.
Campervan Hire
With Camperman you can hire a campervan in Sydney and drop it off in Melbourne or Brisbane (or many other cities) with no additional fees.
Add on trips
Hunter Valley Loop
You could make the Hunter Valley part of a loop starting and ending in Sydney. Travel up through Ku-ring-gai Chase & Brisbane Waters National Parks to Newcastle, Port Stephens and Myall Lakes, and return via the Hunter Valley, Wollemi & the Blue Mountains National Parks.
Sydney to Brisbane Drive
For those with more time on their hands and a bold sense of adventure, make the Hunter Valley the first leg of a Sydney to Brisbane drive, known as the Legendary Pacific Coast.

More Information