From Denmark, drive down to West Cape Howe National Park before heading to the town of Albany and the rock formations of Torndirrup National Park. Everything mentioned in the article is mapped at the end.
West Cape Howe National Park is the southern most point of Western Australia. It also marks the beginning of the Great Australian Bight.
West Cape Howe National Park. Photo: camillekft via IG
Camping at Shelly Beach. Photo: chrisparkerone via IG
STOP 2: Albany
There is a lot to do here so if time is no object, give your self two or three days to really enjoy it without feeling rushed.
ALBANY HERITAGE PARK and LOOKOUTS
Mount Clarence Memorial has a short walk up to the summit of Mount Clarence
ANZAC memorial remembers the ANZACS (Australian and New Zealand Army Corps). From here you have stunning views over the Princess Royal Harbour and King George Sound.
Apex Lookout straddles the granite bolder on the summit of Mount Clarence for 360 degree views.
The Princess Royal Fortress is one of the best outdoor military museums in Australia with underground bunkers and weaponry to explore.
Convoy Lookout
Whale Observatory Platform (off Marine Drive)
Point King Lighthouse (off Marine Drive) is the weathered remains of a lighthouse.
Marine Drive Lookout.
MOUNT MELVILLE LOOKOUT TOWER
Climb the stairs for an eagle eye views of the surrounding region. The stairs are safe.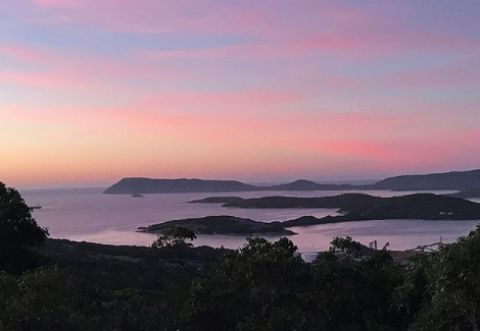 View from Mount Clarence. Photo: chloedimaria via IG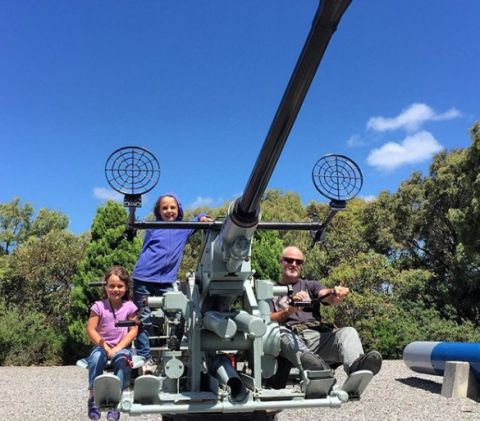 The Princess Royal Fortress, Albany. Photo: are_we_where_yet via IG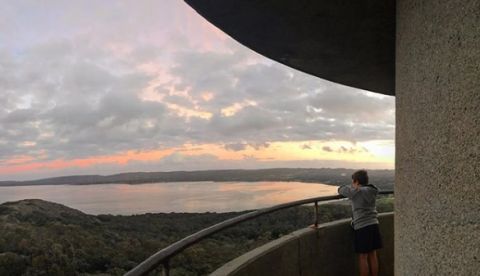 Mount Melville, Albany. Photo: ________me.and.reverie via IG
ELLEN COVE
Ellen Cove at the south end of Middleton Beach is a calm little nook. It is safe for swimming for three reasons: it is patrolled by surf life savers during summer, it is protected by a headland from the waves, and it has a shark net so you can swim right out to the pontoon without worry.
Ellen Cove has a pier at the southern end and a boardwalk that will take you to the Whale Observation Deck, the Ataturk Memorial, Marine Drive Lookout and the Point King Lighthouse.
At the northern end of Ellen Cove near the Middleton Beach Carpark a tiered grass area is sheltered by tress giving you a shaded place for a picnic with views.
Facilities include toilets, showers, picnic benches, and a children's playground.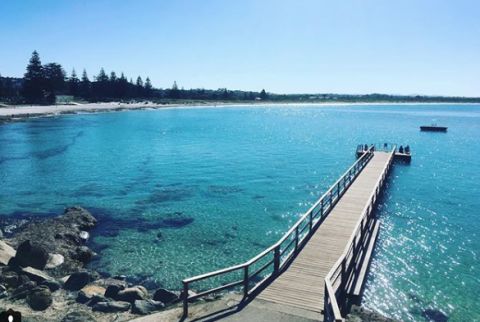 Ellen Cove pier, Albany. Photo: renaymc via IG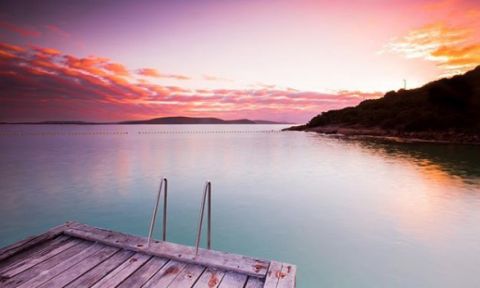 Ellen Cove pier. photo: jolienicole via IG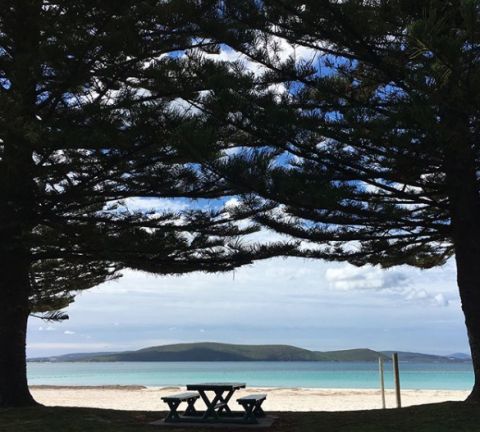 Middleton Beach, Albany. Photo: janine.tinley_photography via IG
ALBANY MUSEUMS and MORE
Albany Convict Gaol Museum is a fully restored gaol haunted by the ghosts of its former inmates (apparently).
ENTRY: $4 adults. $2.50 kids (includes the Patrick Taylor Cottage)
Patrick Taylor Cottage Museum is a 11 room wattle and daub house furnished as it would have been in its day. It is the oldest surviving dwelling in Western Australia.
ENTRY: $4 adults. $2.50 kids (includes the Convict Gaol Museum)

The Museum of the Great Southern shares the stories of the Menang Noongar people and the influence of Mokare, a young Noongar warrior, as well as the stories of the early settlers and convicts. It also informs about the region's unique natural landscape, and its plants and animals.
ENTRY: By donation ($5 suggested)
Take a boat tour out to see the migrating whales (winter) or the coastal wildlife (summer) with Albany Whale Tours. From $58.
The Alkaline Café has free wifi so you can catch up on emails and social media while powering up on their wholesome and nutrient dense food and beverages.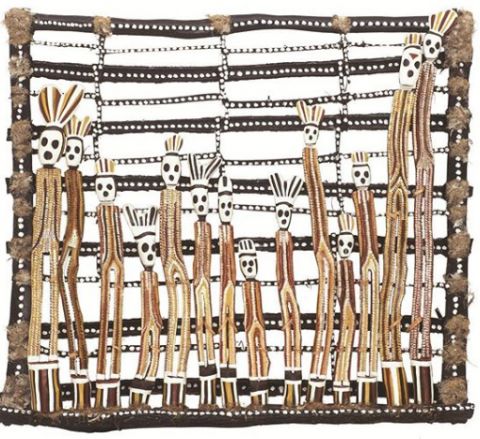 Museum of the Great Southern, Albany
STOP 3: Torndirrup National Park
Torndirrup is famous for its wild rugged coast and its ancient rock formations. Entry is $13 per vehicle or $6 for concession. The key attractions can be accessed by standard two-wheel drive campervan.
The Gap – a raised pathway leads from the parking and picnic area over exposed granite to the viewing platform, which juts directly above the surging seas below.
The Bridge – is a natural granite rock formation that forms a bridge. Access is reached via the same parking area as the Gap.
Blowholes are the result of water being forced up through cracks in the granite, producing a spray and eerie sounds when the ocean swell is up. When they are blowing, they are a sight not to be missed. Stay well back from the ocean, though. Several lives have been lost.
There are several great walks in the national park. They'll give you a map when you pay your entry fee.
Salmon Holes is the most photographed cove in Tornidirrup National Park. Take the easy walk to the lookout, or take the stairs down to the beach.
Misery Beach is a sheltered north facing beach which is good for swimming.
Stony Hill is the highest point in Torndirrup National Park and has great views. You can climb to its summit on the 4.3 km return path. Allow 2 hours.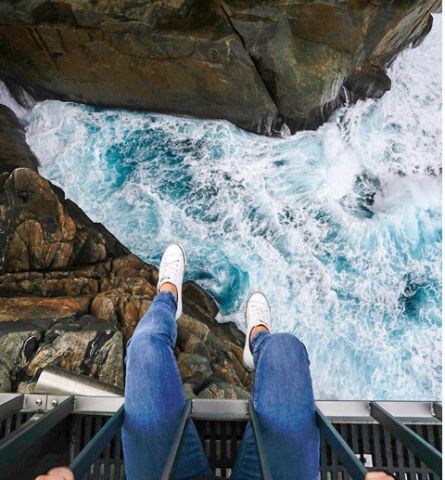 The Gap. Photo: kedubesaustralia via IG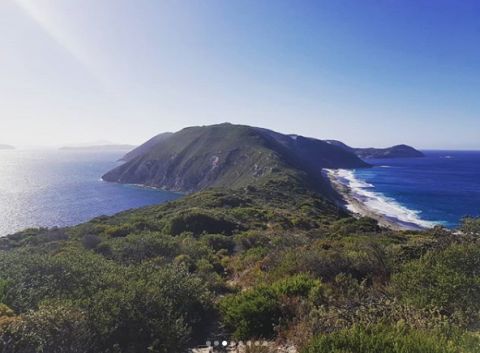 Bald Hill walk. Photo: eilidhgordongraham via IG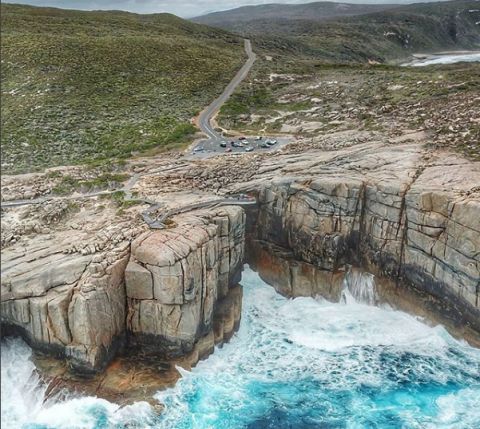 The Gap. Photo: soupstony via IG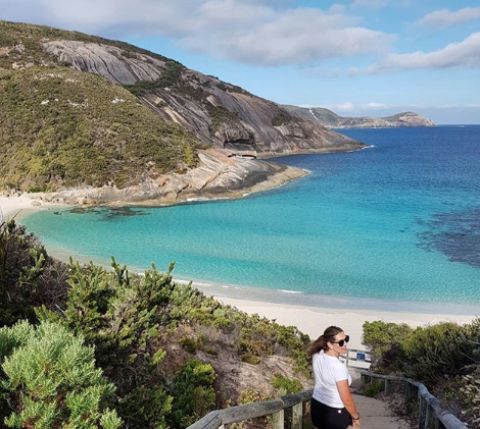 Salmon Holes. Photo: rachelsfoley via IG
STOP 4: Gull Rock National Park
Gull Rock is the newest national park in Western Australia and lies 25 km north of Albany.
Locals like to swim at Gull Rock Beach on the east side of Ledge Beach which is protected from prevailing southwesterly winds.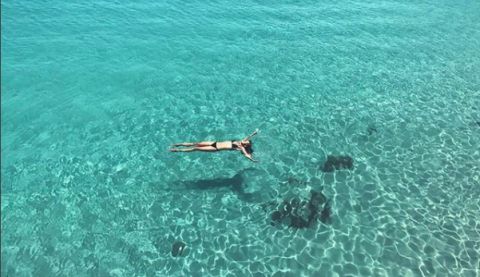 Gull Rock National Park. Photo: kaylarowe via IG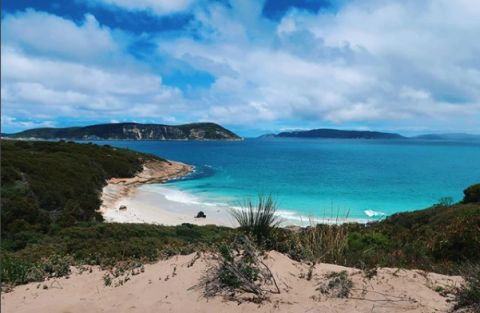 Gull Rock National Park. Photo: road_to_wander via IG
Albany Caravan Parks
Albany Free Camping
Shelley Beach Car Park is right on the beach of West Cape Howe National Park and has pit toilets but no showers.
RATES: FREE
Cozy Corner Camp Ground, just north of West Cape Howe National Park, has picnic tables, BBQs, pit toilets and many campsites by the pristine white sands of Cosy Corner Beach.
RATES: FREE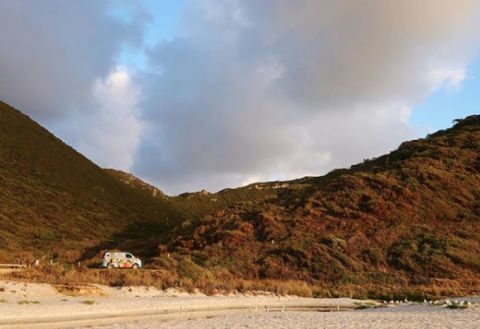 Shelly beach camping. Photo: chrisparkerone via IG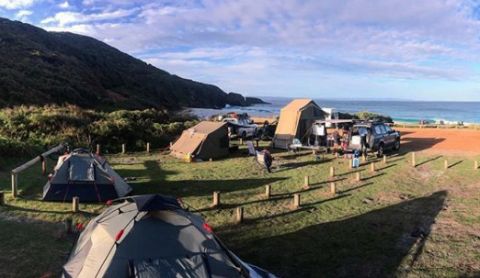 Shelly beach camping. Photo: 2101josh via IG
Map of the Perth to Adelaide Drive
Look for the purple tags to locate the highlights mentioned in this article.