Goondiwindi
Goondiwindi sits on the border of New South Wales and Queensland, on the banks of the MacIntyre River. Its name was derived from an Aboriginal word Goonawinna meaning "the resting place of the birds", but it is a perfect resting place for weary travellers, too. It has all the amenities you could need, along with beautiful historic buildings, tree-lined streets and parklands. Marshall and Herbert Streets have quality stores and are a good place to grab an Akubra hat and moleskin (Drizabone) overcoat.
What to do in Goondiwindi
Check out the historic architecture of the Victoria Hotel.
As Goondiwindi is the 'resting place of birds' it is a great place to spot a few birds. There are more than 200 species here. Grab a bird guide from the Tourist Information Centre so you know what you're looking at. The Botanic Gardens are a good place to find them. Entry is free.
The Gunsynd museum is a tribute to Australia's best race horse, a grey called Gunsynd. His statue overlooks the river.
Customs House Museum will give you a glimpse into Goondiwindi's history and how life was back then. It is housed in three historic buildings so there is more to it than it at first appears. There is a small entry fee.
Goondiwindi Caravan Parks
Goondiwindi Holiday Park are on a bend of the Serpentine Lagoon. Facilities include hot showers, a camp kitchen, BBQ, sullage and dump point, laundry, gas swap, ice and a lending library.
RATES: From $27 for two. Additional adults $10.


Goondiwindi Tourist Park is located on 10 acres of parkland where you can hand feed ducks and possums. Facilities include a swimming pool, WiFi, children's playground, camp kitchen, gas BBQs, hot showers, gas, ice, sullage and dump point and a laundry.
RATES: $38 for two. Additional adults $6.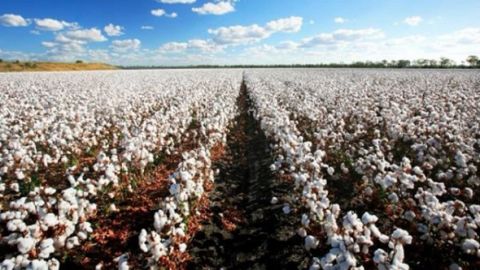 Cotton fields. Photo: Ecocottonaustralia via IG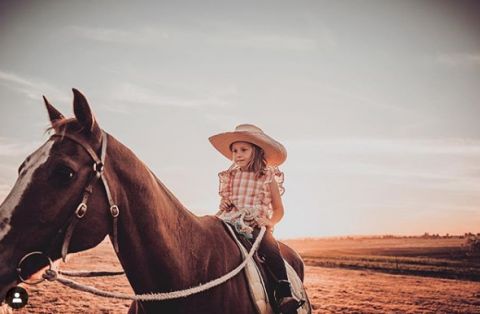 Goondiwindi is horse country. Photo: naymullens_dnmphotography via IG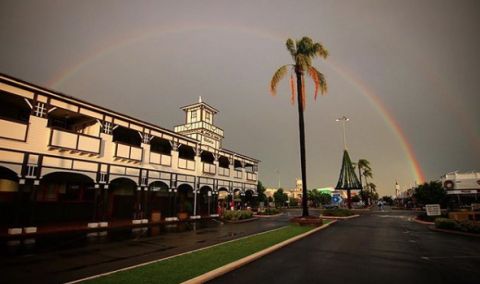 The Victoria Hotel in Goondiwindi. Photo: peterajgreen via IG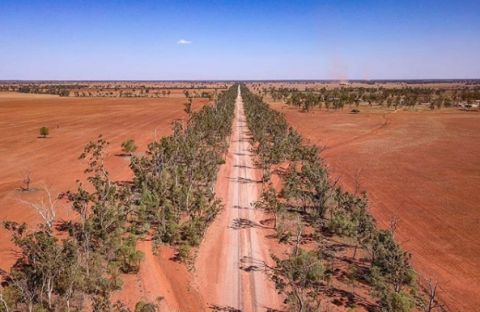 Leaving Goondiwindi. Photo: tnttravels via IG
St George
St George is a service centre for the surrounding farming community and isn't as pretty as Toowoomba but it has a pleasant river running through it and a couple of good caravan parks in which to spend the night.
Things to do
Drop in to The Unique Egg to watch Stavros Margaritis carve emu eggs. He's been doing it for more than 60 years and his display of illuminated eggs is magical.
Stroll along the Ballonne River Walk.
Enjoy the outback wildflowers (August to October)
Take a cotton farm or winery tour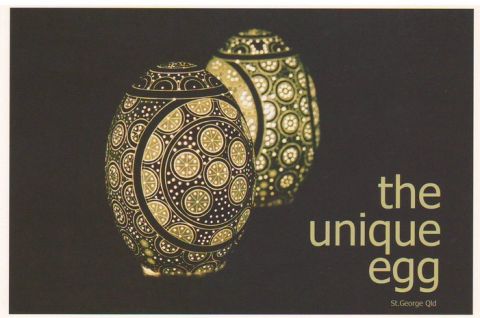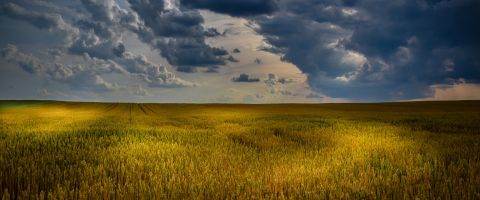 Golden wheat field beneath a stormy sky.
St George Caravan Parks
Pelican Rest Tourist Park
A quiet caravan park within walking distance of the town of St George. Facilities include a heated therapeutic mineral pool, free WiFi, camp kitchen, wood fire, BBQs, Gas cookers, TV, laundry, dump point.
RATES; $28 for 2 adults (unpowered). Additional adults $8
St George Caravan Park
Positioned on the river and in town. It has no website but receives good reviews.
Rates are not available.
Kamarooka Tourist Park
In the town of St George with powered grassy sites, camp kitchen, laundry and BBQ area. It receives good reviews.
Rates are not available.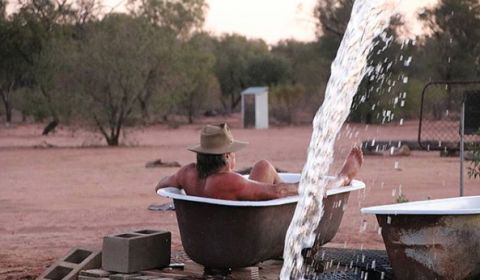 Soaking in the artesian waters of Charlotte Plains.
Outback Camping
Charlotte Plains
Between Cunnamulla and St George is a station where you can bathe in artesian waters. You can spend the night here in your campervan. Facilities are basic but you get to soak in the warm spring waters outdoors!
RATES: $28 per night.
Map of the Queensland Outback Drive
The Cunnamulla to Townsville Drive
The Cunnamulla to Townsville Drive is the other leg of your journey. It takes in the Matilda Way and showcases some of Queensland's most interesting outback towns and national parks. If you're hiring a campervan from Camperman, you can pick it up from Brisbane or the Gold Coast where your journey begins and drop it off at Townsville, or vice versa.