Cairns - Cooktown
328 km | 2 days
This road trip north of Cairns takes you to the pretty resort town of Palm Cove, along a stunning oceanfront drive to Port Douglas, on to Mossman Gorge for a swim and forest walk, through prime cassowary habitat to the ancient Daintree Rainforest and Cape Tribulation, and on to Cooktown. The best highlights and good (campervan-friendly) campgrounds are mapped below.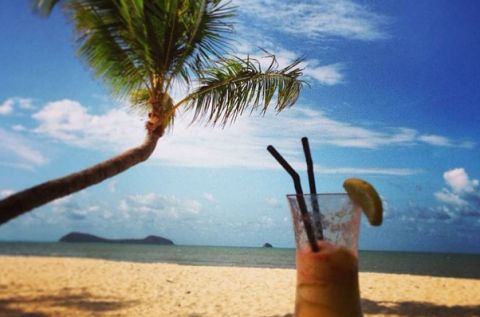 Palm Cove
Palm Cove is nestled beneath coconut palms at the end of a spectacular sweep of beach. A beachside path meanders through lush gardens with the Coral Sea to one side and restaurants, cafes, bars, galleries and boutiques on the other. Cook a meal at one of the free beachside gas BBQs. Relax, take in the sea views and people watch at the Surf Life Saving Club bar. Camp at the beachfront caravan park. Stroll along the jetty and watch locals catch fish. Hire a kayak and go for a paddle. Ellis Beach also offers beachfront camping in a more natural setting a little further north.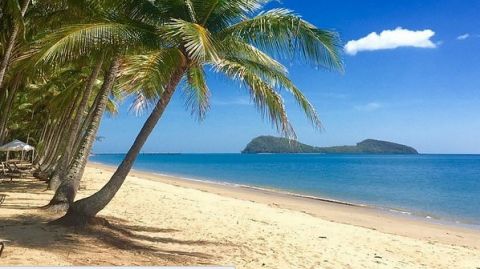 Palm Cove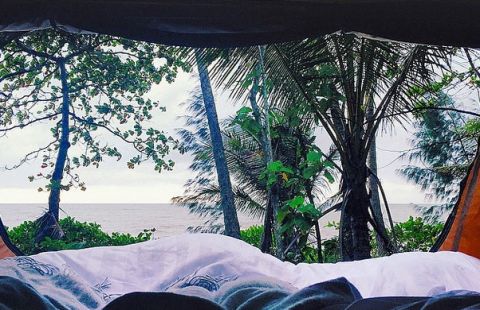 Camping on Ellis Beach
Port Douglas
The drive to Port Douglas is amazing in itself, hugging the coast with amazing views of the turquoise Coral Sea. This resort village sits on an inlet amongst lush vegetation with a Seven Mile Beach stretching along one side. Hire a bike and cycle along the beach. People watch and take in the live music at one of the pubs. Splash out on some fine dining. Take a cruise to the Lowe Isles for some snorkeling. Walk from the beach up to the lookout for a view of the town and beach. Try to find the Tin Shed overlooking the inlet. It doesn't look like much from the front, but inside you'll have views over the water to the distant rainforest-clad mountains to the north. If you get their mid afternoon you should find a good table.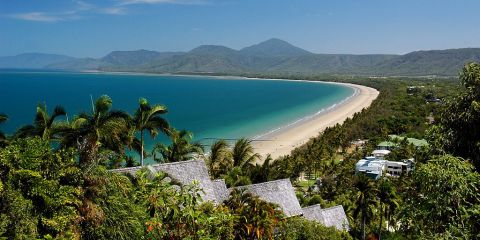 Port Douglas
Mossman Gorge
This emerald green river is beautiful to look out and very cold to swim in. So if you're here in midsummer and the heat and humidity becomes too oppressive, this is guaranteed to cool you off. The paved path takes you through some lush rainforest with thick vines and fan palms, across a suspension bridge - fun! - to a lookout.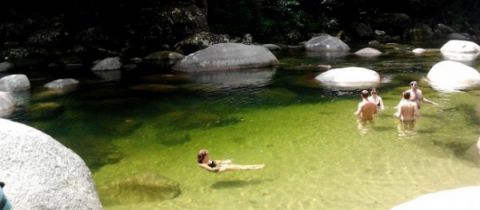 Swimming in Mossman Gorge. Photo: Cairns Lifestyle.
Daintree Rainforest and Cape Tribulation
The Daintree Rainforest is ancient... Sun winks through giant fan palms. Wildlife and bush turkeys scratch in the undergrowth. Before you know it your forest path has spilled onto a pristine and empty white sand beach. There are a lot of tourist organisations eager to cater to your needs be it zip-lining through the canopy, learning about the wildlife on a guided tour, learning about Indigenous culture or cruising down a river. But you can also explore it on your own.
The Dubiji Boardwalk - 1 hr round trip.

The Myall Beach to Cape Tribulation Beach - 1.5 hr round trip.




The Mardja Botanical Walk - 30 min circuit. (It gets busy).

The Mount Sorrow - 6 hr round trip and rewards you with great views.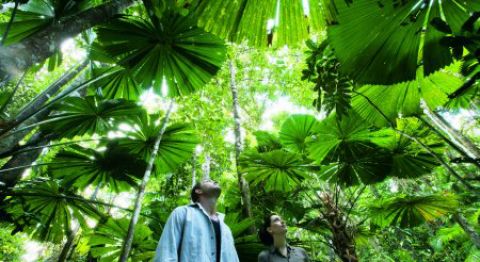 Daintree Rainforest. Photo: Cairnsattractions.com.au
Cooktown
The drive to Cooktown veers inland through arid plains before swinging back out to the green coast. Stop at the Lion's Den for a drink a meal or to camp for the night. It's a quirky place where you'll meet some locals.
Cooktown itself has a fascinating history. It was here that Captain Cook's damaged ship the Endeavour limped into harbour. He and his crew spent seven weeks here. The botanist Joseph Banks collected and preserved over 200 new species of plants while they were here and artist Sydney Parkinson was the first British artist to draw Aboriginal people from direct observation. Joseph Banks met and spoke with the local people, recording about 50 Guugi Yimithirr words, including the name of the jumping animal they called gangurru, which banks transcribed as "Kangaru". The first recorded sighting of kangaroos by Europeans was on Grassy Hill. It was an eventful stop over for them.
Learn more about this history at the excellent Captain Cook Museum. You could easily spend a few hours here. Wander around town reading plaques and memorials to glean more of the town's history. Climb to the Grassy Hill Lookout where Captain Cook once stood to plot his way through the reef.