Campervan Touring Information
Geraldton
Distance
Geraldton to Perth - 415 km | 4 h 45 m
Geraldton to Broome - 1,930 km | 20 hr
Geraldton to Jurien - 196 km | 2 h 15 m
Geraldton to Kalbarri - 154 km | 2 h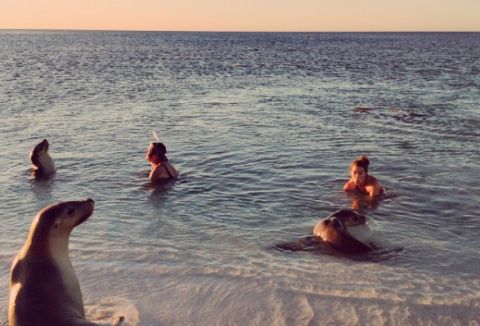 Swimming with sea lions, Abrolhos Islands. Photo: Eco Abrolhos tours
Things to do in Geraldton
HMAS Sydney II Memorial is a beautifully designed war memorial in the heart of Geraldton (off Gummer Ave). Situated in a park, it consists of the centerpiece – the Dome of Souls – which is symbolized by a flock of seagulls. An eternal flame burns within it. There is also a sculpture called 'waiting woman', a wall or remembrance, a pool of remembrance and a striking tower evocative of a ship which serves as a symbolic gravemarker.


Museum of Geraldton overlooks the Indian Ocean and celebrates the heritage of the land, sea and people of the region. You can learn the history and culture of the Indigenous Yamaji people, and about the unique landscapes and marine environments. There is a shipwrecks gallery featuring the Batavia, Gilt, Dragon, Zuytdorp and Zeewijk and the wrecks of the HMAS Sydney II and HSK Kormoran, which lie 2,500 metres deep on the ocean floor. The mutiny of the Batavia is an interesting story to learn about. The Batavia shipwreck is a popular dive spot.


Sunset Beach is fringed by white sand dunes and is popular with surfers and wind suffers.


Stroll out to Separation Point Lookout to enjoy views of Geraldton and the Point Moore Lighthouse


St Francis Xavier Cathedral is a beautifully designed building in the centre of Geraldton on Maitland Street. Take a guided tour inside to learn the fascinating history of the cathedral and enjoy the detail in the architecture.


Waminda Wildlife Sanctuary is a place where injured animals are cared for. There is a dingo, peacock, black cockatoo, kangaroo, wallaby, snake, pig and more.


Tin Heads Museum is a specialty museum full of old-fashioned biscuit tins. Take a trip down memory lane and see how many you can recognise.


Chapman River National Park - For a beautiful walk, leave Sunset Beach through the sand dunes and follow the estuarine salt mashes which are rich in birdlife such as pelicans, osprey and waders. Continue on to limestone cliffs and through a grove of she-oaks to the healthlands where between July and October you might see a wildflower display.


Jetski and Snorkel Champion Bay - Ultimate Watersports take small groups of 7 out for half day tours for just $119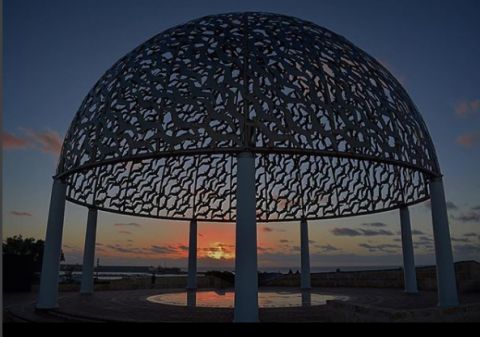 HMAS Sydney II Memorial. Photo: darrylsydney via IG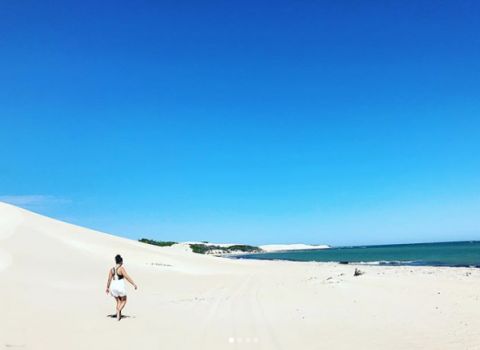 Sunset Beach, Geraldton. Photo: coastal_drifers via IG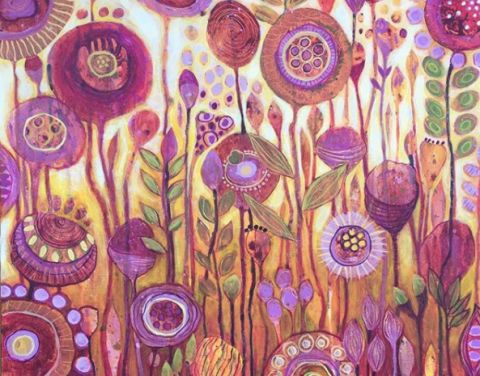 Sunset Studio, Geraldton. Art by JaneenHorneVisualArtist via IG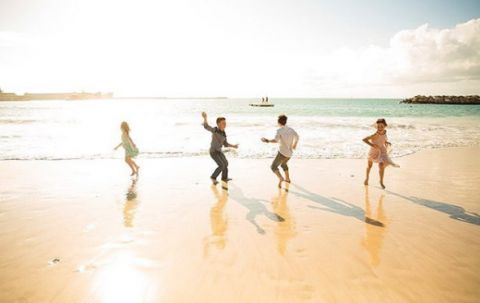 Geraldton. Photo: carrieyoungphoto via IG
Abrolhos Islands
Abrolhos Islands are an archipelago of122 islands surrounded by crystal blue water rich in coral and marine life. Batavia Shipwreck can be dived here. You can also snorkel or dive with sea lions, bottle nose dolphins, and huge and friendly Samson fish.
A full day fly and flipper tour through Shine Aviation is around $285
Boat charters start from $390 per day per person. Most charters are for 3 or more days and the price includes accommodation and all meals.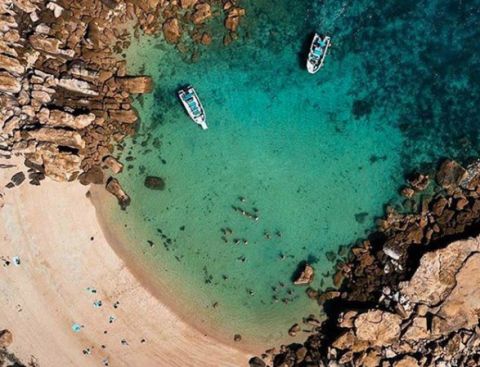 Abrolhos Islands. Photo: jamesvodicka via IG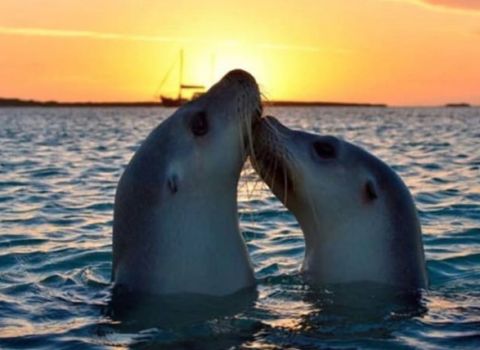 Sea Lions. Photo: cornersurfshopwestoz via IG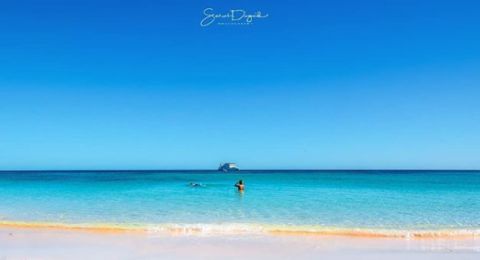 Abrolhos Islands. Photo: sarahduguide33 via IG


Eco Abrolhos tours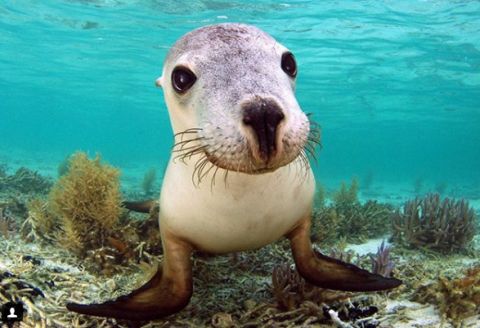 Sea lion pup. Eco Abrolhos cruises.
Wildflower Loop
Drive time: 3.5 hrs | 260 km
From July to early October the Western Australian desert and rural countryside explodes into blooms of wildflowers. The Geraldton Information Centre will be able to give you a map of the best viewing spots.
From Gerladton you can drive a 260 km (3 h 30 m) loop to Coalseam Conservation Park, Mullewa and back to Geraldton. Give yourself a full day so you have time to take photos and enjoy some of the walks.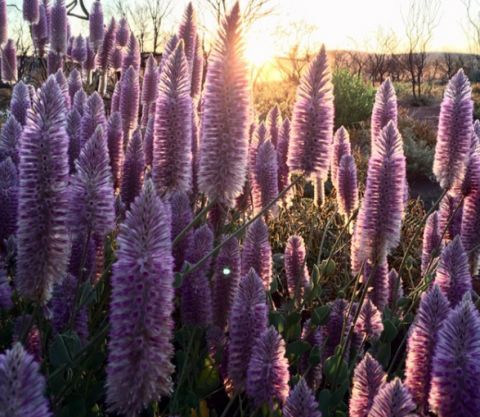 Wildflowers of Western Australia. Photo: anthony.jarvis via Ig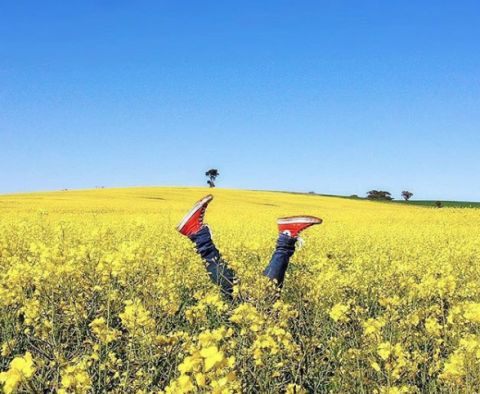 perth_life via IG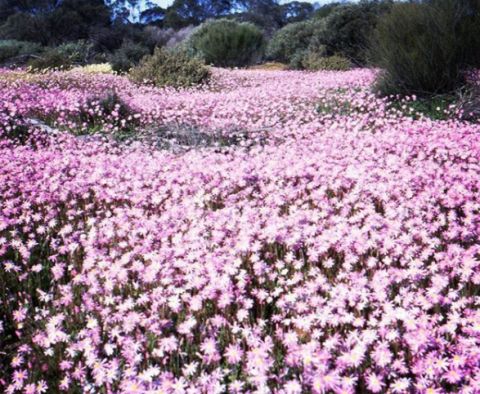 Coalseam Conservation Park. Photo: jsopp56 via IG


Coalseam Conservation park. Photo: waparkswildlife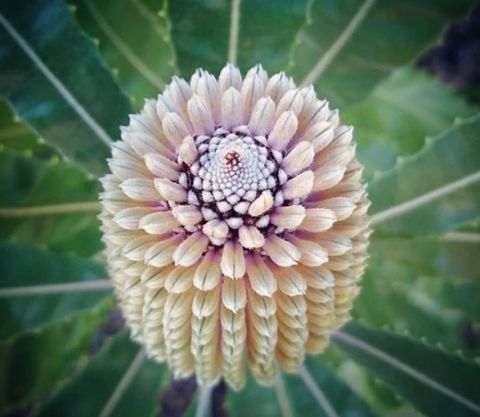 Photo: borndotsandy via IG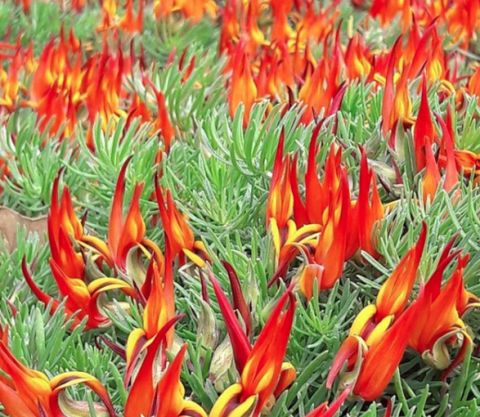 Photo: kaloupy via IG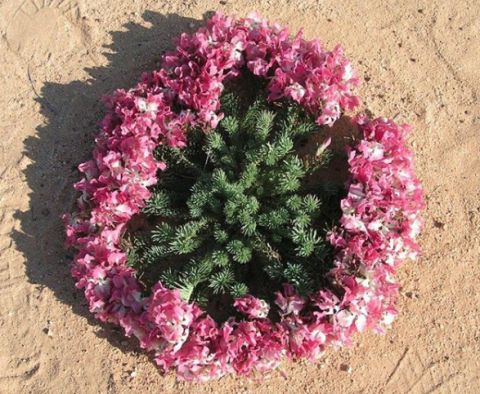 Wreath Flowers grow in a circle. Photo: mullamulla_designs via IG

Campervan Camping Geraldton
Waminda Wildlife Sanctuary invites campervan travellers to come camp on the Sanctuary for a donation. They'll provide breakfast and the donation will go towards caring for the animals, so be generous. Some of the residents include a one-legged black cockatoo and a blind wallaby.


Belair Gardens Caravan Park is well located on Separation Point which puts in within easy walk of everything Geraldton has to offer. Facilities include free WiFi, swimming pool, showers, toilets, laundry, sheltered BBQ area, TV and games room, jumping pillow and playground.
RATES: $42 for two. $10 additional adults.


Batavia Coast Caravan Park is on the outskirts of Geraldton but the friendly staff, cheap prices and shady gum trees here have made it popular. Facilities include a camp kitchen, BBQs, swimming pool, toilets, showers, laundry.
RATES: $29 for two. $5 additional adults. $20 surcharge if you check out on a Sunday or public holiday.


BIG4 Sunset Beach Holiday Park is on Sunset Beach. Sites are close together. Facilities include very nice camp kitchens, BBQs, swimming pool, toilets, showers, laundry, deck with ocean views from which to watch the sunset, jumping pillow and playground.
RATES: $36 for two adults. $10 additional adults.
Map of the Broome to Perth Drive