Margaret River - 2 Days
Drive Time: 2 hr 30 min | 162 km
Whales, wine, white sand beaches, coastal walks, great camping, breweries and sparkling limestone caves - there's a lot to see in the Margaret River region. If you have the time, give yourself 3 days to see it all without feeling rushed. Everything mentioned in the article, and more, is mapped below.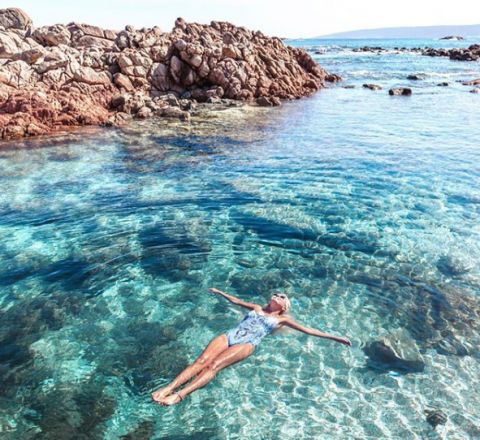 Calm clear waters of Yallingup. Photo: BobbyBense via IG
Day 1 - Rock Pools, Art, Wine, Coastal walks
Start at Cape Naturaliste Lighthouse

and climb the 59 stairs to the top for amazing views. The lighthouse keepers cottage serves coffee and cakes. From here you can walk out to

Sugarloaf Rock

(45 minutes each way) or drive (9 mins).

At Yallingup, take a dip or go snorkeling in the calm clear ocean. It's protected by Yallingup Reef here.
Ngilgi Cave is the first of the limestone caves you come to. There are six in total and you'll pass them all as you head south. You can buy a 4 cave pass for $67, 3 caves $54, 2 caves $41, or just pay $22 to enter each cave.
Excellent art galleries are scattered along Caves Road - The Studio Gallery, Yallingup Galleries Garden Studio and Yallingup Galleries.
Turn off Caves Road to Canal Rocks. There are two good lookouts, Ali's View Lookout and Kathleen's Seat. Enjoy a coastal walk to Injidup Natural Spa (20 min one way) or drive (10 minutes)
At Injidup Natural Spa you can swim in the large rock pool and enjoy the fizz of the ocean as it spills into it. This is for experienced swimmers only.
Go Whale watching with Legend Charters at Cowaramup Bay (June to December)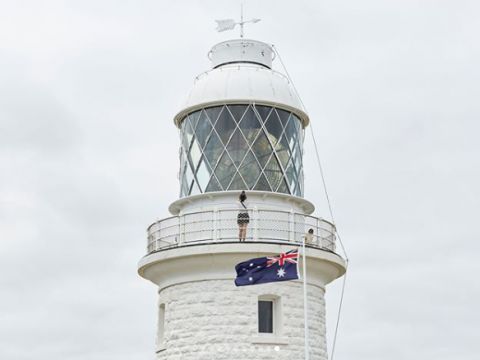 Cape Naturaliste Ligthhouse. Photo: timcampbellphoto via IG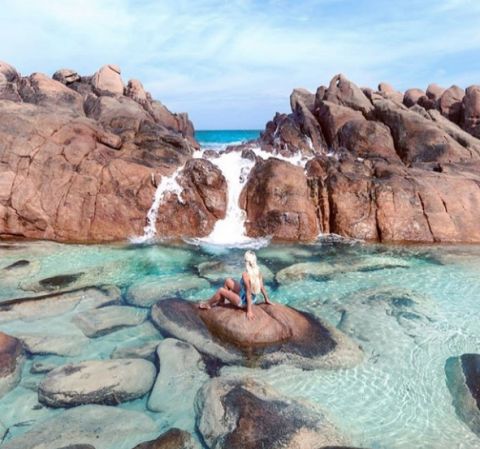 Indjidup Natural Spa. Photo: Gyspylovinlight via IG
Margaret River Wineries
The pristine environment and the micro climates of Margaret River have produced a broad range of premium wines. Meander from cellar door to cellar door through rolling countryside tasting some of Australia's best wine. Here are some of our favorites (from north to south)
Empire Estate
Windance Estate
Swings and Roundabouts
Flying Fish Cove
Cheeky Monkey Brewery and Cidery
Vasse Felix
Cullen Wines
Gralyn Estate
Juniper
Leeuwin Estate
Glenbrook Estate
Flowstone Wines
McLeod Creek Wines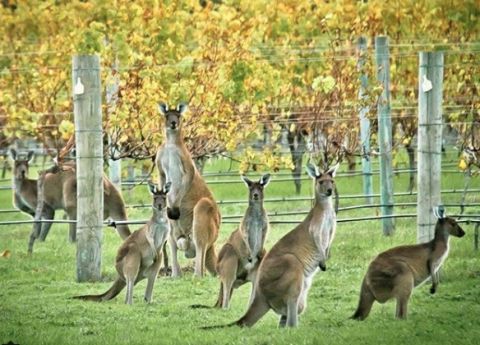 Margaret River Winery. Photo: discovermargaretriver via IG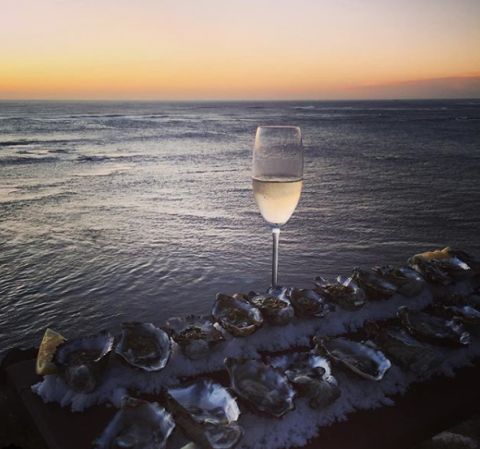 Champagne and Oysters! Photo: RusselWong via IG

Day 2 - Surf, Caves, Forest
If you're interested to see the actual river that gave the Margaret River region its name, turn down Wallcliff Road and go to its mouth. McLeod Tours will take you on a cruise of the river.
Watch the surfers, or catch a wave yourself, at Surfers Point.
The White Elephant Cafe overlooks the beach if you'd like to stop there for a coffee break.
Ceramic lovers should drop in to Dilkes Hoffman Ceramics Studio.
Leeuwin Estate Winery is worth dropping in to for a taste of their excellent wines.
And then you hit a cluster of caves in Leeuwin-Naturaliste National Park - Galgardup cave, Mammoth Cave, Lake Cave and Giants Cave.
Stretch your legs at Fairy Forest and take in the view at Boranup Forest Viewpoint.
There is plenty of camping in the national park at Conto Campsite. It's mapped below.
As you leave the Margaret River region the next day, stop in at Hamelin Bay to pat the wild stingrays and swim in the turquoise waters of Hamelin Beach and detour down to Leeuwin Lighthouse.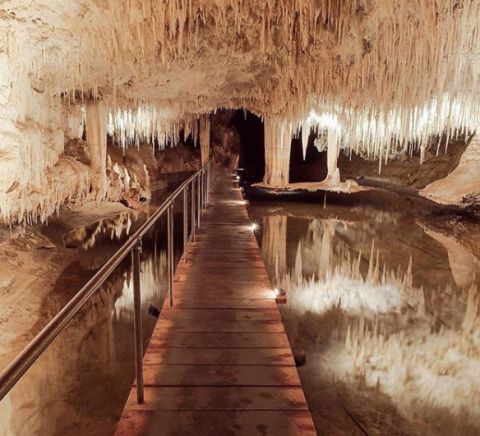 Lake Cave. Photo: Garry_Norris via IG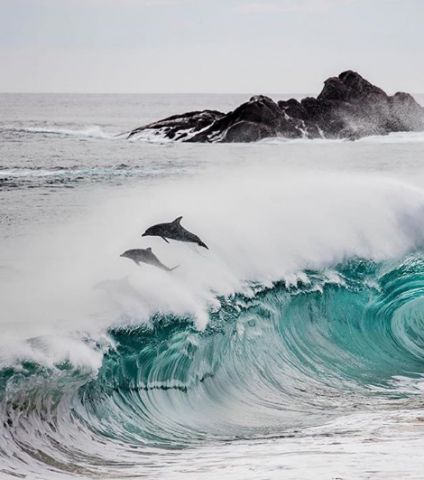 Photo: SeanScottPhotography via IG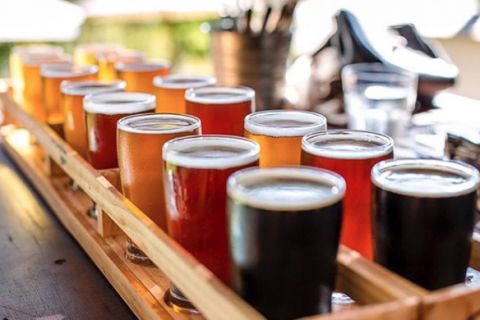 Cowaramup Brewery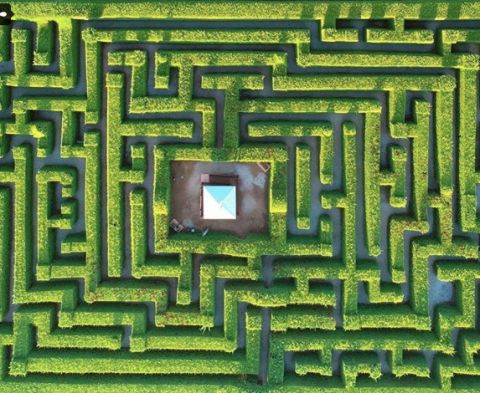 Photo: Tyron_Massara
Camping Margaret River
Cowaramup
Gracetown Caravan Park - set in the bush 10 minutes from Margaret River town. Facilities include camp kitchen, toilets, hot showers, 'movies under the stars' (summer), bouncy castle (school holidays), volley ball, basketball and tennis courts.
RATES: $30 - $40 for 2 people. Additional adults $15.
Margaret River
Conto Campsites - nestled within shady peppermint woodland close to Conto Springs Beach and the Cape to Cape walking track. Facilities include fire rings, toilets and drinking water. No showers.
RATES: $11 per adult. $7 concession. $3 kids.
Jarrahdene Campground - nestled in the peppermint, jarrah and mauri woodland. Facilities include toilets, pit fire, gas BBQs, picnic tables, sheltered dining area, and a dump station.
RATES: $11 per adult. $7 concession. $3 kids.


Boranup Campground - set in the Karri Forest with only seven campsites and no advanced bookings. It is close to several walks. Facilities include toilets.
RATES: $8 adults. $6 concession. $3 kids.
Hamelin Bay

Hamelin Bay Holiday Park - is located right on Hamelin Bay amongst shady bush near the friendly sting rays. Facilities include hot showers, laundries, camp kitchen, free electric BBQs, playground, rubbish and recycling bins, kiosk and gas refills.
RATES: $26 - $42 for 2 adults. Additional adults $10 - $15 depending on season.
Augusta
Turner Caravan Park - is on the river bank with shady grassed sites within a short walk of Augusta town centre.Facilities include wood fires and electric BBQs, hot showers, camp kitchen, laundry.
RATES: $34 - $38 for 2 people. $17 for additional adults.


Flinders Bay Caravan Park - is on the beach in a quiet setting. Facilities include hot showers, gas BBQs, wood BBQs, playground, sheltered dining areas.
RATES: $34 - $38 for 2 people. $17 for additional adults.