Campervan Touring Information
Ningaloo Reef
Cape Range National Park | Turquoise Bay | Exmouth
Distance
Ningaloo to Dampier - 300 km | 3 hr 45 min
Ningaloo to Coral Bay - 62 km | 50 min
Ningaloo to Broome - 1,310 km | 13.5 hr
Ningaloo to Perth - 1,160 km | 12.5 hr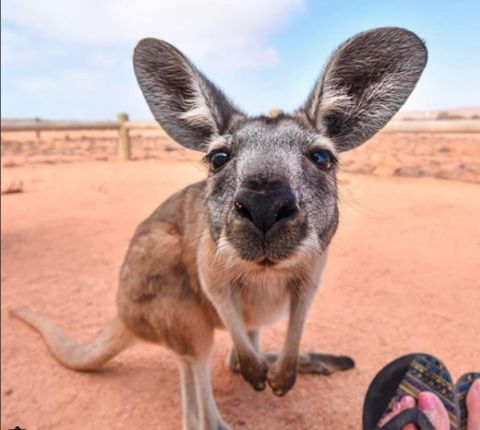 Kangaroo at Cape Range National Park. Photo: travander.nl via IG
It is a 300 km drive from Dampier to Exmouth. Once you get here, you'll want to hang out for a few days because it's one of the most stunning stop overs between Perth and Broome and there's a lot of exploring to do. You'll see abundant wildlife in this region, including emu, kangaroos, monitors, eagles, turtles and rock wallabies. However, the 'BIG 3' are whales (Jun – Nov), whale sharks (Apr – Jul) and manta rays.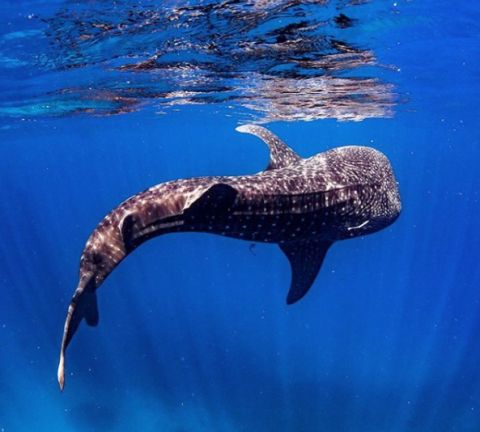 Whale shark on Ningaloo Reef. Photo: Ningaloo Discovery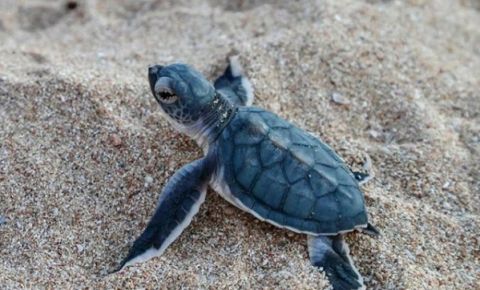 Hatchling turtle. Photo: Photo: coline-et_les_caiman via IG
Snorkeling Ningaloo Reef
Cape Range National Park is famous for the Ningaloo Reef and its marine life including whale sharks (April – July) and manta rays.
Drift snorkeling is popular here, but something only confident swimmers should do. The channels between the coral reefs and the shore have gentle currents that can carry you along over the marine life and corals. You can jump in at one end of the beach and swim out at the other end. Visit the Ningaloo visitor center in Exmouth to find out the best times to drift snorkel.
Turquoise Bay Drift

is the best place to try drift snorkeling. Start at the south end (100 m south of the 'Drift Snorkel' carpark), swim out and let the current carry you across colorful coral gardens, fish and marine life to the sand bar at the north end where Turqoise Bay begins.

Turquoise Bay

itself is a very easy, safe and rewarding place to snorkel. No currents reach the bay and there are a lot of fish and scattered coral bommies.

At Oyster Stacks

the reef is just steps from the shore making it a good location to snorkel the reef straight from the beach. It is great for beginners and experienced swimmers alike and best done at high tide. The fish life is prolific. You can enter the water at the end of the walking track but be careful of oysters underfoot while walking out.

Lakeside

is good fro moderate to experienced swimmers at all tides. Head 500 m south of the carpark down the beach to the Sanctuary Zone marker and snorkel out from here. About 100 m out you fill find spectacular coral formations located between two yellow buoys. You're likely to see turtles, larger fish, stingrays and harmless reef sharks here. There is also a resident grouper who lives in a coral cave.
Dolphin at Turquoise Bay. Photo: exmouthadventureco via IG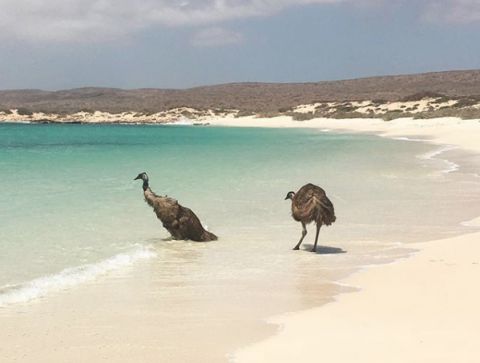 Emu take a dip at Turquoie Bay. Photo: anlies88 via IG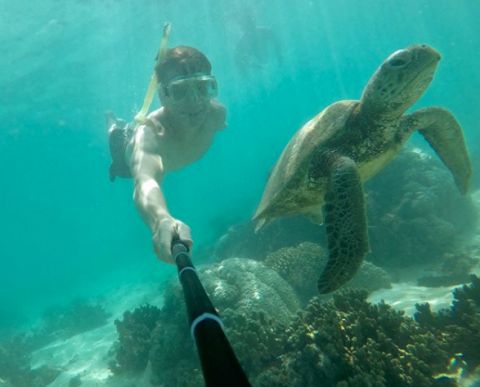 Swimming with sea turtles. Turquoise Bay. Photo: cknopfel via IG
Swimming with Whale Sharks
There are several dive centres in Exmouth that will take you out to dive or snorkel with the whale sharks. While you are on the tour snorkeling, you might also see manta rays, turtles, dugongs, dolphins, humpback whales and the tropical fish that inhabit the Ningaloo Reef.
RATES: From $280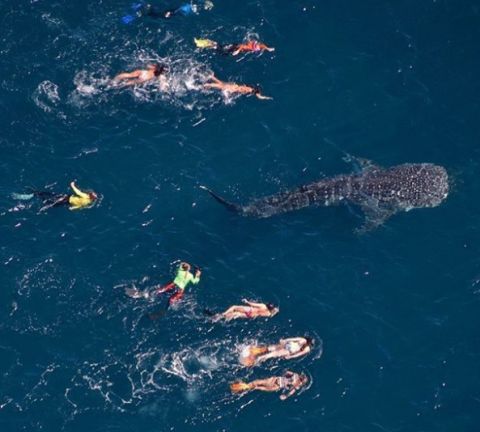 Swimming with whale sharks with Ningaloo Discovery.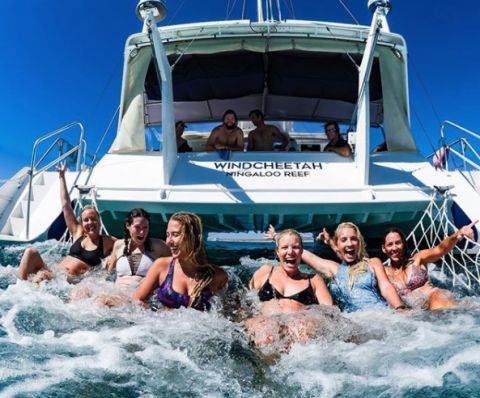 Ningaloo Discovery. Riding in the net.
Cape Range National Park
Apart from the stunning beaches that fringe Cape Range National Park, there are some great walks and scenic drives
Yardie Creek flows between sheer red cliffs and the Yardie Creek Trail is a great walk from which to view it.

A drive into Charles Knife Canyon takes you on a winding road through desertscapes with a loop trail from the picnic area
A drive into Shotgun Canyon traverses the bottom of the canyon.
The Mandu Mandu gorge hike is a pleasant 3km return hike.
Vlamingh Head Lighthouse does not have tours but you can enjoy magnificent views from the headland.
Muiron Islands Marine Park protects one of the most beautiful underwater wilderness areas. It's a popular dive spot from Exmouth.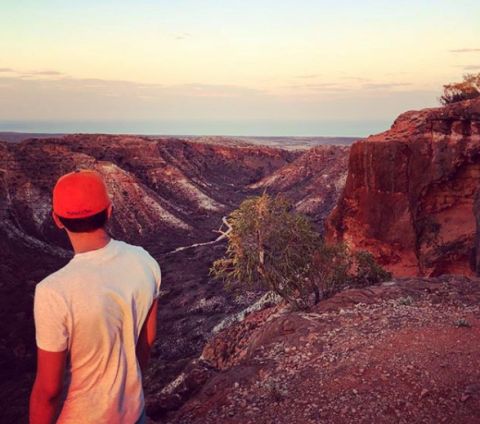 Cape Range National Park. Photo: thibaultdelprat via IG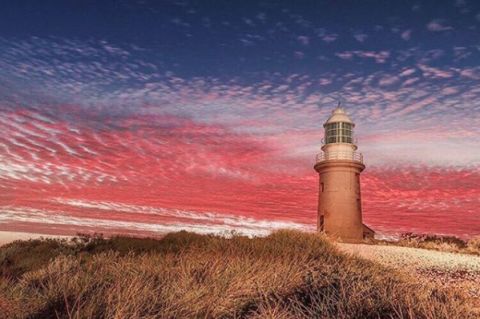 Vlamingh head lighthouse. Photo: paulotoniphoto via IG
Camping
Beach Camping
Beachside campsites are scattered right along the coast of Cape Range National Park. They have pit toilets but no showers or water.
RATES: $11 per adult and $3 per child.
RAC Exmouth Cape Holiday Park - Located in Exmouth a short walk from the beach, this caravan park has showers, water, a camp kitchen, a laundry, playground and swimming pools.

Bullara Station
If you're after creature comforts this working cattle station has showers, a homestead with barista coffee and home-made scones, a camp fire at night and a well equipped communal kitchen.
RATES: $38 for two. $14 additional adults. $50 for a family.
For your last night in the region, drive the 150 km south (1.5 hrs) to Coral Bay. It will shave time off your long journey to Monkey Mia and the Shark Bay World Heritage Area.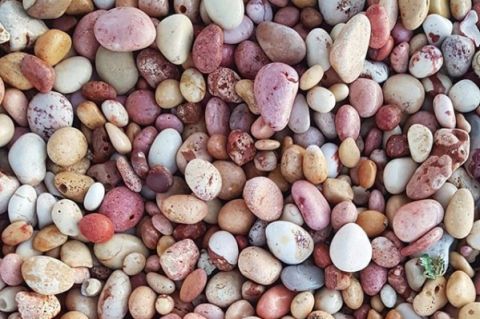 Colorful pebbles of the Northwest Cape. Photo: jonasreig via IG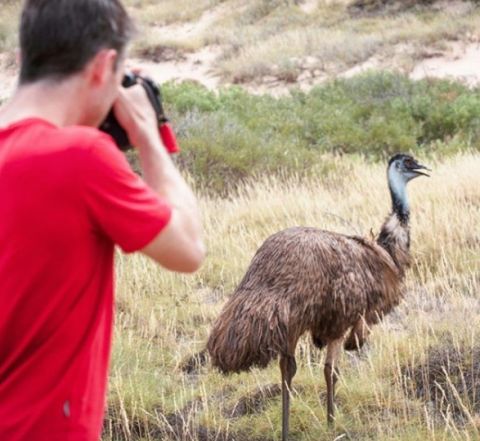 Emu. Photo: Salsanis Ningaloo via IG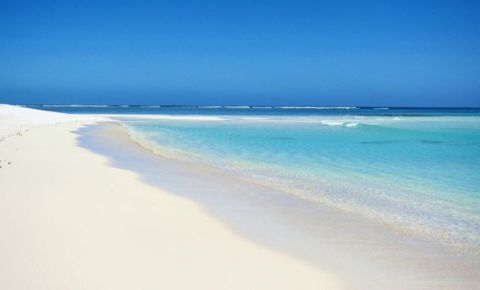 Turquoise Bay near Exmouth. Photo: ismiruebel via IG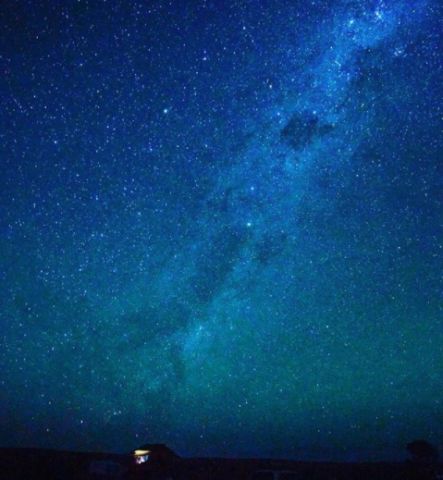 Camping in Cape Range National Park. Photo: silvertravelfox via IG
Map of the Broome to Perth Drive
Western Australia Road Trips