Cairns to Cape Tribulation and Daintree Rainforest

The Cairns to Cape Tribulation drive takes you deep into the heart of cassowary habitat so drive this winding road carefully. There could be a cassowary around the next corner!
A walk through the Daintree Rainforest is a magical experience. The sun winks through giant fan palms. Wildlife and bush turkeys scratch in the undergrowth. And before you know it your forest path has spilled onto a pristine and empty white sand beach. There are a lot of tourist organisations eager to cater to your needs be it zip-lining through the canopy, learning about the wildlife on a guided tour, learning about Indigenous culture or cruising down a river croc-spotting. But you can also explore it on your own.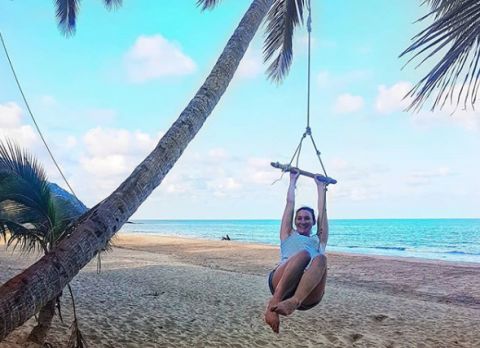 Hanging out at Myall Beach. Photo: maikeelger via Instagram
Things to do
These activities are all mapped at the bottom of the article.
The Dubiji Boardwalk - 1 hr round trip.

Myall Beach to Cape Tribulation Beach - 1.5 hr round trip.




The Mardja Botanical Walk - 30 min circuit. (It gets busy).

The Mount Sorrow summit climb - 6 hr round trip that rewards you with great views.

Go for a swim at the local swimming hole. Don't swim in the ocean due to crocodiles.

Taste exotic fruit at the Cape Trib Farm

Try the unique local flavors of the ice cream at the Daintree Ice Cream Co.

Zip-line through the forest with Jungle Surfing.

Spot crocodiles on a Cape Tribulation Wildlife Tour.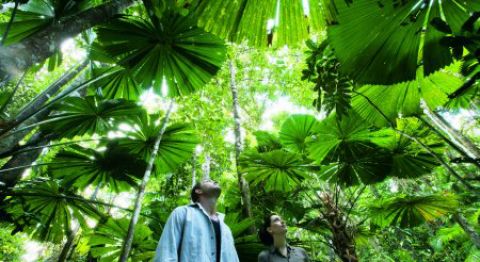 Daintree Rainforest. Photo: Cairnsattractions.com.au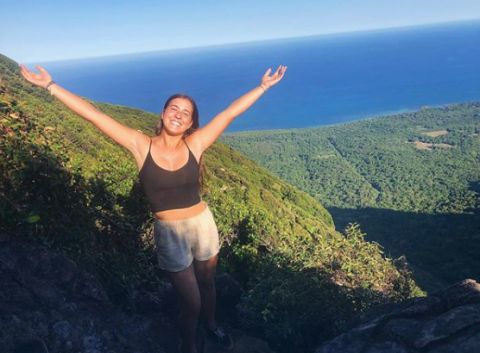 The summit climb. Photo: sarah_grbr via Instagram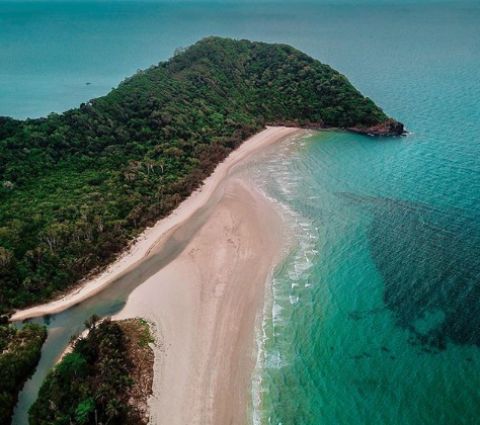 Cape Tribulation. Photo: katetoporowski via Instagram.
Cape Tribulation Camping
Cape Trib Camping
You can camp right on the beach at Cape Tribulation. Surrounded by rainforest and bordered by the white sands of Myall Beach, it's a beautiful location. Facilities include WiFi (paid), hot showers, eco-toilets, laundry, camp kitchen, free gas BBQs, wood fires, and the Sand Bar which serves coffee, wood fired pizzas and alcoholic beverages. It is a great place to meet other travelers.
RATES: Unavailable.
Noah Beach Camping
This Cape Tribulation camping ground is run by the Daintree National Park. It is on Noah Beach beneath the rainforest canopy. Facilities include toilets, but no showers.
RATES: $6.55 per person per night.
The best highlights and good (campervan-friendly) campgrounds are mapped below. The road from Cape Tribuation to Cooktown is suitable only for 4WD vehicles. To get to Cooktown from Cairns you will need to take Highway 81 inland.

More Road trips from Cairns